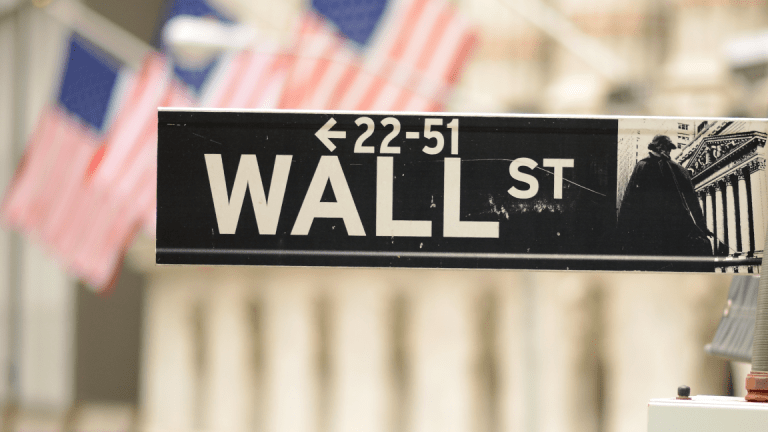 Round Out Your Portfolio With Closed-End Funds
Investors seeking higher yields should consider the benefits of closed-end funds.
Investors who have plunked their money down on open-end mutual funds and ETFs may be missing out on a key way to boost returns and add a little diversity to their portfolios.
Open-end funds and ETFs are among the most popular ways for investors large and small to put their money to work in the market.
However, closed-end funds are an often overlooked but valuable way for investors to juice up their portfolios, experts say.
Investors in closed-end funds have the ability to buy stocks and bonds at a discount, while the closed-end structure enables active managers to use leverage and to boost returns with the pursuit of riskier but potentially more lucrative sectors.
And while just 2% or so of investors currently hold closed-end funds in their portfolios, that number would be higher were the benefits of this complicated but profitable investment vehicle were more widely understood.
"CEFS can be good to add to a portfolio as you can get professional management with professional leverage," says Ken Nuttall, director of financial planning at BlackDiamond Wealth in New York, in an email.
Good way to generate cash flow
If you are looking to add a cash-generating piece to your portfolio, closed-end funds are a good choice, notes Greg Neer, at Relative Value Partners, a Northbrook, Ill., wealth management firm, in an email.
Closed-end funds offering distributions in the range of 6%, 7% or 8% are not uncommon.
"CEFs are superior structures for investors who are interested in yield/generating cash flow from their investments," Neer wrote in an email.
In addition, investors can buy basketfuls of stocks and bonds at a discount, earning a return when that number narrows.
The number of shares in open-end funds and ETFs fluctuates with market demand, expanding or contracting based on investor sentiment. This helps keep share prices roughly aligned with the value of the underlying portfolio of stocks, or net asset value.
By contrast, closed-end funds have a fixed number of shares, which can change hands but whose overall number doesn't rise or fall with market demand.
As a result, the trading price of closed-end funds often moves on a separate track from its net asset value, creating gaps that enable investors to buy the portfolio of stocks and bonds in the fund at a discount.
It's not uncommon, for example, for investor to be able to get a dollar's worth of stocks and bonds for 90 cents in a closed-end fund. If the gap between the fund's share price and its net asset value later narrows, the investor picks up a nice bonus.
"The biggest advantage for CEFs is that they can go on discount to their NAV," Nuttall says. "This allows an investor to get more assets for their dollar (and usually more yield)."
Unleashing the power of active managers
Closed-end funds also free up active managers to pursue risky but potentially lucrative bets.
Unlike their open-end cousins, closed-end funds can borrow money to buy more stocks and bonds and boost distributions to investors.
Sixty-four percent of closed end funds were using leverage as of the end of 2017, according to the Investment Company Institute.
The capital structure of the funds also offers support to active managers unafraid to exploit opportunities in sectors their open-end counterparts might shy away from.
Closed-end funds issue shares during an IPO. The number of shares remains fixed and does not expand or contract based on market activity like it does with an open-end fund or an ETF.
The fixed number of shares means closed-end fund managers don't have to fear a big outflow if they start buying shares in a high-reward but high-risk sector. Shares can change hands in daily trading but the overall number stays the same.
One strategy pursued by some asset managers is to pair a closed-end mutual fund with a similar open fund focusing on the same investments. The closed-end fund adds another dimension since it can use leverage, and its more stable based of capital, to pursue the same investments in a more aggressive, albeit more risky, manner.
"The closed end can use the leverage and the permanent capital nature of the asset class to get better return," Nuttall says.
How much to bet on closed-end funds
There is no set ratio when it comes to the percentage of your portfolio you should devote to closed-end funds.
Nuttall suggests setting aside 10-15% of your portfolio for closed-end funds, and going higher if you are buying closed-end funds focusing on fixed-income in order to further boost the yield.
Stephen Vogel, an advisor with Corvus Capital Management in Nashville, says he used up to "20% tactical CEF positions in my client portfolios."
Vogel doesn't see a problem with mainly using CEFs for the fixed-income portion of an individual's overall portfolio.
Neer notes closed-end funds are not an asset class, but rather a "structure/method for investing in asset classes." Therefore there's no barrier to loading up on as many closed-funds as you like. The key is understanding exactly what you are buying and the risks involved.
"The more aware of your positions and underlying exposure, and knowledge of the closed-end fund market, I would say the larger allocation you could have in your portfolio," Neers says. "Or, have a professional, who does monitor this, manage it for you."
You can also buy ETFs that specialize in closed end funds. Saba Capital last year launched, CEFS, a closed-end fund ETF that is actively managed. While small, the $25 million fund has a distribution yield of 8.29% and a cumulative return of 11.68%.
"With CEFS, we set out to create an actively managed product through which all investors could access an institutional-quality approach to closed-end fund research and selection," said Leah Jordan, Vice President at Saba Capital, in a press statement.