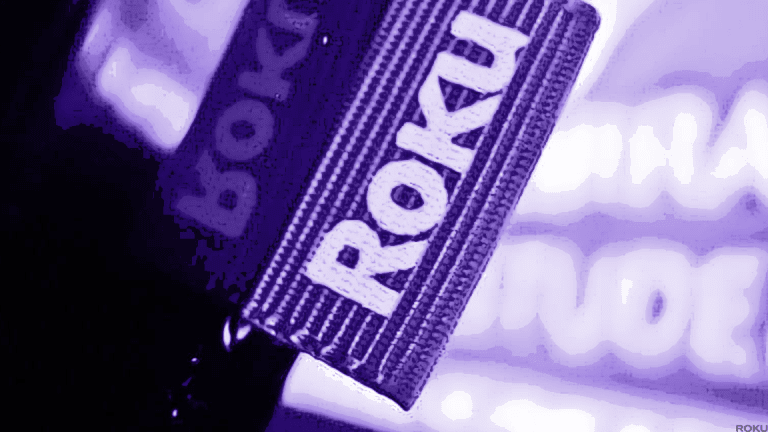 Roku Recovers After Getting Rocked by Analyst's Price Cut
Shares in the digital media manufacturer drop - then recover - despite analyst downgrade on the stock.
Shares of Roku Inc. (ROKU) - Get Report  were recovering Wednesday after Needham Research analyst Laura Martin lowered her price target to $48 from $85 while maintaining a "buy" rating on the shares.
The company's stock fell more than 6% to $35.21 on the Nasdaq Stock Exchange before recovering. At midday, the stock was up 0.59%, or 21 cents, at $36.02. The stock opened ended the day Tuesday at $35.81. Year to date, shares of Roku are down some 31%.
Martin also reduced her user additions, revenue, and earnings estimates for the upcoming fiscal year, citing tensions with China "that may negatively impact Chinese-made TV sales in the U.S." Roku licenses its technology to smart TVs manufactured in China.
However, Martin remained upbeat about Roku's financial prospects, noting that the company's platform should hold appeal for advertisers who wish to reach cord-cutters. She also noted that she remains encouraged by improving engagement trends.
Based in Los Gatos, California, Roku manufactures a variety of digital media players that allow customers to access Internet streamed video or audio services through televisions and other screen devices.