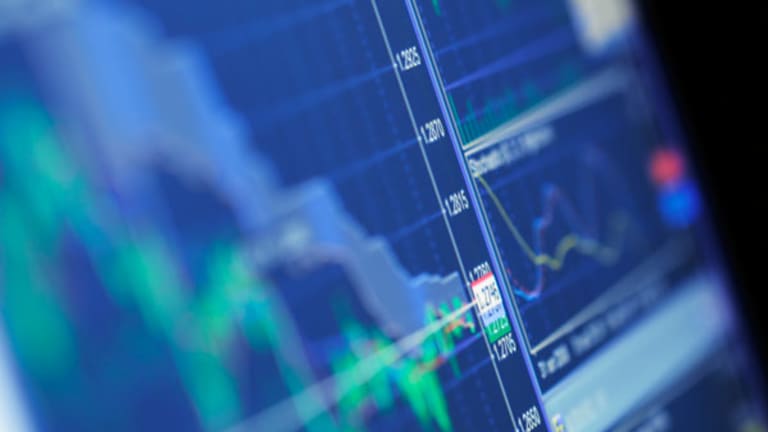 Rocket Stocks: Ford, Stryker, Starwood
These stocks with rising analyst expectations could head higher in the coming week.
BALTIMORE (Stockpickr) -- Black Friday's strong sales turnout should translate into bullishness this week on Wall Street. According to numbers from the National Retail Federation, sales on retail's biggest day weighed in at $45 billion, a 9.2% increase over last year's sales numbers. Today, the sales push continues as consumers seek out the best online deals on Cyber Monday.
Once again, we'll turn to our weekly Rocket Stocks list to outperform the market this week. For the uninitiated, Rocket Stocks are our weekly list of companies with short-term gain catalysts and longer-term growth potential. In the last 80 weeks, Rocket Stocks have outperformed the
S&P 500
by 78.07%.
>>Also:
7 Stocks to Buy for a Santa Claus Rally
This week, we'll continue our trend of looking at stocks with rising analyst expectations. On Wall Street, expectations can mean everything -- and stocks with rising expectations often benefit from increased buying pressures from institutions and retail investors alike. To find them, I run a quantitative screen that seeks out stocks with a combination of analyst upgrades and positive earnings surprises.
Here's a look at
.
>>Also:
Stocks With Key Insider Buying, Selling
The first stock on this week's list is a familiar face -- I'm talking about
Ford
(F)
. This Detroit automaker may no longer be the only major American car builder that trades on the NYSE, but it's still the best.
The secret to Ford's success in the last several years has been quality. This year, Ford was the only American automaker to rank in the top 10 of
Consumer Reports'
reliability survey, and it managed to snag top honors among high-volume brans in J.D. Power and Associates' Initial Quality Study.
>>Also:
10 Undervalued, Unloved S&P 500 Stocks
Those improvements in Ford's product lineup have managed to sway consumers from the import marques that had previously dominated domestic automakers in sales and loyalty. As this brand continues to innovate, expect continued sales improvements.
But its products aren't the only place where Ford is shining. The company has been incrementally improving its financials now that strong sales have made the 107-year-old firm profitable again. Even though Ford's junk debt status adds significant risk to the stock, the company should be able to bring its debt within reasonable levels in the next few years using free cash.
>>Also:
In the mean time, we're betting on shares to move higher this week ahead of the company's November sales conference call on Wednesday.
Orthopedic medical device maker
Stryker Corporation
(SYK)
has seen a relatively flat year in 2010, gaining around 2% year-to-date versus the S&P's more than 6% gain since January. But strong financial performance has caught the attention of analysts in the last several months, and now this stock could be on the verge of a move higher.
>>Who Owns Stryker?:
Stryker manufactures orthopedic devices, such as reconstructive implants and operating room tools, that are used to treat a bevy of medical problems, and benefit from specialized barriers to entry. As a result, Stryker is one of the largest manufacturers in its field, with deep margins and little competition. Regardless, the firm is quickly outgrowing the primary markets in which it operates. As a result, the firm is expanding its scope outside the orthopedic business, opting to acquire burgeoning medical device firms.
It's doing that thanks to a cash-stuffed balance sheet that gives Stryker significant liquidity advantages. Those advantages are proving especially significant in this market, where credit remains relatively expensive but acquisition targets are popping up at bargain prices. With its current setup, Stryker is well situated to end 2010.
>>Also:
10 Companies With Cash to Burn
From a performance perspective, things have been even more impressive at
Starwood Hotels & Resorts Worldwide
(HOT)
, the hotel chain that owns brands such as Sheraton, St. Regis, Aloft and Westin. Shares of the hotelier are up nearly 60% this year as investors flocked to the turning tide of the hospitality industry in 2010.
HOT has been following the cues of some competitors lately, opting to focus more on its hotel management business, and less on actually owning the properties that bear its brand names. The result is a business that's less capital-intensive, higher-margin and more recession-resistant. By entering into long-term contracts with hotel owners, the firm manages to retain much of the same control it does over its owned properties without the added downsides.
>>Who Owns HOT?:
That said, it's unlikely that owned or leased properties will ever disappear entirely from HOT's balance sheet. The business is too familiar to the firm to completely eschew. Ultimately, Starwood's mid- to high-range hotel rooms will benefit in a large way from the ongoing rebound in the hotel business. As such, we're betting on shares of this Rocket play to end November.
For more stocks that made this week's cut, including
PPG Industries
(PPG)
and
McCormick
(MKC)
, check out the
at Stockpickr.
-- Written by Jonas Elmerraji in Baltimore.
RELATED LINKS:
>>Stocks to Benefit From Conflict in Korea
>>5 Must-Have College Football Stocks
>>Stock Doppelgangers: Proceed With Caution
Follow Stockpickr on
and become a fan on
Facebook.
At the time of publication, author had no positions in stocks mentioned.
Jonas Elmerraji is the editor and portfolio manager of the Rhino Stock Report, a free investment advisory that returned 15% in 2008. He is a contributor to numerous financial outlets, including Forbes and Investopedia, and has been featured in Investor's Business Daily, in Consumer's Digest and on MSNBC.com.