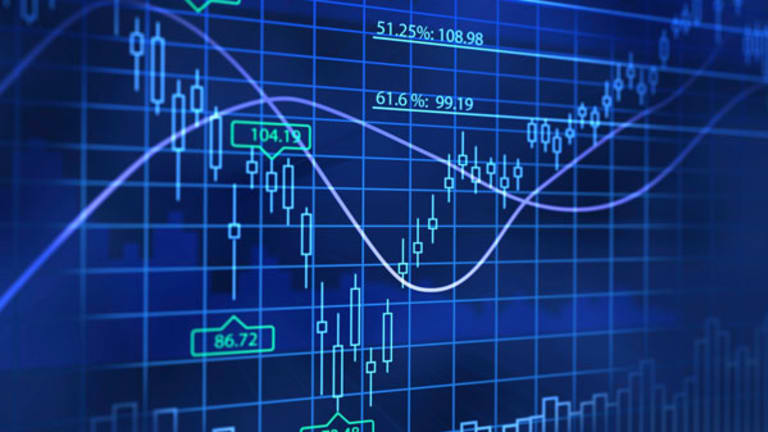 Rocket Stocks: Altera, Cephalon, Family Dollar
These stocks with rising analyst expectations could be headed higher.
BALTIMORE (Stockpickr) -- Investors are hoping for some sideways price action in the market this week, following the 2.17% pullback stocks saw in the last five trading days. Sideways movement in broad-based indices, such as the S&P 500, is a good sign, suggesting that stocks are forming a base following the two-month, double-digit rally we've seen in equities.
But sideways action for indices doesn't necessarily mean that all stocks are going to be sitting still.
For the uninitiated, Rocket Stocks are our weekly list of companies with short-term gain catalysts and longer-term growth potential. In the last 78 weeks, Rocket Stocks have outperformed the S&P 500 by 76.91%. A new week, a new set of Rocket Stock plays.
>>Also:
5 Penny Stocks for Big Profits
This week, we'll continue our trend of looking at stocks with rising analyst expectations. On Wall Street, expectations can mean everything -- and stocks with rising expectations often benefit from increased buying pressures from institutions and retail investors alike. To find them, I run a quantitative screen that seeks out stocks with a combination of analyst upgrades and positive earnings surprises.
Here's
.
>>Also:
5 Market Leaders to Keep an Eye On
First up this week is
Altera
(ALTR) - Get Altair Engineering Inc. Report
, a semiconductor stock that's one of the major players in the programmable logic device market. The market for PLDs has been relatively tepid alongside the rest of the semiconductor industry in recent years, but that's changed of late, buoying shares more than 40% so far in 2010.
>>Also:
20 Stocks With Large Insider Selling
That could be changing thanks to low chip supplies and ramping up manufacturing operations. Increased demand among main users of PLDs has left Altera and its competitors -- primarily
Xilnix
(XLNX) - Get Xilinx Inc. Report
-- playing catch-up with customers whose need for chips outpaces what have been less-than-bullish expectations.
One of the biggest catalysts for growth for Altera is the billions of dollars in infrastructure spending being undertaken by cellular phone carriers. Because PLDs are an integral part of supporting that network, their sales should be materially affected by the trend toward more cellular towers both domestically and abroad.
>>Also:
Cramer's Bountiful-Moment Semiconductor Stocks
Cephalon
(CEPH)
has had a relatively mild year in 2010, gaining just over 4% since the first trading day of January.
This biopharmaceutical is best-known for its anti-sleep medication, Provigil, a drug that's proven commercially successful for the company, but is in the golden years of its patent protection. As generic competitors start to pile into this under-saturated space, Cephalon will need to diversify its offerings to replace what's been a blockbuster drug.
>>Also:
Flu Stocks to Consider for a Healthy Portfolio
It's been doing that with a handful of attractive candidates -- namely reformulations of Provigil and another successful drug, Actiq, an analgesic that's used to treat cancer pain. While those reformulations do offer a way for Cephalon to keep a bigger chunk of its most successful businesses, they also present added risks and tradeoffs.
For instance, while these new drugs do extend Cephalon's foothold on these two markets, in many cases they come with added side-effects that make them less attractive therapies overall than their generic competitors to the original formulation.
>>Also:
10 Health Care Stocks With Upside
They also court more skepticism from regulators like the FDA, which has already been skittish about Fentora, the company's replacement for Actiq. That said, analysts like this stock right now -- and we could see additional upside in Cephalon by year-end.Dollar retailers have long been favorites on our weekly Rocket Stock list - particularly because they offer such transparent exposure to a business that thrives when times are toughs and consumers are tightening their pocketbooks.
>>Also:
5 Discount Retailers for Cash-Strapped Consumers
This week, as stocks sit on 52-week highs, we'll turn to
Family Dollar
(FDO)
for some downside protection.
Historically, Family Dollar has been a strong performer. With nearly 7,000 stores throughout the U.S., the firm has one of the largest footprints among its peers. It also has an interesting business strategy, with items whose prices stretch over $1, broadening the company's product offerings, but cutting into its ability to focus on a single type of merchandise.
>>Also:
3 Retail Stocks for a Consumer Rebound
While that has impacted Family Dollar's margins of late, it's hardly a deal breaker -- and increased analyst interest is indicative of that.
We're betting on shares as we enter the new week.
For more stocks that made this week's cut, including
BHP Billiton
(BHP) - Get BHP Group Limited American Depositary Shares (Each representing two) Report
and
General Dynamics
(GD) - Get General Dynamics Corporation Report
, check out the
at Stockpickr.
RELATED LINKS:
>>5 Brazilian Stocks to Watch in 2011
>>10 U.S. Dividend Champion Stocks
>>Ivy League Investing With the Yale Endowment
Follow Stockpickr on
and become a fan on
Facebook.
At the time of publication, author had no positions in stocks mentioned.
Jonas Elmerraji is the editor and portfolio manager of the Rhino Stock Report, a free investment advisory that returned 15% in 2008. He is a contributor to numerous financial outlets, including Forbes and Investopedia, and has been featured in Investor's Business Daily, in Consumer's Digest and on MSNBC.com.