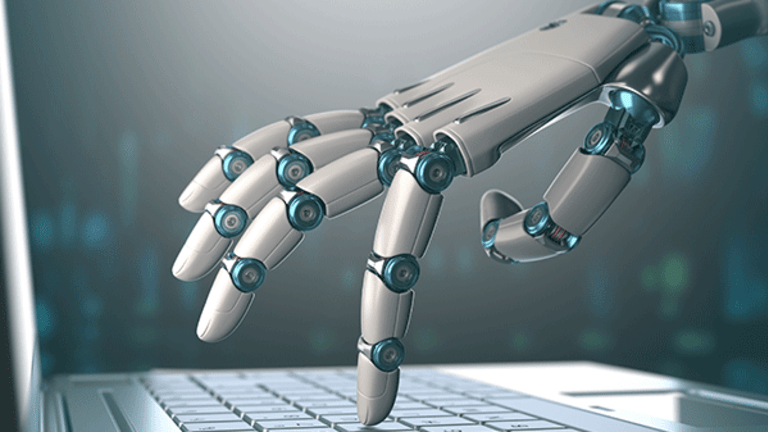 Robo-Advisors Are a Big Hit In U.S. - But Not So Much in Europe
Financial advisors need to be aware: robo-advisor services are popular in America, but not pervasive in Europe. Asia, though, is seeing faster growth.
A new study shows that robo-advisor services are predominantly used in the U.S. and that only 1% of survey respondents in major European countries like the U.K. and Germany say they are using robo-advisor strategies in their investment portfolios.
"Adoption of robo-advice in the United States accelerated dramatically with the entrance of the major retail investment brands," says Investment Trends in its "2016 Robo-Advice Report." While 950,000 online share investors already embrace robo-advice, this figure has nearly doubled in the last 12 months alone (47% of the 950,000 users started using robo-advice in the past year). By comparison, penetration of robo-advice remains minuscule outside the United States."
The numbers seem to back the study up. A 2016 report from Money Observer shows the entire robo-advisory market in the U.K. totaled (US) $174 million, while the U.S. robo-advisory market hit $75 billion.
Meanwhile, a separate study from China Merchants Securities shows that robo-advisory growth in Asia is roughly half that of the U.S. and will remain so through 2020 -- although demand is picking up steam, relative to Europe.
A big part of the disparity is in country-specific investment cultures, experts say.
"Asian investors, for example, tend to be much closer to the specific investment vehicles they invest and trade in, so they're comfortable buying and selling securities directly," notes Lule Demmissie, managing director of investment products and retirement at TD Ameritrade. "The implication is that robo-advisors, and also packaged products like managed money in general, have not taken hold in Asia as they have in U.S. markets." 
Additionally, in Asia, there is a lack of demand for robo-advisors, because there is a lack of trust, adds Christopher Brankin, chief executive officer at TD Ameritrade Asia. "Clients in Asia are more accustomed to having a private banker or a hands-on approach and at this point, there is little desire to let this be done by a computer," Brankin states.
There are several reasons why robo-advisors are more popular in the U.S., notes Sergey Sanko, president and CEO of the Income Club, in Palo Alto, Calif. "The first one is regulation," Sanko explains. "There is less regulation here in the U.S. than in any other country, and that allows custodian partners of robo-advisors to provide hassle free solutions to open and manage accounts."
Pricing and fees factor in, as well. "U.S.-based brokers and custodians are much cheaper than companies outside of America," he adds. "For example, Canadian robo-advisors charge around 0.4% to 0.5% compared to the US average of 0.25%."
What's really important is that robo-based investment portfolios are customized to a client's unique situation and appetite for risk, no matter what country the investor resides in, says Moshe Hogeg, co-founder of Invest.com and founder of the Israel-based venture capitalist firm Singulariteam.
"Just as two different financial advisers would be unlikely to recommend identical portfolios for the same client, the same is true of robo-advisors," Hogeg says. "After all, the algorithms in robo-advisors are programmed according to human expertise. Regardless of country, each company's robo-advisor will select the products their investment managers or risk department have chosen because of their ability to offer diversification and maximize return."
In all likelihood, the popularity of robo-advisory services will pick up overseas, notably in Asia first, where demand is accelerating. But for now, Uncle Sam rules the robo-roost, and that should remain the case for the next few years.