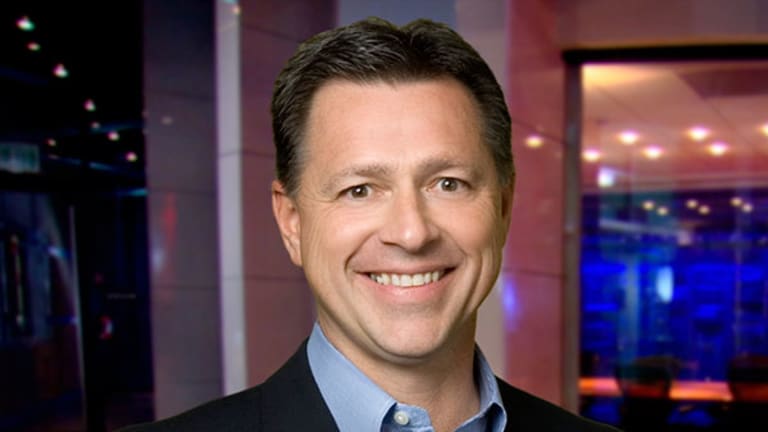 Rising Through the Ranks: Interview With Equinix CEO Steve Smith
Graduating from West Point with a bachelor's degree in engineering, Smith has been the CEO of data center company Equinix since 2007.
Graduating from West Point with a bachelor's degree in engineering, Steve Smith, 58, has been the CEO and president of data center company Equinix (EQIX) - Get Equinix Inc. Report  since 2007. Smith served for eight years in the U.S. Army, acting in one capacity as the aide-de-camp, or a confidential assistant, to the Commander-in-Chief of the U.S. Armed Forces in the Pacific.
Earning an estimated $11.5 million in 2014, Smith has been working in the industry for nearly 20 years, serving as the Senior Vice President of Worldwide HP Services at Hewlett-Packard and spending 16 years at Electronic Data Systems prior to taking the position as president and CEO of Equinix.
The Redwood, Calif.-based Internet services company's shares increased 34% over a 12-month period, from $238.65 in 2015 to $319.04 currently. And since Smith took over the company in 2007, the stock has popped over 255%, according to data analyzed for TheStreet's Rising Through the Ranksseries.
Owning over 145 data centers in 40 metro areas, the company attributes its success to sizable growth in data streaming and digital media and advertising, while also catering to its large cloud customers, including Amazon (AMZN) - Get Amazon.com Inc. Report , Cisco (CSCO) - Get Cisco Systems Inc. Report , IBM (IBM) - Get International Business Machines Corporation Report , Microsoft (MSFT) - Get Microsoft Corporation Report , and Oracle (ORCL) - Get Oracle Corporation Report . According to the company, over 140 of the Fortune 500 companies are Equinix customers.
With over $2.7 billion in revenue in 2015, up 16% year-over-year, the company forecasts a 30% revenue jump to $3.55 billion in 2016. The company also reported earnings per share of $3.21 for 2015, up from a loss of $4.96 in the prior year.
The cloud giant is looking to expand its global platform, said Smith during the company's fourth quarter earnings conference call. Equinix recently purchased European competitor Telecity Group and invested $76 million in a new data center in Paulo, Brazil.
In 2015, looking to lower its tax burden, the company began reporting its results at a real estate investment trust, or REIT, where investors use capital to manage and buy income property.