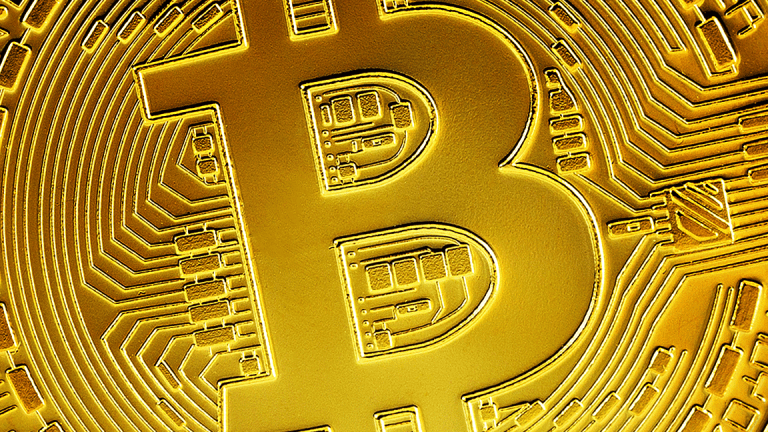 Why Riot Blockchain Could Suddenly Crash 50%
The company's fundamental picture is tough to translate, so let's take a look at the technicals.
The company's fundamental picture is tough to translate, so let's take a look at the technicals.
Some background is warranted on Riot Blockchain (RIOT) - Get Report . This firm has been around in varying forms since 1998. It has posted negative earnings per share in every year of its existence, and until recently, was considered a biotech operation, with no institutional investment, and arguably, no hope.
On Oct. 4, the firm announced a strategic investment in Coinsquare. On Oct. 19, it changed its name from Bioptix to Riot Blockchain. Oct. 19, for the kids out there who don't know, is an ominous day for market participants. In November, RIOT purchased 1,200 Bitcoin mining machines. Now, RIOT is one of the fastest-moving stocks associated with the crypto-currency craze.
Is there a legit business here? I don't know for sure. There certainly is a certain level of marketing genius. The firm was able to raise $37 million in a private investment in public equity deal announced yesterday. The investors were offered a 20% discount on the equity. That said, there are certainly believers, as well as non-believers. The short-sellers. Short interest has been rising almost as parabolically as the stock price for two months. Given that the fundamental picture is indeed tough to translate, let's take a look at the technicals.
This stock did close well off of its highs in yesterday's trade (above). There are several characteristics of this chart that stick out. One is the almost ridiculously positive looking Moving Average Convergence Divergence, coupled with the consistently overbought condition that this firm's relative strength has, and still is, existing in.
Cash flow seems to have finally turned, but be cognizant that the stock has experienced outsized trading volumes mostly on "up" days. The Pitchfork model, and even the Fib levels, appear to be almost farcical in the areas where those models might suggest target prices, or support.
I am flat this name. The only itch that I am getting is to get myself short. Given that many have obviously used this stock as a proxy for bitcoin itself, there are irrational bets on both sides of the market, and I suspect that emotion will drive future pricing more so than traditional analytics.
My best thought is that we eventually see a 50% re-tracement from yesterday's high of $46.20. That is still above where the $37 million investment was made. That investment makes it very difficult to ascertain just how much support there might be in the low $20s. In addition, if a trader were to take that shot, said trader might just have incredible tolerance for risk.
Last thought... Can you even get the borrow on this thing?
(This is an excerpt from Stephen "Sarge" Guilfoyle's Morning Recon, which now appears exclusively on Real Money, our premium site for active traders. Click here for a free 14-day trial and receive Morning Recon every day, along with exclusive columns from Jim Cramer, James "RevShark" DePorre, technical analyst Bruce Kamich and more.)
More of What's Trending on TheStreet:
At the time of publication, Stephen Guilfoyle had no positions in the securities mentioned, although positions may change at any time.