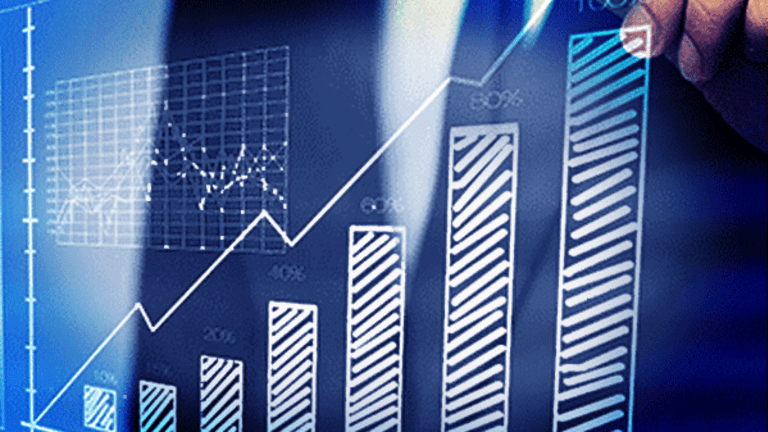 Ring the Register With These Upcoming Spinoffs
Numerous studies show that corporate carve outs deliver robust returns.
Despite their often eye-popping compensation packages, CEOs are just like the rest of us. They can be stretched too thin in the workplace, and the quality of their management can suffer.
That's just one reason why many companies choose to carve out a major division into a standalone entity. Under a new management team, these divisions can finally get the entrepreneurial oversight they deserve. And these spinoffs can richly reward shareholders.
A number of studies highlight just how effective these new management teams are. A Lehman Bros. study found that spinoff companies beat the market by 40% in the first two years, while a Penn State University study found a three-year return of 76% -- enough to beat the market by 31%.
We've already seen one major spinoff in the early going of 2017: Biogen (BIIB) - Get Biogen Inc. Report spun out its hemophilia franchise under the name Bioverativ (BIVV) . With its own trading stock, this company should be able to attract top scientific talent to extend the company's hemophilia drug industry leadership.
Timing Is Everything
The key to capturing the greatest gains, according to various studies, is to own the parent company before the spinoff actually takes place. Here's a look at four companies that are may be preparing for a 2017 spinoff.
Marathon Petroleum
The major headlines around this energy company have been focused around plans to drop down more than $1 billion fresh capital to its yield vehicle, MPLX LP (MPLX) - Get MPLX LP Report  . Yet a November 2016 letter from activist investment firm Elliott Advisors has also led Marathon's management to consider putting the company's Speedway gas station business on the block as well.
It's unclear if the company will announce a spinoff, a sale of Speedway, or take no action. Management will give an update in coming months. No matter the course of action, Merrill Lynch thinks Marathon's various assets are worth $67 a share, more than 39% above the current share price. That makes MPC an enticing bet now on future growth.
Novartis
After spending a hefty $51.6 billion for eye care company Alcon in 2010, drugmaker Novartis is now having second thoughts. The division, which sells contact lenses, along with a broad array of surgical tools, has not fared as well as had been hoped under Novartis' watch.
CEO Joe Jimenez conceded that point in a recent conference call, suggesting an independent Alcon would attract a strong investor base as the largest pure play in eye care. A decision is due later this year.
Fidelity National Financial
This is the nation's largest provider of title insurance, and always thrives when the housing market sees more turnover. Trouble is, this company also has a series of other divisions, such as restaurant chains, and the stock suffers from the "conglomerate effect" (when investors apply a discount to a bunch of disparate holdings, assuming management can't keep their eyes on all of the moving parts).
So Fidelity National's Board has moved to spin out the rest of the businesses into a tracking stock in a new entity called FNFV, which will eventually be trading on its own with the ticker FNFV. Once the spin out is complete, FNFV will become an investment vehicle, and seek to make tuck-in acquisitions that bolster its various franchises.
Huntsman
This chemicals industry titan is looking to carve out its most volatile business segment, which produces titanium oxide, a key pigment used in paints and other coatings. The new company, to be called Venator, won't garner a robust valuation on its own. But the parent stock should benefit from a higher P/E ratio once the company's earnings are considered to be less cyclical.
Huntsman has begun to see improved demand and pricing for key chemicals, underpinning a projected 25% jump in profit per share to around $1.90. Of course, that math will be changed once the two companies are separated, but the improving backdrop in both businesses makes this a good time to seek a spinoff.
Lastly, investors can look to profit from spinoffs by taking the basket approach. The Guggenheim S&P Spin-Off ETF (CSD) - Get Invesco S&P Spin-Off ETF Report , with $200 million in assets, has risen 34% in the past year. The only concern with this fund is that it purchases spun-off companies after the fact, leaving some pre-spin gains on the table.
(The Van Eck Vectors Global Spin-Off ETF SPUN, which has risen an impressive 40% in the past 12 months, is too risky to recommend, with just $3 million in assets, putting it at above-average risk that it will eventually be liquidated).
Pocket $67,548 EXTRA With This One Simple Investment Change
Warren Buffett made $4.9 billion by making this one small change to his investment strategy. It's the closest you'll ever get to NEVER losing money while investing. I made $185 every day over 1,586 days doing this. Is it time for a change that will lead to more money in your pocket? Get the full details here.
The author is an independent contributor who at the time of publication owned none of the stocks mentioned.