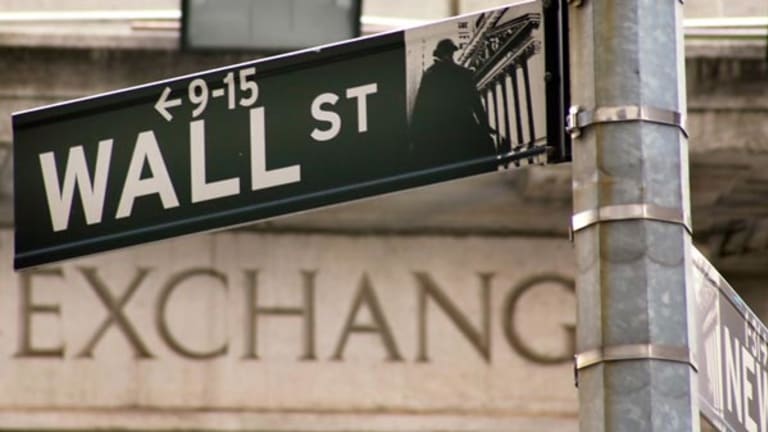 RIMM: Right Idea, Disastrous CEO Pick
Research in Motion had the right idea in ousting its co-CEOs, but it made a woeful choice in COO Thorsten Heins as their replacement.
Please enjoy this free sample of our premium content featuring Eric Jackson. To get all of Jackson's premium content free for a limited time, please register here.
NEW YORK (
) --
Research in Motion
( RIMM) took a step in the right direction with the announcement that Jim Balsillie and Mike Lazaridis have stepped down as co-CEOs. But the selection of COO Thorsten Heins to replace them is disastrous.
Perhaps Thorsten has many positives obvious only to the people who work with him that make him an effective manager and allow him to ensure BB10 (RIMM's new operating system due in the fall) will ship on time. But from his public statements so far, there are a number of negatives to consider.
Research in Motion is going nowhere fast with its new CEO pick.
In his first 12 hours as CEO, it's obvious Heins is a lousy communicator. RIMM's stock went from being up 5% before the introductory call with investors this morning to 2% down by the time the call wrapped up. The shares are down nearly 7% to under $16 in midday trading.
Heins believes RIMM only needs incremental change, not radical change. He's repeated this several times in his first day on the job. That's not what investors want to here.
He seems extraordinarily naïve to say that RIMM's problems can be fixed just by spending more on "consumer marketing."
His introductory YouTube video to employees and investors was shockingly dull.
If there was ever a company that needed an outside CEO to shake the company to its core, it's RIMM. Instead, they've picked a tweaker, someone who loves "process improvement." If Heins is so great at process improvement and internal operations, what has he been doing for the last five years as COO of RIMM? Was he responsible for PlayBook 1.0 shipping without email?
Can there really be change at the BlackBerry maker when the co-founders remain on the board, and Lazaridis says he will remain active and be vice chair of the new Innovation Committee? How does a relatively young CEO who's used to deferring to Balsillie and Lazaridis for five years suddenly become his own man and start calling the shots with them chipping in on every decision
Heins spent 20 years at
Siemens
(SI) - Get SILVERGATE CAPITAL CORP. Report
-- not a company known for consumer marketing or success in the handset business.
Besides Heins' weaknesses, the major problems with the governance changes over the weekend are that nothing has really changed on the board of directors.
Barbara Stymiest -- former head of the Toronto Stock Exchange and a senior executive at the
Royal Bank of Canada
(RY) - Get Royal Bank of Canada Report
-- is now the chair. That would be like
Apple
(AAPL) - Get Apple Inc. (AAPL) Report
naming someone like Sallie Krawcheck, whose background is in banking, as its chair. What does Stymiest know about handsets? Additionally, Stymiest has been on the board for five years. If she's going to be an agent of change like Heins, the question is, where has she been all this time?
The most positive news is that famed Canadian value investor Prem Watsa, who is a large RIMM shareholder, has joined the board. He has an excellent reputation. I understand why people like Watsa and noted value investor Lee Cooperman have taken positions in RIMM. But there's much more risk for this kind of value play (because of the technology cycle) compared to some typical value investments in other industries. And Watsa is just one voice on the board.
I suspect that Heins' tenure as RIMM CEO could be as ill-fated and short as Leo Apotheker's term at the helm of
Hewlett-Packard
.
At the time of publication, Jackson was long AAPL.
Eric Jackson is founder and Managing Member of Ironfire Capital and the general partner and investment manager of Ironfire Capital US Fund LP and Ironfire Capital International Fund, Ltd. In January 2007, Jackson started the world's first Internet-based campaign to increase shareholder value at Yahoo!, leading to a change in CEOs in 2007. He also spoke out in favor of Yahoo!'s accepting Microsoft's buyout offer in 2008. Global Proxy Watch named Jackson as one of its 10 "Stars" who positively influenced international corporate governance and shareowner value in 2007.
Prior to founding Ironfire Capital, Jackson was President and CEO of Jackson Leadership Systems, Inc., a leadership, strategy, and governance consulting firm. He completed his Ph.D. in the Management Department at the Columbia University Graduate School of Business in New York, with a specialization in Strategic Management and Corporate Governance, and holds a B.A. from McGill University.
He was previously Vice President of Strategy and Business Development at VoiceGenie Technologies, a software firm now owned by Alcatel-Lucent. In 2004, Jackson founded the Young Patrons' Circle at the Royal Ontario Museum in Toronto, which is now the second-largest social and philanthropic group of its kind in North America, raising $500,000 annually for the museum. You can follow Jackson on Twitter at www.twitter.com/ericjackson or @ericjackson.
You can contact Eric by emailing him at eric.jackson@thestreet.com.