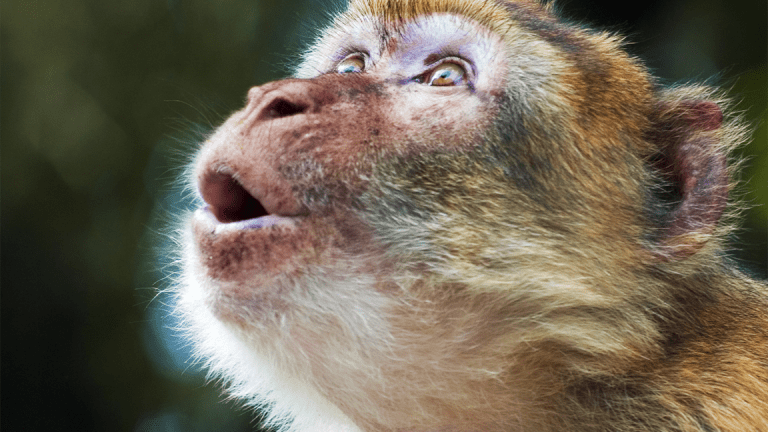 Rhesus Monkeys in Florida Could Spread Killer Herpes Virus to Humans
Academics are urging Florida's wildlife agency to consider the monkeys a public health concern.
This is nothing to monkey around about.
Wildlife managers in Florida fear that the state's population of rhesus macaques housed in Silver Springs State Park could spread herpes to humans. 
Herpes B is common in the species, however, monkeys in the habitat have been observed to have the virus in their saliva and other bodily fluids, increasing the risk that it could be passed to humans that come into contact with them. 
"Without management action, the presence and continued expansion of non-native rhesus macaques in Florida can result in serious human health and safety risks including human injury and transmission of disease," Thomas Eason of the Florida Fish and Wildlife Conservation Commission said. 
The monkeys, who are natives of Asia but are also part of Florida's large non-native wildlife population, have been public nuisances in the past. Last year, a group of monkeys were filmed chasing a family.  Check out this news click that went viral on the internet:
It is a killer herpes strain. Only 50 people worldwide have been confirmed to have contracted herpes B from the monkeys; 21 of those 50 people died from the disease, according to the Center for Disease Control. 
More of What's Trending on TheStreet: