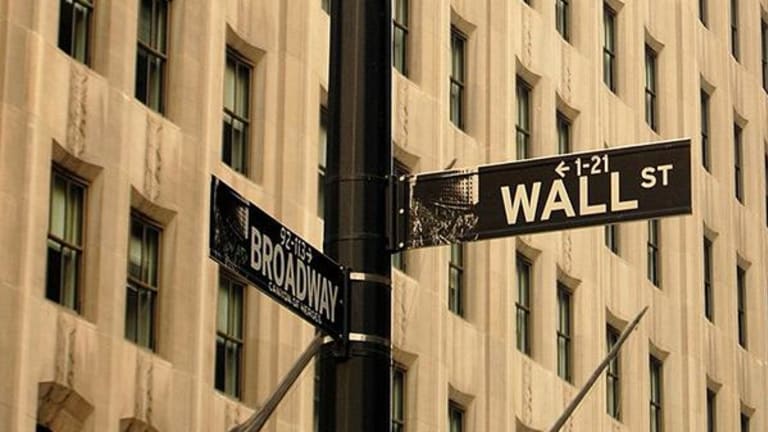 Why Markets Are Shrugging Off Manchester
Instead of a strong market reaction to headlines, traders are more focused on the price action of the market.
One of the essential elements of trading is trying to determine how the market will react to news. Political, economic and international events move the market in various ways, and we can profit from it if we can correctly anticipate the reaction.
In recent years, this very basic "cause-and-effect" phenomenon does not operate like it used to. Instead of a strong market reaction to headlines, traders are more focused on the price action of the market rather than trying to determine the impact of news. When there is a negative headline and the indices dip, traders aren't focused on the ramifications of the news. They focus instead on trying to time the inevitable bounce. The focus is on what other traders will do to gain an edge, rather than trying to discount the economic impact of the headlines.
The terrorist attack in Manchester, England, last night is a good example of how the market no longer has emotional reactions to terrible events. After the events of 9/11, the market was quite sensitive to the potential for a selloff if a terrorist attack occurred. I can recall the market selling off sharply prior to the July 4 holiday one year, simply because there was worry that there could be some sort of terrorist attack.
The market reaction has shifted in recent years. In November 2015, nearly 100 people were killed at a rock concert in Paris. The S&P 500 opened down that day, but then rallied and closed up 1.5%. It continued to rally over the following days. There was no significant reaction to the news.
This morning, there is no significant market reaction to the events in Manchester. These events are now taken in stride and have no real market impact. The fear that existed after 9/11 no longer operates in the market.
Part of this is simply the fact that these events are no longer surprising. They have been so consistent for so long, that there isn't any economic reaction.
The other part of this is that computer algorithms have consistently used selloffs that are caused by these events as buying opportunities. Buying a pullback on headlines of terrorist events has worked every single time in recent years. It has worked so well, that the market no longer even dips.
But it isn't just headlines about terrorism that have been ignored by the market. Nearly every negative headline that has caused a pullback has been a good opportunity to buy. If the market is down, the way to make money is to buy, no matter what the news might be.
This insensitivity to any and all news is the most notable dynamic at work in this market right now. Pundits and market pros keep trying to guess how the market is going to react to political drama, central banks, economic stats, earnings and terroristic events -- but none of it matters. All that matters is that traders keep looking for ways to gain an edge, as the market moves around. The news that moves prices is meaningless. It is only the fact of price movement that generates a response.
The reaction this morning illustrates how disconnected the market is from the news. Despite the ugliness of what happen in Manchester, the market shrugs. Traders know any dip will be bought, so they don't even allow one to develop. It may seem irrational, but it is what is working -- and traders always stick with what is working.
This article originally appeared at 07:20 ET on Real Money, our premium site for active traders. Click here to get great columns like this from Jim Cramer and other writers even earlier in the trading day.
______________________
Meet the Millennial Media Moguls
Planning to be in New York on Tuesday, June 13? You're invited to join us for an evening of cocktails and conversation with three dynamic young CEOs whose companies have found big news audiences and good markets. How have they done it? What have they learned? Meet Chris Altchek, CEO and co-founder of Mic; Shafqat Islam, co-founder and CEO of NewsCred; and Kathryn Minshew, the CEO and co-founder of TheMuse. Our panel discussion will be led by Ken Doctor, media analyst and columnist for TheStreet. The event, from 6 to 8 p.m. is free, but space is limited and reservations are required. Please click here to RSVP and get more information.
At the time of publication, Rev Shark had no positions in the stocks mentioned.