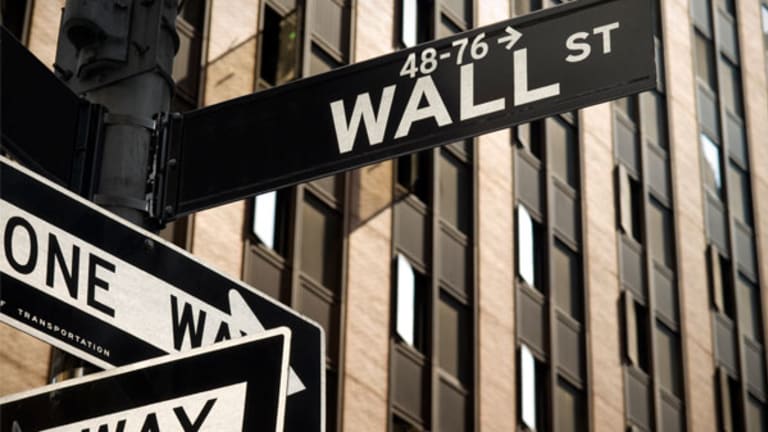 Restaurants Are Still Tasty
In this <I>Real Money</I> article, Shad Gad details his hunger for restaurant stocks.
This article originally appeared Sept. 4, 2013, on Real Money. To read more content like this, + see inside Jim Cramer's multi-million dollar portfolio for FREE Click Here NOW.
It's no secret the restaurant business is an appealing investment. People have to eat, and dining out has become part of the American lifestyle. Thanks to wonderful concepts like
Chipotle
(CNG)
, dining out more than occasionally is no longer detrimental to one's health. But from an investing perspective, good restaurants offer a stable, consistent, cash-flow business. The future value of any stock ultimately relies on future cash that can be generated.
We always hear about
McDonald's
(MCD) - Get McDonald's Corporation (MCD) Report
,
Yum! Brands
(YUM) - Get Yum! Brands, Inc. (YUM) Report
and other fast food titans, but some less-visible stocks have appetizing future profit and cash-flow growth. And as the economy continues to improve, business could continue to improve for restaurants. The biggest beneficiaries will be non-fast-food purveyors and fast-food concepts offering anything but mass-produced burgers and fries. One name that I thought little of was
Nathan's Famous
(NATH) - Get Nathan's Famous, Inc. Report
. Nathan's operates a chain of fast food concepts, including Nathan's iconic flagship location in Coney Island, N.Y. Most know Nathan's by its world-famous hot dogs, also sold in grocery stores.
Since 2005, Nathan's sales have increased every year without interruption. The company has not lost money during that time and only experienced a modest decline in profitability during the worst of the recession. The company currently has a market cap of $232 million, no debt, and $25 million in cash on the balance sheet. Return on equity has increased to more than 20% from 14% in past three years. The market has taken notice as Nathan's currently trades for 26x earnings. Shares were recently trading for $52, down from a 52-week high of $62. Perhaps a bit rich, but still worth watching.
Two other small-cap concepts to consider are
Ark Restaurants
(ARKR) - Get Ark Restaurants Corp. Report
and
Kona Grill
(KONA)
. Both focus on concepts that offer upscale dining for couples, young professionals and a business clientele. Both have plenty of room to grow and trade at modest valuations relative to other small, fast-growing restaurants. In the case of Ark, you also get a 4.5% yield. Both have pristine balance sheets and are among of the more attractive segments of the restaurant industry today, offering fresh, casual foods that have become a growing lifestyle choice for many consumers.
Steady growth and consistent cash flows are the name of the game for well-branded restaurant concepts. Investors have taken note in the past several years, but the growth opportunity remains huge for quality restaurant ideas.
At the time of publication the author had no position in any of the stocks mentioned.
Sham Gad is the managing partner of
, a value-focused investment firm based in Athens, Ga. Gad has written extensively for
The Motley Fool
and was a securities analyst for UAS Asset Management, a small value investment fund in New York City, in 2007. From 2002-2005, Gad managed assets for the Gad Investment Group.
Additionally, Gad has just released a new book,
The Business of Value Investing: Six Essential Elements to Buying Companies Like Warren Buffett
. He earned his BBA and MBA at the University of Georgia. Gad appreciates your feedback;
to send him an email.