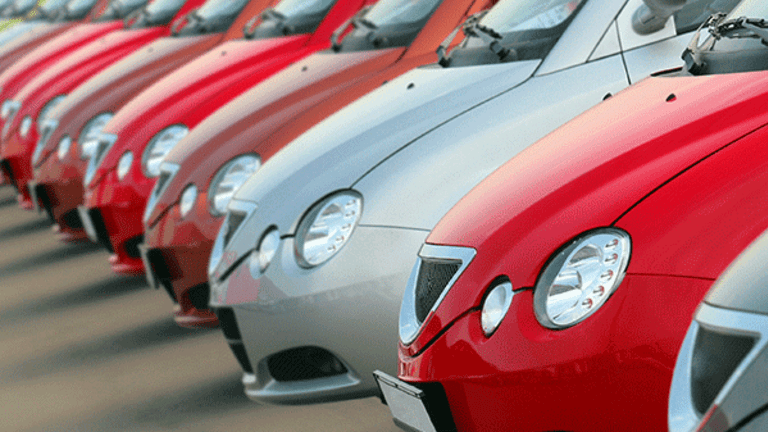 Publish date:
Renault Transports Solid First-Quarter Sales
The French carmaker may avoid becoming Europe's worst performing auto firm
The French carmaker may avoid becoming Europe's worst performing auto firm
Renault (RNSDF) delivered a solid beat against analyst estimates for sales and revenue in the first quarter, offering scope for the stock to avoid becoming Europe's worst performing carmaker in 2017.
The French company reported total revenue of €12.56 billion ($13.5 billion), which was nearly 5% ahead of the FactSet (FDS) - Get FactSet Research Systems Inc. Report consensus for a top line of €12.09 billion.
Automotive revenue was €11.39 billion, against forecasts for €11.37 billion, while finance income came in at €621 million against forecasts for €566 million. When acquisitions are included in the headline number revenue was €13.1 billion.
Renault stock has been in danger of becoming the worst performer among European autos for the year to date after having posted a loss of nearly 2%, a performance that is in contrast to the strong gains seen elsewhere in the sector.
The stock has been hit in recent weeks by reports that it is under investigation by authorities in France over the emissions technology contained in its cars, which erased all of its earlier gains.
Daimler (DDAIF) is currently bottom of the league for returns as the shares have slowed since posting strong gains in the second half of last year.
That said, all European automakers have seen their shares rise strongly during recent days in response to speculation that the Trump administration is cooling on the controversial idea of a border adjustment tax.
Although Thursday it emerged that the White House is no longer seeking to withdraw from the North American Free Trade Area but pushing to renegotiate the agreement, which could have consequences for automakers.
Europe's car firms have poured billions into the development of Mexico-based production plants in recent years.
This is while the bulk of President Donald Trump's rhetoric on trade has targeted firms that have outsourced their manufacturing to overseas locations and now import goods for sale to U.S. consumers.