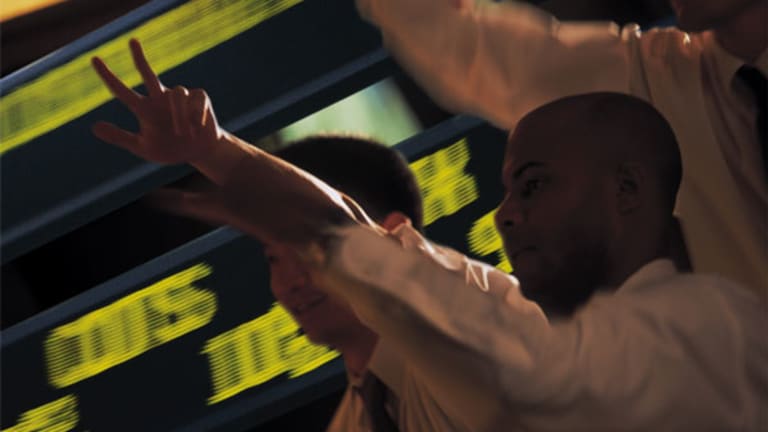 Remember the Margin of Safety
A look at stocks that are cheap, on an asset basis, but have fundamentally strong balance sheets that provide a margin of safety.
This article originally appeared on May 2, 2013 on
Real Money
. To read more content like this + see inside Jim Cramer's multi-million dollar portfolio for FREE.
NOW.
I want to continue reviewing our list of stocks that are cheap on an asset basis but have fundamentally strong balance sheets that provide a margin of safety.
This assessment is based on the final chapter of
The Intelligent Investor
in which Ben Graham advises investors to make an adequate margin of safety the central concept of their investing approach. By focusing on what can go wrong, the question of what may go right is usually answered by time and patience with positive results.
Many have said that Graham's methods can't be used by individuals. My own work has found that it can't be used by huge funds, but individuals can still prosper with this approach.
I found 15 stocks that trade below book value and have high F scores and Z scores as measure of safety and that have market caps over $100 million. The first,
Kelly Services
(KELYA) - Get Kelly Services, Inc. Class A Report
. The second stock is
Multi-Fine Electronix
(MFLX)
, an electronics company providing electronic circuit boards and component assembly.
Business is not fantastic for the company as sales have fallen off a bit and margins are compressed in the ongoing global slowdown. However, the company trades for less than 80% of tangible book value and has an F-Score of 5 and a score of 3.3. The company has $130 million of cash on hand and no long-term debt, so they should be able to muddle through until there is a real economic recovery.
Seneca Foods
(SENEA) - Get Seneca Foods Corporation Class A Report
is not exactly an exciting company. The company cans fruit that is then sold under the Libby's label and a few other brand names. They also pack frozen and canned vegetables of the green Giant label owned by
General Mills
(GIS) - Get General Mills, Inc. Report
. The company is profitable and has been on an annual basis for the past decade.
The company has an F-Score of 8 and a Z-score of 3.3, so there is a margin of safety and the potential for a solid return. The stock currently trades at 90% of tangible book value and is trading just 10% off the annual highs. I might wait for a bit if a selloff in the stock but it looks like a solid holding to me.
Renewable Energy Group
(REGI) - Get Renewable Energy Group, Inc. Report
barely makes the cut at about 97% of tangible book value. Some of my friends who know this space tell me that biofuels could take a leading role in the alternative energy markets in the years ahead., If so, this company could actually become a market darling at some point. For now it is just cheap enough with an F-score of 5 and a Z score of 3.7.
In his book Graham emphasized that bargain-issue buyers would often find themselves owning businesses they didn't really like that much, based on safe and cheap you own them anyway. With my distrust of alternative energy, this is such a stock for me.
Two of the stocks on the list are ones I already own and have discussed at length in prior columns. I have started buying back into contract electronics manufacturer and furniture concern
Kimball International
(KBALB)
at the current 70% of tangible book value. Volt Information Sciences remains one of my favorite holdings and I think the stock easily doubles over the next few years. Both trade well below tangible book and have Z and F scores that provide an adequate margin of safety.
I am also not a huge fan of the small semiconductor companies but
Alpha and Omega Semiconductors
(AOSL) - Get Alpha and Omega Semiconductor Limited Report
is in a segment of the industry that should do well. They provide power chips that are used in computers, smart phones, gaming systems and battery packs. Their chips are also used in industrial and lighting applications.
More importantly with the shares trading at just 60% of tangible book value the stock is cheap. Score is a neutral 5 and the Z score of 3.8 indicates a healthy balance sheet. More than half of the market cap is in cash on the balance sheet right and the company is profitable.
Shares of
John B. Sanfilipo & Son
(JBSS) - Get John B. Sanfilippo & Son, Inc. Report
have done pretty well since I first suggested them back in February of 2012 but they are still cheap enough to make the grade. They have a strong F score of 8 and a Z-score of 3.8 so the safety factor is strong as well.
Peanuts and tree nuts are not the world's most exciting business but I know I have several cans of them around the house and I bet you do as well. At 90% of tangible book the stock is still a buy. Management has done a fabulous job of growing book value and should continue to do so.
I will wrap up our list of cheap stocks Friday, using Graham's principles of safe and cheap.
At the time of publication, Melvin was long KBALB, although positions may change at any time.
Tim Melvin is a writer from Stevensville, Maryland, who spent 20 years a stockbroker, the last 15 as a Vice President of Investments with a regional firm in the Mid Atlantic area. Under no circumstances does the information in this column represent a recommendation to buy or sell stocks. Melvin appreciates your feedback;
to send him an email.