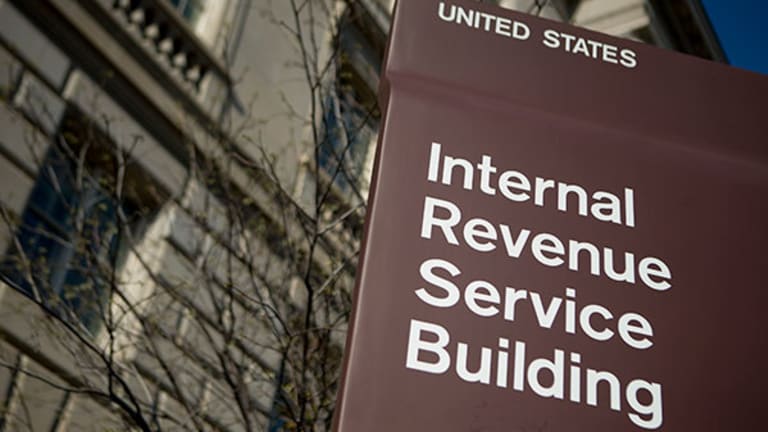 You Can Kiss Tax-Free REIT Spinoffs Goodbye if Congress Acts
Lawmakers are set to block activists' strategy of pressing companies to seek favorable treatment for real estate divestitures.
The U.S. Congress is set to put the final nail in the coffin of a strategy that has pushed operating companies under pressure from activists to seek tax-free treatment for their Real Estate Investment Trust spinoffs.
That's because lawmakers on Capitol Hill have inserted into an annual must-pass tax bill a provision that would prohibit the favorable tax-free treatment of REIT spinoffs. The overall purpose of the tax bill would be to set up a two-year extension of a variety of expired tax breaks.
"Going forward there won't be any more REIT spinoffs if this becomes law," said Robert Willens, president of tax and accounting consulting firm Robert Willens.
The legislation could be approved later this week but could be delayed until early next year. Nevertheless, the package of tax measures is expected to be approved by early 2016.
Activist hedge funds, in recent years, have pushed for REIT spinoffs, arguing the value of the real estate is not typically represented in the stock price of an operating company and that the spinoffs trade at higher multiples and have had tax advantages. FactSet cites five examples of activists pushing for REIT spinoffs in 2015 so far, down from seven in 2014 and nine in 2013.
That number likely dropped this year in response to a notice issued by the Internal Revenue Service in September suggesting the agency will no longer be giving companies engaged in REIT spinoffs and other similar deals advanced tax-free approval for their deals.
The IRS move shocked dealmakers and activist funds and already has put a freeze on new spinoff activity, with insurgent investors expressing worry that the agency would subsequently impose a hefty tax bill on a spinoff strategy that previously would have been considered a slam-dunk.
The notice already has driven Yahoo! (YHOO) to cancel plans to spin off its large minority stake in Alibaba (BABA) - Get Alibaba Group Holding Ltd. Report  for fear the transaction would eventually result in a $10 billion tax bill. Activist Starboard Value's Jeff Smith shifted from initially supporting the spinoff to threatening a proxy fight to block it once the IRS issued its notice. (Yahoo! CEO Marissa Mayer canceled the spinoff plan last week.)
Analysts contend there is a pretty good chance that the provision, which was introduced by House Ways and Means Chairman Kevin Brady, R-Texas, will be included in the final tax package.
"We maintain our 75% likelihood of the proposed REIT spin-off prohibition becoming law given the importance of Rep. Brady's support, recent IRS apprehension regarding the practice, and the provision's [approximately] $4 billion in budgetary savings," said Isaac Boltansky, analyst at Compass Point Research & Trading, in a note Monday.

According to people familiar with the situation, the congressional Joint Committee on Taxation estimates the measure would bring in roughly $4.3 billion in new revenue to the government over the next decade and will apply to all deals closing after Dec. 7. That deadline would remain even if the White House approves the measure early next year.
In addition, possibly an even bigger impact will be on existing REITs, which could find themselves faced with an unexpected tax bill even if they make certain changes to the structure of their renewed leases after Dec. 31.
This part of the bill could affect REITs already set up, such as the one put together under activist Starboard Value's oversight in November for Darden Restaurants (DRI) - Get Darden Restaurants, Inc. Report restaurants. Even those set up decades ago could be affected.
"They relied in good faith on what the law was at the time and the rug will be pulled out from them," Willens said.
A number of other publicly traded real estate companies could be impacted if they make changes to their lease structures, including Gaming & Leisure Properties (GLPI) - Get Gaming and Leisure Properties, Inc. Report . The Gaming & Leisure REIT was spun off from casino and racetrack operator Penn National Gaming (PENN) - Get Penn National Gaming, Inc. Report in late 2013. More recently, in July it acquired Pinnacle Entertainment's (PNK) - Get Pinnacle Entertainment Inc Report real estate assets under pressure from activist Orange Capital.
In a note, Jaret Seiberg, analyst at Guggenheim Securities, suggested the White House sees it as a priority to eliminate the ability of a company to spin off real estate tax-free into a REIT. The plan to eliminate tax-free REIT spinoffs, he argues, was included because it would pay for another reform involving foreign investments in U.S. REITs that is a Rep. Brady priority.
Willens said he believed it was ridiculous to argue that eliminating tax-free REIT spinoffs would bring in significant tax revenue. "They [Congress] assume that when they are scoring these revenue projections that people will not alter their behavior and they will continue to go through with these spinoffs with the same enthusiasm as they have had in the past," Willens said. "But the reality is these transactions won't happen without the tax benefit."
Seiberg suggests it is very unlikely that the provision will be removed from the final package because there hasn't been any public opposition to inclusion of the language. "Now that it is included, industry may realize it will be hard to dump that provision," he said in a report. "This smells like a deal."
Regulatory observers believe the REIT spinoff measure has a very good chance of remaining in the bill, known as "tax extenders" legislation, which could be approved as early as this week but could be delayed until January. But even if it is postponed until January or February the changes can be made retroactive.
Activists have told The Deal that they will no longer pursue REIT spinoffs in light of the IRS guidance, suggesting they will instead focus on sale-leasebacks, which are not impacted by the ruling.
So whether Congress approves the measure or not, expect activist strategies to shift gears.