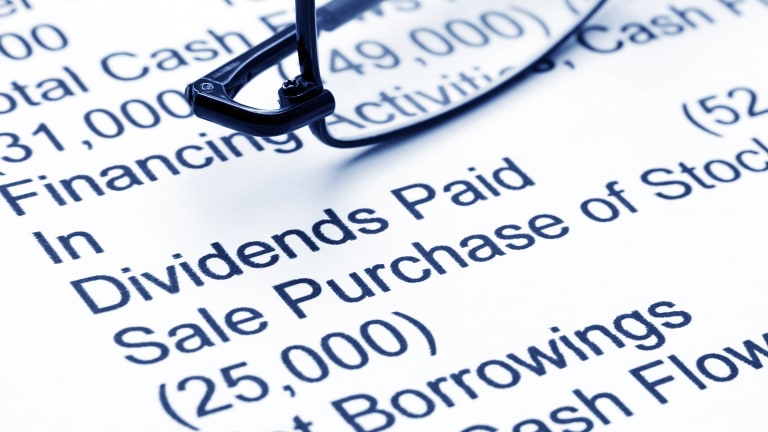 Which Health Care REIT Should You Buy? Welltower or HCP?
Welltower has expanded and improved its real estate portfolio, and it has raised its outlook for net income in 2016.
Healthcare real estate investment trusts (REITs) are a great way to profit from baby boomer generation retirees and increased health care spending. They also offer high dividend yields. They're among the best growth-and-income plays.
In a toss-up between two of the leading healthcare ETFs, the $27.4-billion Welltower (HCN) and the $18.34-billion HCP (HCP) - Get HCP, Inc. Report , Welltower is the better stock. Both stocks rose slightly in Wednesday trading.
HCP's latest earnings aren't bad. Second quarter FFO of $0.71 was a beat. Revenues of $662.18 million (up 9% year over year), also beat expectations by more than $27 million.
HCP's portfolio holds senior housing, life science, medical offices and hospitals. The spinoff of HCR Manorcare into a separate publicly traded REIT, Quality Care Properties, will enable the company to rid itself of a unit that was hurting its profitability. HCR Manorcare focuses on skilled nursing and and assisted living. The new entity will be called Quality Care Properties. The spin-off should becompleted in the fourth quarter.
While HCP shares look cheap (trades at EV/EBITDA multiple of 16.16x compared to 21x for Ventas and 24.1x for Healthcare Realty Trust), the downside could be sharp, as well.
Analysts offering 12-month price targets for HCP have a median target of $34, which is 13% lower than the current price.
Welltower, an S&P 500 enterprise, invests with leading senior housing operators, post-acute providers and health systems. It owns over 1,400 properties in high-growth markets in the U.K., U.S. and Canada.
Welltower is focused on housing for seniors, and post-acute communities and outpatient medical properties.
The strategy is private-pay based, differentiating it from many peers.
Welltower has also succeeded in growing and improving its healthcare real estate portfolio, while trimming leverage. Moody's has acknowledged this strength.
Welltower stock carries a meaty 4.5% yield backed by six years of growth and a comfortable payout ratio of about 75.1%.
The scope and potential to hike dividends is far greater for Welltower than HCP, which currently also has a strong yield.
Welltower should have a good year. Its outlook for 2016 net income has been revised to $2.74-$2.84 (per diluted share) from $2.07 to $2.17 previously.
Senior housing is doing well for Welltower, and it's so far demonstrated its ability to buy value-for-money properties and then earn from them. Investors are beginning to appreciate HCN's shares, which are up 12.7% year to date.
Peers like Brookdale Senior Living (down 7.2%) have lost some of their sheen. Current valuations of less than 20 times EV/EBITDA for Welltower don't capture the potential of this stock.
If you're choosing between HCP and Welltower, go for Welltower given the better clarity and growth momentum.
---
Five Years From Now, You'll Probably Wish You'd Grabbed This Opportunity:As we've just explained, Welltower is a smart bet now. If you're looking for other growth opportunities, we've found a genius trader who turned $50,000 into $5 million by using his proprietary trading method. For a limited time, he's guaranteeing you $67,548 per year in profitable trades if you follow his simple step-by-step process. Click here now for details.
This article is commentary by an independent contributor. At the time of publication, the author held no positions in the stocks mentioned.