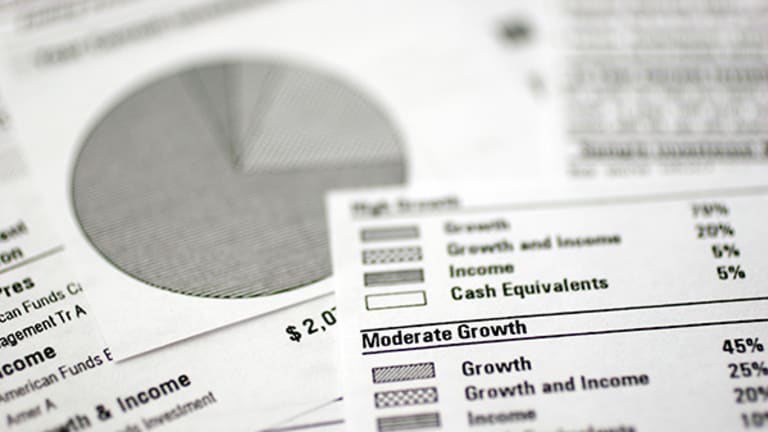 This Undervalued REIT Offers a Sweet Yield and Its Share Price Should Rise
Here's a safe, high-yielding REIT that's a bargain and a haven from volatility.
The Federal Reserve may have set the ball rolling for interest rate increases, but the stock market's decline early this year and concerns about global growth could mean U.S. rates rise very slowly.
Sustained lower interest rates will make high-yield real estate investment trusts a popular investment in this volatile market.
One undervalued REIT is Blackstone Mortgage Trust (BXMT) - Get Blackstone Mortgage Trust, Inc. Class A Report , a real estate finance company that originates and acquires senior loans collateralized by properties in North America and Europe. It's among the best growth-and-income plays you can find right now.
When interest rates are low, Blackstone Mortgage Trust is a great investment, with its attractive yield and great potential for earnings growth.
For starters, the company has an extremely attractive dividend yield of nearly 9.5%.
The company paid out $204 million in dividends in 2015. This was almost entirely covered by its net income of $197 million, which actually more than doubled from 2014.
The REIT's senior mortgage lending business grew at an incredible pace in 2015, and management said it drove a 31% increase in core earnings per share. Its acquisition of GE Capital Real Estate mortgage loan portfolio provides it with added muscle to achieve higher earnings.
Company executives say that their focus on senior loans that Blackstone sources and underwrites positions the REIT to succeed in difficult markets. They say they've avoided higher-risk mezzanine loans and don't own any commercial mortgage-backed securities.
With the REIT's 6% decline over the last year, it is evident that the market has not realized the true potential of company, but analysts expect significant upside for this undervalued gem.
Analysts expect 11.3% average annual earnings growth for the next five years, while rival Ladder Capital's average annual growth over that period is expected to be only 5%.
The Blackstone REIT currently trades at a forward P/E of only 10, which is significantly less than the forward P/E for the industry of more than 17. 
With a price-to-book ratio of 1, Blackstone Mortgage Trust is also slightly undervalued compared with peers such as Starwood Property Trust which has a price-to-book ratio of 1.07. 
In light of the recent market volatility, Blackstone's management has said that repayments may be lower than previously estimated, preserving in place loans with higher return on investment and reducing the interim liquidity drag from undeployed capital. Also, reduced competition could lead to wider loan spreads on newly originated products and higher ROIs on its loan portfolio. Both these factors could translate to an upside for the REIT's stabilized Core Earnings levels.
On the share price front, analysts have a 12-month median price target of $28.5 on the stock, suggesting shares could gain more than 7% from current levels.
85% Accurate Trader gives his Personal Guarantee. He turned $50,000 into $5 million trading this way and for a limited time, he's guaranteeing you at least $67,548 per year in profitable trades if you follow this simple step-by-step process. Click here to see how easy it is to collect thousands of dollars in "Free Money" every month.
This article is commentary by an independent contributor. At the time of publication, the author held no positions in the stocks mentioned.