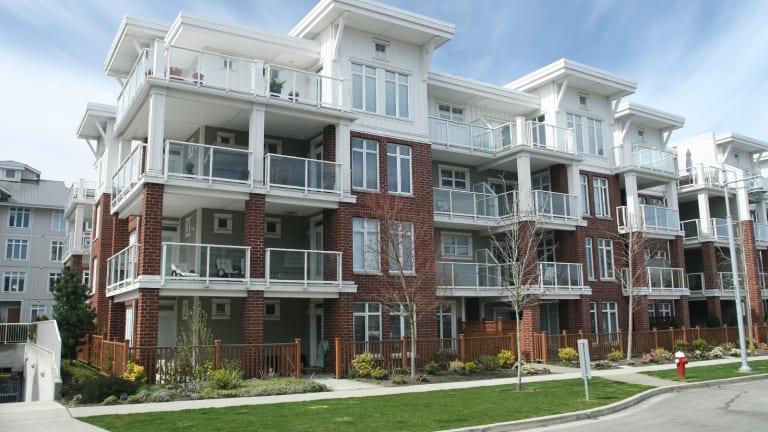 These 4 REITs Look Like Bargains After the Sector's Dive
Real estate investment trusts have been hammered, but many have attractive yields. Here's where to start your search.
Investors seeking a home for their money may have good reason to take a closer look at real estate investment trusts since a businessman who made his name in real estate became the President-elect.
The already-depressed shares went on an accelerated decline following Donald Trump's victory last week, and spotlighted REITs that may have become bargains.
REITs often appeal to conservative investors because they provide good income and produce reasonable capital gains with little volatility. The dependable, low volatility failed this summer on more talk of interest rate hikes cutting into yields, and volatility was stoked again by speculation about how Trump's economic plans could lead to deficit spending.
Certainly, would-be investors need to be cautious. The double whammy led to drops of an unusual 15% to 20% in many cases. In an unknowable climate, it's impossible to figure out what will happen next.
However, in the meantime there are number of REITs with terrific long-term track records at beaten-down prices with extremely attractive yields in a still-low interest rate environment.
Digital Realty Trust (DLR) stands out. It has a yield of 4%, or nearly double the yield of the average stock in the S&P 500. Yet this REIT, which operates properties for financial and technology services, has tripled the S&P's gains over the past 10 years.
With a bottom-scraping 0.14 beta, Digital Realty Trust also stood out for showing much less weakness than it fellow REITs over these past three months. It's down 13%, and even now has tripled the S&P's gain over the past year.
Investors may want to consider several other REITs as well. They include Realty Income (O) , Omega Healthcare Investors (OHI) and Welltower (HCN) .
Realty Income is a veritable supermarket of real estate properties, but with an investment profile much like Digital Realty Trust's. Its yield is a little higher (4.5%), though with a 10-year performance a little lower (still twice the S&P). Its beta is higher too, at 0.40, and the three-month hit it took was greater -- it is down 19%. Yet Realty Income has nevertheless doubled the S&P's returns over the past year.
Omega Healthcare Investors is an owner of assisted living facilities. The company has an eye-opening yield of more than 8%. Yet it has easily outdistanced the S&P over the past decade. The company was on track to beat the S&P 500 over the past year until this summer. It has fallen 22% since then.
Finally, Welltower, another health care REIT, brings up the rear. It has an enviable yield of 5.4% and also (narrowly) beat the S&P over the past decade, as well as for the past year, despite dropping 19% these past three months.
While new investors may remain in the dark about overall performance for a long time to come, they can count on handsome income in the meantime from these four stocks.
This article is commentary by an independent contributor. At the time of publication, the author held no positions in the stocks mentioned.