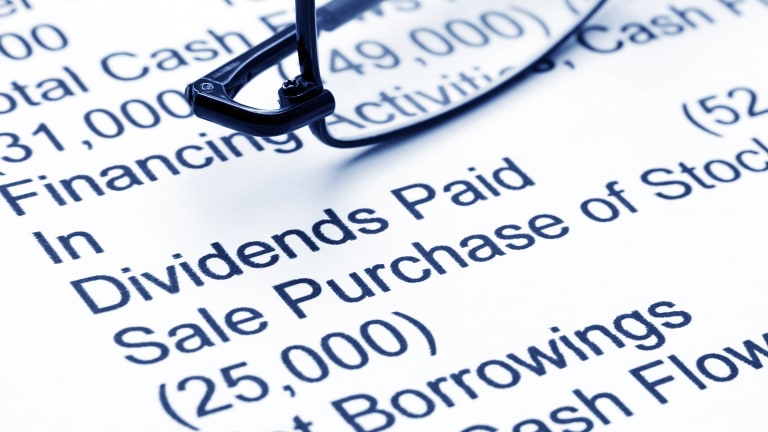 These 2 Under-the-Radar REITs Are Bargains Based on Total Returns
Looking for relatively safe 15% to 25% gains in the commercial real estate sector? Read on.
Starved for income, and looking for growth, too?
Brookfield Property Partners (BPY) and Summit Hotel Properties (INN) are two attractive real estate investment trusts brimming with total return potential.
Let's take a closer look at these two stocks, which should be an integral part of investors' wealth-building strategies.
Brookfield is one of the world's largest owners, operators and investors in property, with more than $65 billion in assets on a proportionate basis.
The REIT has interests in more than 130 premier office properties and more than 170 best-in-class retail malls around the globe.
In the first quarter, Brookfield reported a 24% year-over-year rise in funds from operation per unit, a metric to assess cash flow operations by REITs. First-quarter FFO per unit growth was about in line with the fourth quarter and higher than the rate in the third quarter.
Brookfield is also slated to gain incremental revenue from signed leases and new investments that will support further earnings and distribution growth this year and in 2017.
On the dividend/distribution front, Brookfield shares have a yield of 4.7%-plus or $1.12 annually. This yield is stable, because shares have stayed mostly flat this year, rising just 2%, and analysts project a 10%-plus stock price return over the next 12 months.
Add the tasty yield, and Brookfield becomes a 15%-plus moneymaking opportunity. Compared with rivals General Growth Properties at 20.9 times enterprise value to earnings before interest, taxes, depreciation and amortization, Macerich (20.5 times), Simon Property Group (20.9 times) and Vornado Realty Trust (22.78 times), Brookfield is available at a 50% discount of just 10.71 times.
Meanwhile, Summit is a self-managed hotel investment company and REIT. The company focuses primarily on owning premium-branded, select-service hotels in the upscale and upper mid-scale segments of the U.S. lodging industry.
Summit's portfolio consists of 83 hotels with a total of 11,099 guestrooms in 23 states. Its hotels operate under premium franchise brands owned by Hilton Worldwide, an affiliate of Hyatt Hotels, InterContinental Hotels and Marriott International.
This month, Summit reported solid first-quarter results, with FFO of 32 cents a share, compared with estimates of a penny.
Revenue of $118.08 million was up 9.7% from a year earlier and beat estimates by $1.4 million. Pro-forma revenue per available room grew to $108.08, an increase of 3.8% year over year.
The pro-forma average daily rate also rose to $140.97, an increase of 1.5% from a year earlier. Pro-forma occupancy inched up to 76.7%.
Margins expanded as well. Although there was some concern about loans, thanks to a new credit facility, the company has less than 10% of its total debt ($693 million) maturing through 2018.
Leverage wise, the total net debt to trailing 12-month adjusted EBITDA at 4.1 times is well within the comfort zone.
Summit will continue to do well as the benefits of premium select-service hotels, limited supply growth in submarkets, and broad geographic diversification reap rewards.
With a dividend yield of 4.57%, low payout ratio of 40.8% and dividend growth of two years, Summit is a safe bet for steady, sustainable and long-term income, year in and year out.
Analysts have a median 12-month stock price target of $14, which represents a 20.9% upside. Available at a valuation of 10.97 times EV/EBITDA, the shares are a bargain and trade in line with Ashford Hospitality Trust, Hospitality Properties Trust and Host Hotels & Resorts.
--- 
"I have enjoyed 1,586 days of free money ... " If big, triple-digit winners get your adrenaline pumping, then stop reading. Only traders who calmly enjoy raking in an extra $67,548 with no surprises or hiccups will appreciate this moneymaking strategy. In fact, for the past 1,586 days, I have been leisurely collecting giant payouts with this "boring" approach. I win eight of every 10 trades, guaranteed. Click here to join me.
This article is commentary by an independent contributor. At the time of publication, the author held no positions in the stocks mentioned.