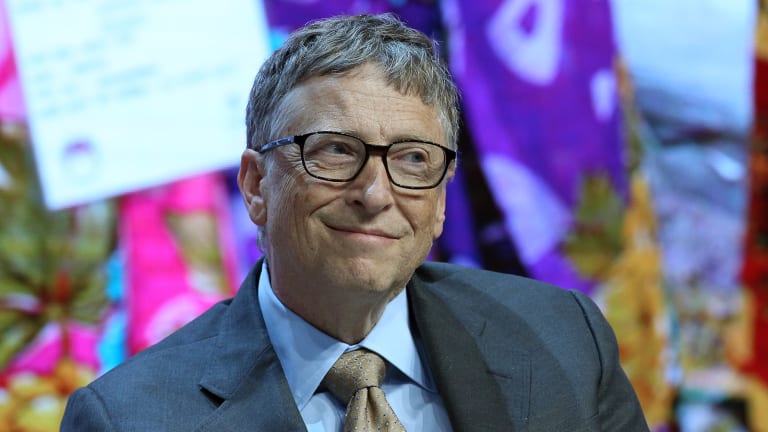 Strategic Hotels Asks JPMorgan to Explore Options as Bill Gates Eyes REIT
The Chicago-based REIT is considering a number of strategic options, including a potential sale.
The Chicago-based REIT is considering a number of strategic options, including a potential sale.
NEW YORK (The Deal) -- Strategic Hotels & Resorts (BEE) has retained JPMorgan Chase (JPM) - Get Report to examine its strategic options as Bill Gates eyes a potential acquisition of the real estate investment trust. Industry watchers say the company's high-end properties will be the key to a sale likely to garner interest from players across the globe. 
The Chicago-based luxury resort-focused REIT said Monday that it is exploring strategic options, including a sale, and has hired JPMorgan as its financial adviser. 
The announcement comes just a week after Gates' Cascade Investment disclosed Aug. 10 through a 13D filing that it has decided to approach the lodging company about a potential deal between the two. In a separate filing Monday, the 9.8% shareholder said it entered Aug. 14 into a "confidentiality and standstill agreement" with Strategic Hotels & Resorts for sharing nonpublic information. 
"They've cleaned up the portfolio and balance sheet. They've done everything to position themselves for a sale," said Ryan Meliker, managing director of equity research at Canaccord Genuity by phone. 
"They have not only improved their cash but eliminated all of their joint ventures," he added, pointing to the company's purchase of the remaining 63.6% ownership interest in San Diego's Hotel del Coronado for $210 million last May. 
Strategic Hotels & Resorts previously owned a 36.4% in the asset through a joint vetnure with affiliates of Blackstone Real Estate Partners VI. 
Meliker said Strategic Hotels & Resorts wasn't a "long-term play" for company CEO and chairman Raymond Gellein, who sold timeshare developer Vistana to Starwood Hotels & Resorts Worldwide (HOT) in 1999. The expiration of Gellein's contract at the end of the year is yet another indication that the company is interested in a sale, he added. 
The strategic review is certain to generate keen interest from a wide circle of potential buyers thanks to its high-end properties, Meliker said. 
"You don't get portfolios like this that ever come to the market. This is once-in-a-lifetime opportunity," he explained, citing Four Seasons in Washington, D.C., and Ritz Carlton in Half Moon Bay, Calif., as examples of the company's trophy assets.
Meliker said the lodging company could go for as much as 19 per share, though he said a range of $15 to $16.50 would be more likely. Based on the 275.49 million outstanding shares of the target, this would value Strategic Hotels & Resorts at approximately $4.1 billion to $4.5 billion. The company's shares closed Monday at $14.22, up 7.5% for the year to date.
At the same time, Meliker acknowledged that a bidding war for Strategic Hotels could happen, given the uniqueness of the assets. 
Industry sources had previously said sovereign wealth funds and Chinese companies, particularly insurers, could all express interest for Strategic Hotels & Resorts. 
Meliker agreed, explaining that the most likely bidders for Strategic Hotels & Resorts would be high-net individuals such as Gates, the Microsoft (MSFT) - Get Report co-founder, and Michael Dell, who has also invested in hotels. The analyst singled out Abu Dhabi Investment Authority and GIC Private Ltd. among sovereign funds that may express interest, and noted that Chinese insurance companies are also among potential buyers. For instance, China's Anbang Insurance Group bought the iconic Waldorf Astoria in New York from Hilton Worldwide Holdings (HLT) - Get Report for $1.95 billion earlier this year. 
Sources told The Deal in 2013 that Strategic Hotels & Resorts was shopping itself with the help of Eastdil Secured following pressure from activist Orange Capital LLC. The REIT settled with Orange Capital in March 2014 by adding one candidate from the New York-based hedge fund, David W. Johnson, to its board. 
"Among the public lodging portfolios, it's by far the biggest collection of high-end luxury properties," said Rich Hightower, managing director of research at Evercore ISI, adding that Strategic Hotels & Resorts has "irreplaceable" California coast properties. "I can guarantee you that they're canvassing the globe for buyers willing to pay a trophy price for a trophy asset." 
Cascade Investment, which bought Four Season Punta Mita resort along the Bahía de Banderas Bay in Mexico for about $200 million from Strategic Hotels & Resorts and purchased Four Season Holdings for $2.2 billion in 2007 with Saudi Arabia's Kingdom Holding Co., said in the Aug. 10 filing that it decided to approach the target following press reports about the company's potential sale. 
Bloomberg reported last month that Strategic Hotels & Resorts was exploring a sale and that eBay (EBAY) - Get Report founder Pierre Omidyar was among potential suitors.
"We are confident in our strategic plan and the value we have created for our shareholders. At the same time, we are always open to ways in which we can further maximize shareholder value," said Gellein in a statement.
Officials with JPMorgan declined to comment while those with Strategic Hotels could not be reached for comment.