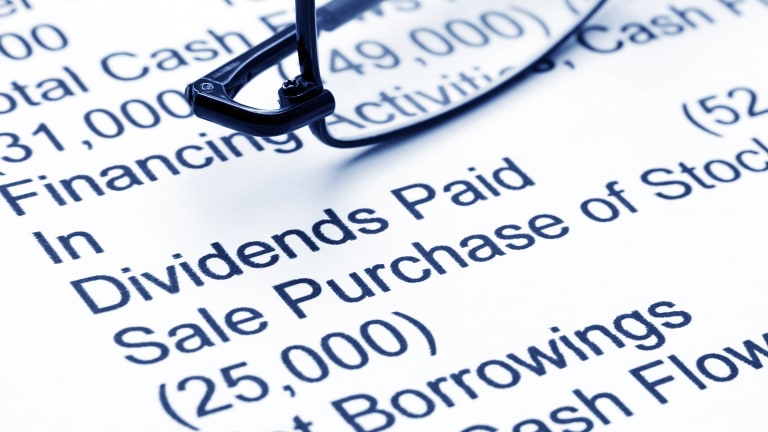 Stop Worrying About the Fed, and Buy This Resilient REIT Instead
Anxiety over the Federal Reserve's intentions is clobbering the real estate sector, which makes this all-weather REIT a smart buy now.
Enough already.
Federal Reserve tightening is a long-anticipated scenario that has been talked to death on CNBC. Investors continue to fret over the likelihood of higher interest rates this year, but you think that they would have gotten used to the idea by now.
In recent weeks, the specter of higher rates has been weighing on equities, especially in the real estate sector. Over the past month, the iShares U.S. Real Estate Exchange-Traded Fund and the Vanguard REIT ETF have dropped 6.71% and 6.93%, respectively, compared with a one-month decline of 1.99% for the S&P 500.
Declines in the real estate sector have continued this week, as new data released Oct. 3 showed accelerating U.S. economic growth. On Tuesday, the iShares U.S. Real Estate ETF fell 1.44%, and the Vanguard REIT ETF fell 1.36%.
When the Fed boosts rates, it typically hurts real estate because borrowing grows more expensive. Higher rates also punish real estate investment trusts by making safer rate-pegged investments more attractive.
But it is unwise to forgo the income-generating power of REITs at this time. The best REIT around in this regard is Washington Real Estate Investment Trust (WRE) - Get Washington Real Estate Investment Trust Report .
Investors who are hungry for income gravitate toward REITs, because the vehicles must distribute a minimum of 90% of taxable income each year to shareholders as dividends.
But not all REITs have sustainable payouts. The trick is finding an all-weather REIT that keeps throwing off high dividends, despite economic ups and downs or rate fluctuations.
One of the most resilient REITs is Washington REIT, the oldest publicly traded REIT in the U.S. Washington REIT reported second-quarter 2016 operating results that far exceeded Wall Street's expectations.
Washington REIT reported that it generated funds from operations of $33.4 million, or 46 cents a share, in the quarter. The average analyst estimate had called for FFO of 43 cents a share.
A crucial yardstick of financial health in the REIT industry, FFO takes earnings and adds back items such as depreciation and amortization.
Washington REIT is scheduled to report third-quarter earnings on Oct. 26. The average analyst expectation is for FFO of 44 cents a share, close to the 45 cents reported a year earlier.
With a market capitalization of $2.21 billion, Washington REIT boasts a diversified portfolio of high-quality property holdings.
Since its founding in 1960, Washington REIT has operated in the Washington metropolitan area. Washington REIT's portfolio comprises about 50 properties, totaling 7.2 million square feet of commercial space and more than 3,260 residential units and land held for development.
Washington REIT owns 10 multifamily properties, 20 office properties and 20 retail centers.
By focusing on premium properties in one of the most affluent areas in the country, Washington REIT has been able to sustain a strong payout while funding organic growth through prudent acquisitions. Washington REIT has enjoyed high occupancy rates that have averaged 94% over the past 20 years, helping propel operating margins on a trailing 12-month basis to 22.05%.
Washington REIT's return on equity of 14.30% far exceeds the industry average of 3.6%.
The stock's trailing 12-month price-earnings ratio of 21.43 is about in line with Apartment Investment and Management (20.73), a bargain compared with Vornado Realty Trust (34.87) and far cheaper than its industry of diversified REITs (56).
Washington REIT's dividend yield is a robust 3.86%.
---
As we've just explained, Washington REIT is a smart income play now, regardless of the Federal Reserve's intentions. If you're looking for other reliable income streams, we've found a genius trader who turned $50,000 into $5 million by using his proprietary trading method. For a limited time, he's guaranteeing you $67,548 per year in profitable trades if you follow his simple step-by-step process. Click here now for details.
John Persinos is an editorial manager and investment analyst at Investing Daily.
At the time of publication, he owned none of the stocks mentioned.
Persinos appears as a regular commentator on the financial television show Small Cap Nation.Follow him on Twitter.