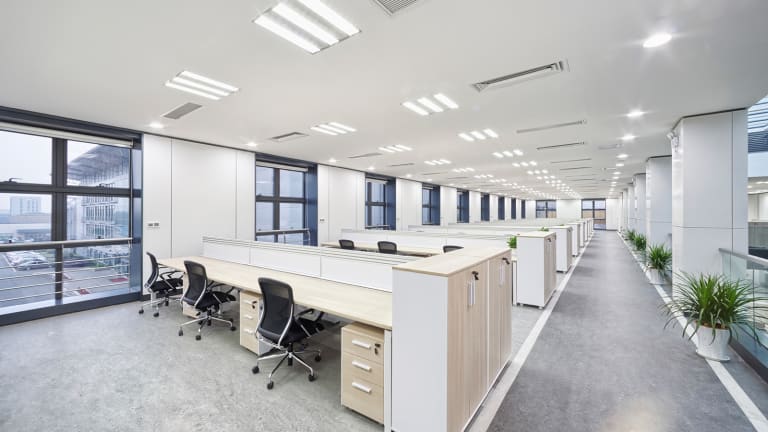 REITs Will Be All Right Despite Rising Rates
Rising interest rates will not hurt real estate investment trusts.
Real estate investment trusts (REITs) have been a favorite instrument for many investors during recent years. Not only do they provide a way to play the real estate market without buying and selling physical properties, but they pay out hefty and healthy dividends.
Retail property-focused Realty Income (O) currently yields 4.22%; Digital Realty Trust (DLR) , which doubles as a play on the cloud technology space, pays out 3.46%, and healthcare REIT HCP (HCP) rewards investors with 4.87%.
However, interest rates have been at historic lows, leading to increased demand for properties-both residential and commercial. In turn, that's led to juicy profits for REIT investors, on top of those sweet dividends.
But that began to change in the second half of 2016, when concerns about a raise to the Fed Funds Rate rattled REIT investors. The popular thought is that higher rates endanger REITs, many of which carry proportionately large amounts of debt. Also, higher rates must surely equal less property transactions, right?
Many stocks in the sector declined by double-digits, bottoming out in November following the election. Extra Space Storage (EXR) , a REIT specializing in self-storage units, plunged by more than 25% in four months.
The Fed is expected to raise interest rates again in March. But this doesn't sound the death knell for REIT profits. Instead, the opposite can be the case.
The impetus behind this expected round of rate increases is a healthy economy. The U.S.'s financial picture has been buoyed in past weeks by the Trump administration's plans for corporate tax cuts and sweeping deregulation. The country's gross domestic product (GDP) is expected to grow as much as 3% by 2018.
In this case, with rising rates being an indication of a robust economy, many REITs and their investors have little to fear. A strengthening economy actually tends to lead to greater demand for real estate-this was certainly recorded during the heady commercial real estate boom of the 1980s, when the Fed Funds Rates were sky high.
That's not to say all REITs are immune to fluctuations in interest rates-rather, there's likely to be little harmful impact on these stocks. Still, some REITs are safer than others.
Diverse REIT ETFs provide a relatively safe haven for investors interested in profiting off real estate via the stock market. One of the biggest is the iShares U.S. Real Estate ETF (IYR) . It tracks the Dow Jones U.S. Select REIT Index.
According to S&P Dow Jones Indices, "During the 1994-1995 tightening cycle, when rate hikes were significant and frequent within a short period, the [index] posted negative returns (-5.81%). However, the index had positive cumulative returns (2.64% and 63.66%) during the other two tightening cycles, during which rate increases were fairly steady over time."
In addition, individual rates that specialize in short lease terms, such as hotel REIT Hospitality Properties Trust (HPT) or apartment REIT Equity Residential (EQR) , also make appealing plays in high-interest-rate economies.
In addition, an increasingly aging population makes senior housing plays like Welltower (HCN) a good bet. Although the Republican Party's retooling of the Affordable Care Act could provide challenges for nursing and similar facilities, many of them are funded strictly through private means.
Nearly all the REITs on the market are down from their early 2016 highs. That makes now a great time to buy in, when fearful investors have priced them at a discount. And in the meantime, you can enjoy their healthy dividends.
---
As we've explained these REITs are excellent income opportunities. If you're looking for other income opportunities we know another way you can add a steady stream of dividend income every month... and it's practically guaranteed by the IRS. The company signing the checks might not be one that you've heard of. However, Silicon Valley's top CEOs - think Mark Zuckerberg and Larry Page - know that its product is invaluable.Click here for the full story.
The author is an independent contributor who at the time of publication owned none of the stocks mentioned.