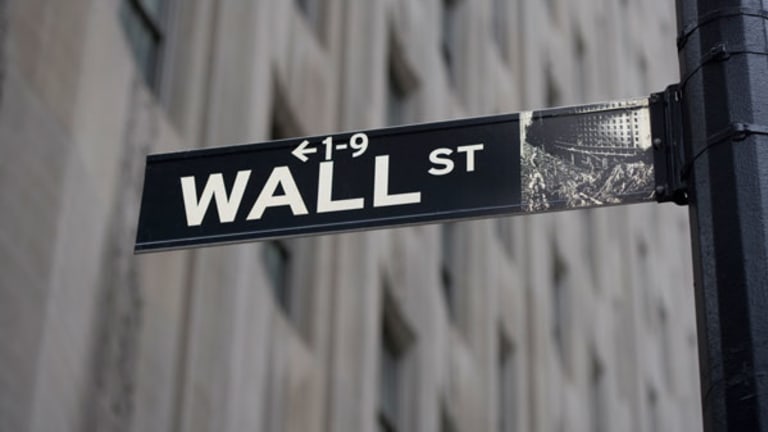 Publish date:
REITs on The Street: Triple Net REITs
The current flight to quality in Triple Net REIT-dom has now created a flight to opportunity.
The current flight to quality in Triple Net REIT-dom has now created a flight to opportunity.
NEW YORK (TheStreet) -- In late May the Federal Reserve began to prepare the markets for an impending pullback in the central bank's stimulus program. It became apparent that the sell-off in REIT-dom was getting baked. Although Uncle Ben Bernanke's announcement (in late May) indicated an overall uptick in the U.S. financial system, several industries became overheated.
Among those were the Triple Net REITs. It seemed rather ironic the "bond-like" asset class would be affected the hardest since they are supposed to be the safest and most reliable dividend payers. After all, interest rates won't be rising any time soon and Mr. Market seemed to jumping the gun in haste because the tapering is not supposed to take place until 2014 or possibly 2015.
Looking back to 2010, Mr. Market was begging investors to consider the Triple Net REITs since they offered comparatively higher yields; however, now the free-standing specialty REIT sector is under attack for doing precisely what Mr. Market wanted -- providing stable and growing dividends.
In today's turbulent market, net-leased real estate investments represent a stable alternative to the fluctuating stock and bond markets. Premier net lease properties -- those with favorable lease terms, a strong tenant credit and prime location - are among the most sought-after properties. Investors are most attracted to the stable, bond-like structure offered by net leases and the resilience to the recession-proof model.
But clearly, Mr. Market does not acknowledge the "standalone" REIT sub-sector as a stable real estate alternative. Instead, he has opted to associate the stalwart REIT class with the "kissing cousins" known as bonds. Further investigation however reveals that Triple Net REITs aren't bonds. In fact, they are capable of solid growth, both internally and externally.
But we all know Mr. Market has a magic wand that gives investors a seemingly good reason to buy or to sell. Perhaps he is waving his wand inappropriately to the tapering hints and not fully appreciating the historical significance of Triple Net REIT returns, especially when the economy is strengthening.
For example,
WP Carey
(WPC) - Get W. P. Carey Inc. Report
,
Realty Income
(O) - Get Realty Income Corporation Report
and
National Retail Properties
(NNN) - Get National Retail Properties, Inc. Report
-- all known for their reliable and growing dividends -- have
never
cut an annual dividend. In fact, all three of these REITs have increased annual dividends every single year (or as long as they have been publicly traded).
Excuse me, Mr. Market, but bonds provide only income while REITs have contractual rental increases that grow. Remember, if interest rates go up, the value of a bond will fall. But that's because a bond is a fixed-income instrument. REITs don't. Generally speaking, when interest rates are going up, it's because the economy's strengthening, and that's precisely what is happening today.
Lest we forget, this "flight to quality" in Triple Net REIT-dom has now created a "flight to opportunity." Shares prices have fallen for most of the REITs anywhere between 5 to 15% and that has created a wider "margin of safety" to purchase shares. Also, dividend yields are much better now and that provides solid risk-adjusted returns for an intelligent REIT portfolio.
Courtesy of SNL Financial
As Ben Graham wrote (in "The Intelligent Investor"), "there is a close logical connection between the concept of a safety margin and the principle of diversification. One is correlative with the other." Further, Graham wrote, "Diversification is an established tenet of conservative investment." As Graham was suggesting, an intelligent investor should maximize his holdings such that there is a "better chance for profit than for loss."
The Triple Net REIT sector is growing faster than most other sectors and the choices have become much more diverse. My favorite pick today is
American Realty Capital Properties
(ARCP)
, a New York-based REIT with around $2.9 billion in assets (and $2.6 billion in market capitalization). The fairly valued REIT (with a P/FFO of 15.5x) has announced several large acquisitions and the portfolio should triple in size over the next six months. ARCP shares are priced at $13.82 with a very attractive dividend yield of 6.58%.
For more information on ARCP or other Triple Net REITs, take a look at my newsletter,
.
At the time of publication the author was long O.
Follow @swan_investor
This article was written by an independent contributor, separate from TheStreet's regular news coverage.