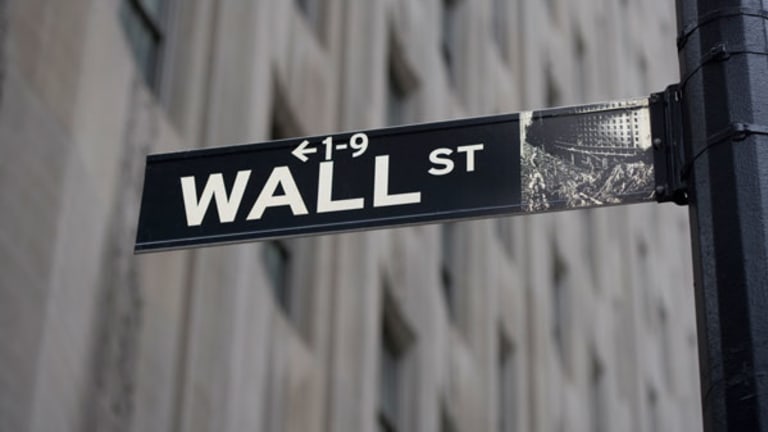 REITs on The Street: The Breakfast of Champions
By investing in REITs, the power of compounding can reap significant rewards.
NEW YORK (TheStreet) -- When it comes to investing, it's always good to keep your portfolio fit and to avoid indulging in too many risky alternatives. That means that you should stay away from the more speculative asset sectors and maintain focus on the most important financial fitness goal: Protecting your principal at all costs.
Accordingly, it's always wise to begin your day with a purpose -- or a goal -- in which you aim to create a consistent routine. By maintaining a repeatable investment strategy you will wake up every day feeling like you're fueling your piggy bank with the "breakfast of champions".
One of the better ways to protect your all-important "nest egg" and to maintain this disciplined routine is to utilize one of the most powerful investment laws in the universe -- the power of compounding. Simply put, this compounding concept refers to re-investment of income to consistently grow your principal over time. When asked to name the greatest invention in human history, Albert Einstein replied "compound interest." Essentially the "law of compounding" is kind of like a free ATM machine where instead of withdrawing free cash (from the ATM), you are instead buying more stock with the income derived from your dividends.
REITs are Excellent Compounding Alternatives
REITs are unique to most other asset classes since they are "forced" to payout high-dividends. More than 50 years ago (1960) Congress created the REIT laws that made it a requirement for companies (that qualify as a REIT) to distribute at least 90% of their taxable income in the form of dividends.
By investing in REITs, the power of compounding can reap significant rewards in a manner in which durable dividend income can grow exponentially to create amazing wealth. Conversely, there are a few select REITs that have made it to the "top shelf," recognized for their attractive consistency and long-term sustainability.
The Dividend Champions
As defined by
DRiP Investing Resource Center
a "dividend champion" is a stock that has paid and increased dividends for 25 years or more in a row. According to DRiP Investing there are 105 companies that are considered to be dividend champions and three of these are REITs.
Federal Realty
(FRT) - Get Free Report
,
HCP
(HCP) - Get Free Report
and
Universal Health Realty
(UHT) - Get Free Report
are all recognized for their extraordinary consistency and reliability in paying dividends.
DRiP Investing also cites "dividend contenders" as companies that have paid and increased dividends for 10 to 24 years in a row. DRiP Investing lists 212 "contenders" and the following eight are REITs:
National Retail Properties
(NNN) - Get Free Report
,
Tanger Factory Outlets
(SKT) - Get Free Report
,
Essex Property Trust
(ESS) - Get Free Report
,
Realty Income
(O) - Get Free Report
,
Urstadt Biddle Properties
(UBA) - Get Free Report
,
WP Carey
(WPC) - Get Free Report
,
National Health Investors
(NHI) - Get Free Report
and
Omega Healthcare Investors
(OHI) - Get Free Report
.
In my opinion, intelligent investors should consider REITs as a core food group. Because of the attractive dividends, the power of compounding offers an optimal investment model rooted by a disciplined practice that forces REIT investors to defend against what Ben Graham described as "squandering and squirreling" away of precious cash flow. That means that your money is always working hard for you and "that most persuasive test of high-quality" is simply an "uninterrupted record of dividend payments." In conclusion, REITs are becoming increasingly main-stream and that's why they deserve to be more than a snack food but instead a "sleep well at night" alternative that is powered by the "breakfast of champions" known as increasing dividends.
At the time of publication the author held positions in O, ARCP, STAG, CSG, GPT, VTR, HTA, UMH, ROIC, DLR.
Follow @swan_investor
This article is commentary by an independent contributor, separate from TheStreet's regular news coverage.