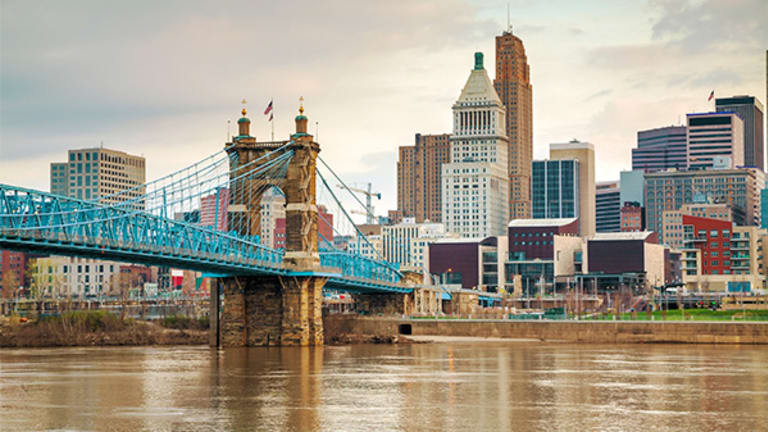 REIT Dividends Will Be Able to Ride Out Interest Rate Increases
The success of real estate investment trusts depends more on the overall health of the economy than on rate fluctuations.
Real estate investment trusts have been a good option for investors in recent years, and that is likely to continue. 
"REITs are and have been a tremendous source of excessive yield," said Jamie Anderson, managing partner of Philadelphia-based Tierra Partners, which offers a leading real estate exchange-traded fund focused on Latin America. "This has driven REITs to where they are trading at historically high valuation."
John Snowden, global portfolio manager at Resource Real Estate in Philadelphia, echoed those remarks regarding the sector's recent performance and future prospects.
But he also said that the same level of return isn't likely in the near future.
His cautious perspective reflects concerns about rising interest rates that could have a big impact on real estate investment. Other analysts have said as much.
"The recent inflow of capital into the REITs as investors looked for higher-yielding stocks appears to have reversed somewhat as an interest rate increase now appears more imminent," according to an October research note from Baird equity research.
Any attempt to increase the borrowing costs of an industry that relies as heavily on loans as REITs tends to chip away at the bottom line. That said, fears over rising rates are overblown, as REITs' success depends more on broader economic fundamentals. 
According to Ken Leon, industry analyst at S&P Global Market Intelligence in New York, rising rates will impact the bottom line of REITs that aren't insulated from the change, but won't hurt today's top performers an inordinate amount. 
"It is true that when there is a rate hike the short-term rates go up a bit -- the REITs are perceived as interest-rate sensitive -- so they will pull back a little, but I think that's more temporary," Leon said. "It's the economy that really drives the underlying performance of REITS."
The Federal Reserve has made it clear that it wouldn't increase rates until the economy could withstand an incremental jump in borrowing costs. 
Regardless of when they take action, REITs will emerge from a rate hike in good shape.
That said, if you're less optimistic about this, take a more conservative approach to your near-term REIT investment strategy
According to Drew Babin, senior research analyst for Baird in Philadelphia, it might be a good idea for investors to consider industries with shorter lease options. "You want to own hotels, self-storage, apartment sectors, (places) where the landlords can take advantage of the rate hike," says Babin.
For example, consider CubeSmart (CUBE) - Get CubeSmart Report . As the company's name suggests, CubeSmart invests in self-storage facilities nationwide. With a current dividend yield somewhere in the neighborhood of 3.3%, CubeSmart may not present investors with the largest potential, but the company offers a safe hedge against looming interest rate increases and room for long-term growth.
CubeSmart is strategically well-positioned to take advantage of two important indicators: population growth, particularly in Texas where most of its business is based, and the percentage of renter-occupied housing.
The company offers some protection for those worried about interest rate hikes and dividend growth for those with a long-term vision.
This article is commentary by an independent contributor. At the time of publication, the author held no positions in the stocks mentioned.