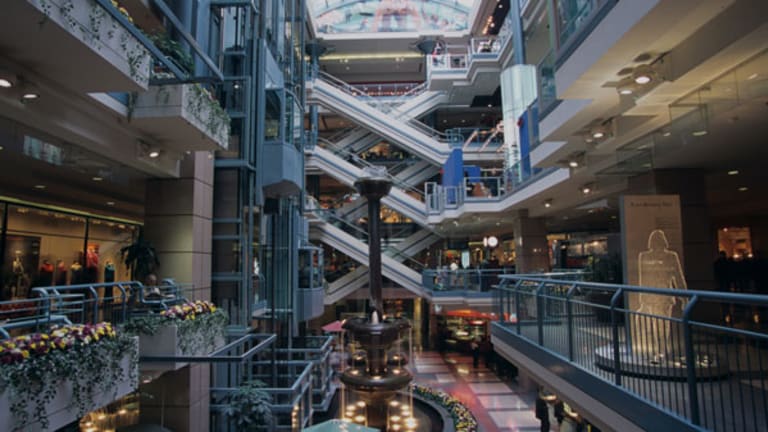 Publish date:
Record Liquidity for Non-Traded REITs
For many, lower volatility and higher yields offered outweigh risks of higher up-front fees.
For many, lower volatility and higher yields offered outweigh risks of higher up-front fees.
NEW YORK (TheStreet) -- In light of the illiquid attributes and up-front fees associated with the non-listed REIT sector, investors continue to pursue shares in real estate not directly correlated with the stock market. For many non-traded REIT investors, the attraction to the lower volatility and higher yields offered by these products outweigh the risks of higher up-front fees.
This growing non-listed real estate sector, with approximate assets under management of around $70 billion, expects to raise around $18 billion in 2013 -- a 42% increase over the $10.3 billion raised in 2012. The significant evolution in this REIT sub-sector has been driven by the financial advisors and broker dealers who have embraced the product offerings and sponsors in an effort to diversify the number of available offerings.
Recently I caught up with Kevin T. Gannon, Managing Director of Robert A. Stanger & Co., an investment bank focused on the Non-Traded REIT industry. Gannon has been with Stanger since 1983 and he is a leading expert in the Non-Traded REIT industry.
Thomas:
In 2000 Non-Traded REITs hardly existed, yet today the industry is booming with sales estimated to exceed $18 billion in 2013. What is the primary force behind the demand?
Gannon:
We attribute the increase in demand to two fundamental factors, the performance of recent full cycle Non-Traded REITs and the recycling of capital from successful programs into new programs. In the past 18 months, American Realty Capital (ARCP), W.P Carey (WPC), Cole Real Estate (COLE) and Healthcare Trust of America (HTA) have monetized programs at premiums to the original $10 issue price of such offerings and investors have rewarded the sponsors with the commitment of additional capital to new programs.
Thomas:
Let's talk about liquidity. The main reason that Non-Traded REIT investors are attracted to the sector is because of the low volatility and the reciprocal relationship of illiquidity. Over the years has the industry become more liquid?
Gannon:
There has been some improvement in liquidity in the Non-Traded REIT space as programs now offer a share repurchase program to investors during the offering period. Additionally, we are seeing programs move to list on established stock exchanges more quickly after the close of an offering than we had seen in the past. This phenomenon has had a very positive impact on the perception on Non-Traded REIT, in our view.
Thomas:
What about transparency? How more visible is the Non-Traded REIT industry today and what changes have been made that have made investors more aligned with sponsors?
Gannon:
When you talk about transparency, two things come to mind, dividend levels and valuations. In both instances, the industry has made great progress. One of the trade organizations, the Investment Program Association, was an advocate for a uniform measure known as modified funds from operations or MFFO. This measure is now reported by most of the Non-Traded REITs and allows advisors and investors to measure the earnings of the REIT versus its dividend using a payout ratio. Payout rations of less than 100% indicate that the Non-Traded REIT is paying out less than 100% of its available cash, a good thing. This evolution has been important to the understanding of Non-Traded REITs in my view. Additionally, the IPA recently published a valuation guideline that provides the industry with an institutional process for determining the net asset value of a Non-Traded REIT. Next up o the IPA hit list are performance measures. Each of these undertakings provides better information to investors and advisors and demonstrate the professionalism and institutional quality of the sponsor organizations who adopt and champion this level of transparency.
Thomas:
What are the biggest risks related to Non-Traded REITs? Has the industry improved as a result of some painful lessons in the market?
Gannon:
As with all real estate investments, the biggest risks of a Non-Traded REIT investment relate to maintaining occupancy and not overdoing leverage. I believe that the industry has learned lessons from the past and generally uses more conservative underwriting assumptions when negotiating the purchase of real estate assets by including more conservative occupancy and leasing assumptions in the pricing of assets. In addition, leverage levels in Non-Traded REITs generally look more like 30% to 40% of asset value today versus 50% to 60% of days gone past. These more conservative underwriting assumptions and lower leverage levels should reduce some of the risks of real estate investing.
Thomas:
I suppose that you can't effectively research the Non-Traded REIT sector without mentioning Nick Schorsch. He wasn't the pioneer of the space but he has clearly become a dominating figure in the up and coming sector. In your opinion, what has made Schorsch so successful as a leader and investor?
Gannon:
Nick has two attributes that have substantially contributed to his success. First, he put investors first. Nick and his team clearly understand that achieving a positive outcome for investors by meeting dividend levels (even if it means reducing fees to his sponsor organization) and achieving a premium in share price by listing or merger (even if it means truncating a fee stream to his company), will produce good return for investors and build good will for his company. Second, Nick is focused like a laser beam on the exit, meaning achieving liquidity for investors. He has successfully achieved liquidity for ARC Realty Trust, ARC III and is in the process of completing a liquidity event for ARC IV. Each of these transactions has been completed well ahead of expectations and substantial premiums to the share price paid by investors.
Thomas:
How can investors learn more about Non-Traded REITs? What resources are available?
Gannon:
Probably the best way to learn about Non-Traded REITs is to seek out a financial advisor familiar with the space, obtain offering materials and read them. In addition there are some commentators who provide some good insight. I know of one at The Street.
Chart Courtesy of Robert A. Stanger & Co.
At the time of publication the author held no positions in any of the stocks mentioned.
Follow @swan_investor
This article is commentary by an independent contributor, separate from TheStreet's regular news coverage.