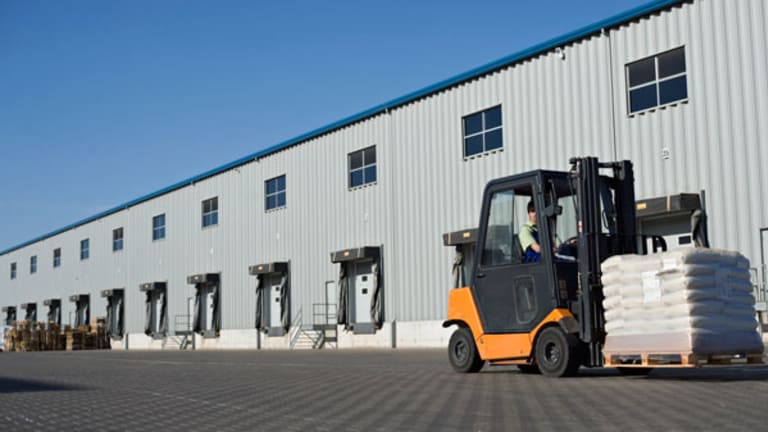 NEW YORK (TheStreet) -- There are two schools of thought when it comes to investing in real estate investment trusts. I'm an old-school investor, meaning I live by the mantra of legendary value investor Benjamin Graham.
Value investing is part of my DNA, and when it comes to valuing commercial real estate, I try to filter out the best from the rest. I abide by the Graham-inspired words: "You are neither right nor wrong because the crowd disagrees with you. You are right because the data and reasoning are right."
The other school of investing is market timing, and although some speculators are probably capable of outlier success, the belief that REIT stocks are best traded, rather than owned, is a dangerous myth.
Dividends make up about 60% of a REIT's total return, and so the best way to benefit from a REIT is to hold the shares for a long period of time to take advantage of the power of compounding.
REITs' total returns have averaged double digits, and so they are attractive investments for the patient, long-term investor. Much wealth has been created by investors who buy and hold stocks of excellent companies. There is little evidence that traders or market timers have been able to make large sums of money consistently, and that applies to the REIT world.
To time REIT stocks with success, an investor must be able to forecast many variables: the direction of interest rates, real estate markets, capital flows, rates of inflation, unemployment, and other influences on real estate prices. That cannot be done repeatedly, and for 99% of investors, it isn't worth the effort.
REIT stocks are best suited for those seeking dividend income and modest price appreciation over time, corresponding with increases in cash flows and asset values, and they have only modest correlations with other asset classes.
Here are some of my favorite REITS:
Realty Income
(O) - Get Realty Income Corporation Report
,
Omega Healthcare Investors
(OHI) - Get Omega Healthcare Investors, Inc. Report
,
Healthcare Trust of America
(HTA) - Get Healthcare Trust of America, Inc. Class A Report
,
Simon Property Group
(SPG) - Get Simon Property Group, Inc. Report
and
Retail Opportunity Investment Corp.
(ROIC) - Get Retail Opportunity Investments Corp. Report
.
To learn more, check out my
At the time of publication, Thomas was long Realty Income, Healthcare Trust of America, Simon Property Group and Retail Opportunity Investment Corp.
Follow @swan_investor
This article was written by an independent contributor, separate from TheStreet's regular news coverage.