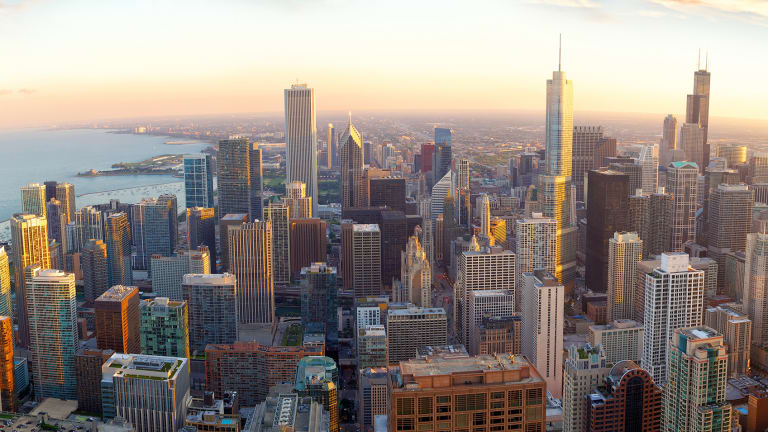 Non-Traded REITs: A Real Estate Investment Whose Time Is Up
Crowdfunding platforms can give real estate investors a more transparent alternative to non-traded real estate investment trusts (REITs) and high fees.
Investors are "about $50 billion worse off" for putting money into more than 80 non-traded real estate investment trusts, or REITs, estimates Securities Litigation & Consulting Group in Reuters. The consultancy notes that it's difficult to amass data on these private funds, which have taken in about $116 billion from investors over the last 25 years. Their findings help explain why non-traded REITs are losing their luster.
Non-traded REITs are expected to raise only $7 billion to $8 billion in 2016, according to investment adviser Robert Stanger & Co. That's a sharp fall in sales for a real estate investment vehicle that accounted for $19.6 billion in 2013.
Non-traded REITs have also faced more regulatory scrutiny, leading AR Capital, a major sponsor of non-traded REITs, to suspend sales late last year, which was noted in Investment News.
Could we have reached the peak of the non-traded REIT craze?
Funds that invest in an entire high-performing sector are risky in general, and REITs are typically a high-yield area of the equity world, notes Money. Interest-rate jitters have battered REIT exchange-traded funds, which rely on borrowing as well as the sale of new shares, so share prices may fall just from the prospect of higher interest rates. Ostensibly, non-traded REITs are held for the life of a project, so their shares may not be as volatile. Yet whether shares are traded or held, a highly leveraged deal holds the same interest rate risk.
In fact, studies suggest non-traded REITs underperform the market, notes Bankrate. Non-traded REITs also fall short of benchmarks for private equity real estate, according to the latest annual study from the University of Georgia and research firm Blue Vault Partners.
Fees are one big reason: Upfront fees alone account for as much as 15% of non-traded REIT investments, according to the Securities and Exchange Commission. The independent regulator FINRA has fought to make these fees more transparent, fining six broker-dealers a total of more than $500,000 last year for "excessive sales charges." Ongoing management fees and expenses, and back-end fees, may also be involved, notes the SEC.
Financial statements this quarter will reflect new rules for non-listed REITs, requiring them to make regular estimates of their value rather than simply listing the offering price. The statement updates will show an immediate drop in clients' investment balance once the fees are deducted -- making it clear to investors that much of what they're spending is being claimed by upfront fees instead of being put to productive use on a property.
Non-listed REITs face additional pressure from the Department of Labor's new conflict of interest rule. IRA and retirement plan advisers who benefit from commissions will be required to put their clients' interests first, and that could have a big effect on fees, says the Washington Post.
Agents' retirement investment recommendations also must be relatively transparent and liquid, points out Consumer Federation of America. Independent broker-dealers warn that the rules will keep non-traded REITs out of retirement accounts and force failure and consolidation in their industry.
Crowdfunding private equity real estate can be more transparent.
These changes indeed may spell trouble for non-traded REITs, but they're good news for the alternative investment industry. Many firms focus on making their clients prosper, and that means giving a clear accounting of how investors' money is spent.
Origin Investments details its commercial real estate investments in a transparent online investment platform that also offers funds and deals via crowdfunding. Origin spells out how funds are raised and managed. Crowdfunding fees vary widely, notes CrowdFundBeat, but there are platforms that offer low fees and transparency.
Crowdfunding can give real estate investors access to the high returns of institutional-grade private equity-and an alternative to the market fluctuations of ETFs and the high fees of non-traded REITs. 
This article is commentary by an independent contributor. At the time of publication, the author was cofounder and principal of Origin Investments.