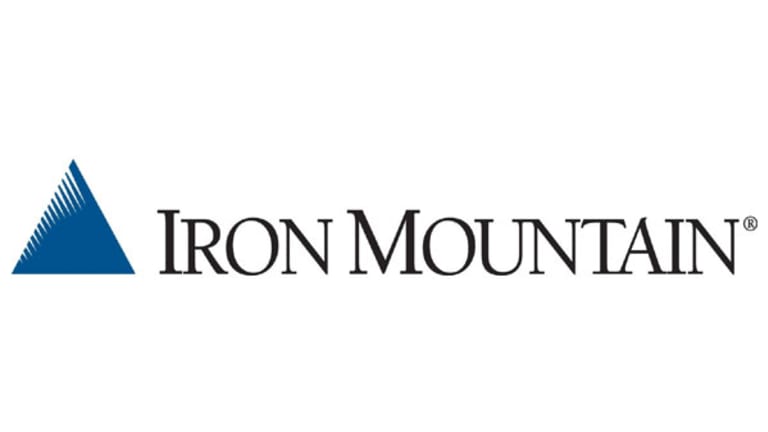 Publish date:
Iron Mountain Should Get REIT Status
It's likely to clear the IRS hurdle. Shareholders should benefit.
It's likely to clear the IRS hurdle. Shareholders should benefit.
NEW YORK (TheStreet) -- Iron Mountain (IRM) - Get Report, a data-storage company, hopes to get approval soon from the Internal Revenue Service so that it can convert into a real estate investment trust, a potential boon to shareholders.
Last week, the IRS said it has resumed work on rulings to let Iron Mountain and
Equinix
(EQIX) - Get Report
, a company that runs data centers, know if they can convert into REITs. The IRS had been studying what constitutes "real estate" for the purposes of REIT conversion.
Boston-based Iron Mountain has already obtained management approval for its conversion into a REIT, but the conversion is subject to a review by the IRS. The company has been considering unlocking its vast real estate holdings that consist of over $6.4 billion in assets for over a year.
If Iron Mountain became a REIT, it would distribute up to $1.5 billion in accumulated profits to shareholders and REIT status would mean at least 90% of taxable income would be delivered to shareholders in the form of dividends.
Iron Mountain is now taxed at the corporate level. By converting to a REIT, Iron Mountain can avoid paying taxes and instead pay out higher dividends which are paid and taxed at the individual level.
Although Iron Mountain has a sizable transportation business with more than 3,600 vehicles to transport files to and from customers' business and storage facilities, most of its business is storing documents , which is why the company is pursuing a REIT classification. REITs must either own or lease out 75% of their real estate or derive 75% of their income from real estate.
The IRS private ruling letter pertains to the definition of real estate. As more companies pursue the tax-advantaged REIT structure, the IRS has taken a closer look at the assets that constitute real estate. Back in 1960 when REITs were formed by Congress and when cell towers, data-storage centers and document-storage businesses weren't around, the definition of real estate was much simpler.
Still, as I see it, Iron Mountain's IRS private ruling letter should be a rubber stamp as the bins and storage for the self-storage REITs are considered leasehold improvements.
Iron Mountain shares closed Wednesday at $28.71 -- up about 8% after the IRS news last week. It's likely that the company with 2012 revenue of $3 billion will clear the last IRS hurdle, and the dividend income should drive the shares higher. The current dividend yield is 3.6%, and if the REIT plan unfolds, investors should expect a much higher yield.
Source: Yahoo Finance
At the time of publication, the author had no position in any of the stocks mentioned.
Follow @swan_investor
This article was written by an independent contributor, separate from TheStreet's regular news coverage.