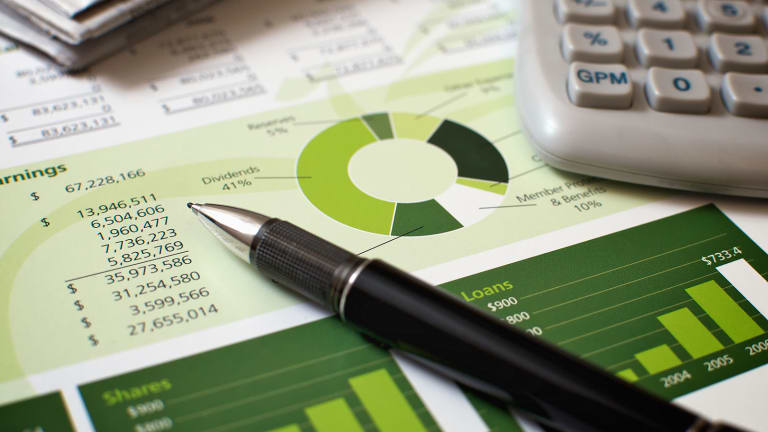 Income Pay Dirt: These 3 REITs Have Dividend Yields of Up to 12%
Here are three real estate investment trusts that can provide protection amid risk.
Here are three real estate investment trusts that can provide protection amid risk.
Prognosticators have been calling for a 30% to 50% correction since the summer of 2015, so this year feels like a sneeze that just won't come.
And that was before Donald Trump was elected president or the Federal Reserve raised interest rates for the first time in almost a decade last December.
Although a correction may not be imminent, investors may still want to take precautions by investing in dividend-paying stocks. They are a smart bet for income in a low-yield and risky world.
Even in the case of a correction, the stocks discussed below will generate reliable income and present an opportunity to buy more shares at a discount to generate more income. These three real estate investment trusts offer big dividend yields of more than 8%.
1.Annaly Capital Management (NLY) - Get Report
This REIT invests in various mortgage-backed securities covered by government-sponsored entities such as Fannie Mae and Freddie Mac. So far this year, the company's share price is up 5% at about $10 apiece.
Annaly Capital Management confirmed its 30-cent dividend in September for a nearly 12% dividend yield.
Although some sites might be reporting a dividend yield of about 10% due to annualizing the company's recent quarterly dividend of 26 cents, the REIT issued this dividend in order to prepare its books for the acquisition of Hatteras Financial.
With such a high dividend yield an income investor's primary concern is the sustainability of the dividend. Since the company's inception in 1997 it has always paid out its dividend, and because Annaly Capital Management is backed by GSEs it is a low-risk income investment.
2. Omega Healthcare Investors (OHI) - Get Report
This REIT invests primarily in long-term health care facilities.
The company will benefit from Medicare rules that go into effect next year, which will increase patient stay duration in the facilities it owns. Longer patient stays mean higher profits for the facilities and in turn higher profits for Omega Healthcare Investors.
Shares of the company are down 17% this year, giving Omega Healthcare Investors an 8.4% dividend yield. Since 2012 the company has increased its annual dividend by 8.7% on average each year.
Over the same period, the company has been able to decrease its payout ratio to 71% this year from 82% in 2012. This means that the company is likely to continue increasing its dividend.
3. Starwood Property Trust (STWD) - Get Report
This REIT invests in real estate primarily in the hospitality sector. The company's stock is up nearly 9% this year, and it yields an attractive 8.7%.
The Fed has hinted that it will raise rates by the end of the year, and this would be a boon for Starwood Property Trust. The company hasn't raised its dividend payout in the past two years, and higher rates should provide Starwood Property Trust the means to increase its yield.
Starwood Property Trust's cash flow from operations has increased at an impressive clip as well, to $612 million last year from $265 million in 2012, a 131% increase. Further, the company's cash from investing is expected to turn positive this year.
These underlying trends provide further evidence that Starwood Property Trust will be able to increase its yield once the Fed raises rates.
---
Double digit yields at bargain prices are the best kind of yields. We've found a genius trader who turned $50,000 into $5 million by using his proprietary trading method. For a limited time, he's guaranteeing you $67,548 per year in profitable trades if you follow his simple step-by-step process. Click here now for details.
This article is commentary by an independent contributor. At the time of publication, the author held no positions in the stocks mentioned.