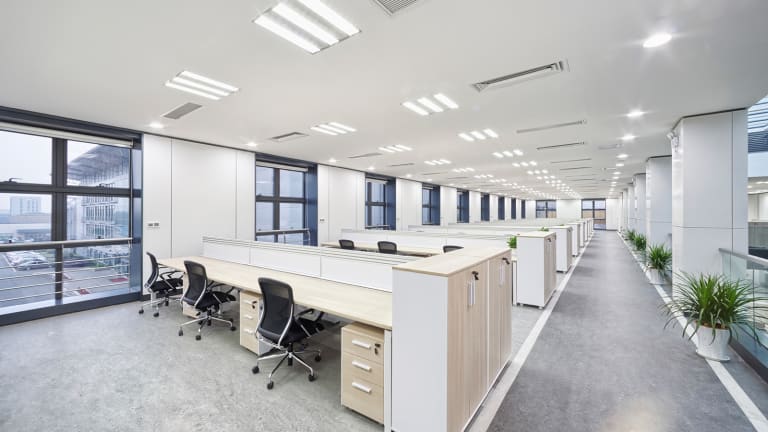 Apple Hospitality Is a REIT With Room to Grow
Apple Hospitality's occupancy rate has remained steady at about 80%, and the hotel industry is likely to benefit from any economic uptick.
David Henry, retired vice chairman, president and CEO of real estate investment trust Kimco Realty and co-founder of Peaceable Street Capital, last month said that the future of the REIT industry "looks very bright."
Henry's remark came even as some REIT observers were expressing concern over the Federal Reserve's decision to raise interest rates. These observers say that the increased cost of borrowing will slow the development and sales of property. There are also concerns about tax reforms that could affect REITs. 
But the rate increase and possible tax changes are unlikely to leave deep wounds. Many REITs hold some of the world's most valuable properties. Moreover, REITs have the ability to thrive in times of economic uncertainty more than other investments.
The recent inclusion of real estate as the eleventh sector to be traded underscored REITs' rising status and increased awareness among investors. Henry said that the industry has benefited from strong management and solid assets. 
"I think there is a number of reasons REIT investments will continue to be strong," said Henry. "The basic case for REITs remains the same: We invest in hard assets, which -- even if inflation comes back -- we want hard assets as an inflation hedge. We are very transparent; you can pick up most REIT annual reports and look at every single property they own. The address is right there. The balance sheets are very conservative; most REITs are leveraged less than 50%."
Henry added: "Getting the generalists in would give all of us a lift on our multiples."
He noted that many REIT dividends are higher than the S&P 500 average.
One hotel REIT in particular is worth a closer look: Apple Hospitality (APLE) - Get Free Report . It is among the world's largest REITs but has plenty of room to grow, and that could be pronounced if the economy improves in the supposedly more business-friendly Donald Trump administration. The hotel industry will benefit from any economic upticks. 
Apple Hospitality's current dividend yield is a robust 6.1%. Apple Hospitality's CEO Justin Knight said recently, "We have more than adequate dividend coverage, and continue to build a cushion through our modified FFO [funds from operations] per share growth, which has been approximately 14% year to date."
In its last quarter, Apple Hospitality missed analysts' estimates for earnings per share, according to Yahoo! Finance. The REIT reported EPS of 7 cents, down 74% year over year and falling short of the average analyst estimate for 25 cents. Still, adjusted earnings before interest, taxes, depreciation and amortization rose nearly 15% year over year while modified funds from operations increased 16%. The REIT's occupancy rate has remained steady for the past year at about 80%. 
This article is commentary by an independent contributor. At the time of publication, the author held no positions in the stocks mentioned.