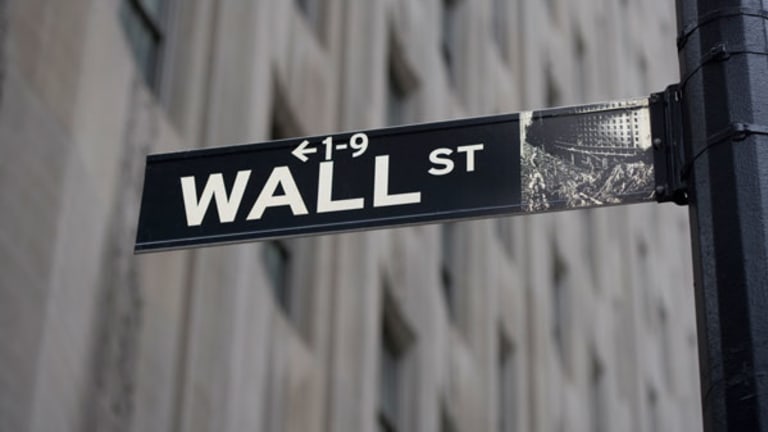 A REIT Opportunity in the Sale/Leaseback Space
This structured financing alternative has evolved into an attractive strategy for many corporations to unlock the value of their real estate assets.
NEW YORK (TheStreet) -- One way that the free-standing landlords (and triple-net REITs) unlock value in real estate is to invest in companies that own properties leased to corporate occupiers. Today we are seeing more and more corporations pursue the sale/leaseback model as a mechanism to earn a higher return on their core business as compared to investing their capital in owned real estate.
In a sale/leaseback transaction, the owner-occupant of a commercial property sells the asset it owns and occupies by executing a long-term lease with a real estate investor. This structured financing alternative has evolved into an attractive strategy for many corporations to unlock the value of their real estate assets.
Over the past several decades, corporations have been increasingly executing sale/leaseback transactions -- usually to better allocate capital, but also in many cases to manage residual real estate risk. This off-balance sheet alternative provides the occupier 100% of the value of the property compared to traditional mortgage financing, which is usually around 65% loan-to-value.
One of the early pioneers of the sale/leaseback structure was New York-based
W.P. Carey
(WPC) - Get W. P. Carey Inc. REIT Report
. The $8.83 billion triple-net REIT recently announced the $110 million acquisition of a 448,898 square-foot facility, now leased to State Farm, in Austin, Texas.
State Farm has been increasingly utilizing the sale/leaseback strategy as a way to decrease its inventory of owned assets and monetizing its balance sheet to take advantage of the low-cost REIT debt and equity. According to SNL Financial, State Farm "owns more than 100 buildings" and State Farm says that "the company may sell and lease back additional locations, as thousands of State Farm employees work in leased locations today."
in my
REITs on the Street
column, triple-net REITs (like W.P. Carey) "represent a stable alternative to the fluctuating stock and bond markets" as most REITs invest in "premier net lease properties with favorable lease terms, strong tenant credit and prime location."
Although the stable REIT sector appears "bond like," Mr. Market has confused the free-standing "brick and mortar" class with bonds,which is precisely why we have seen a large selloff in the sector. Many REITs like
Realty Income
(O) - Get Realty Income Corporation Report
,
National Realty Properties
(NNN) - Get National Retail Properties Report
and
American Realty Capital Properties
(ARCP)
, have seen returns drop by as much as 25% over the last 90 days.
Remember that a decrease in share price means that dividend yields go up. That's especially attractive to know since the triple-net REITs have a long history of steady dividend payments with a solid track record of steady earnings growth. My favorite triple-net REIT -- Realty Income , W.P. Carey and National Retail Properties -- all have extraordinary track records of not only paying dividends every year but also for raising them.
Why buy triple-net REITs Today? First off, I would rather invest in an environment with increasing fundamentals and rising rates, versus decreasing fundamentals and lowering rates. Secondly, over the long term, triple-net REITs have proven to be a good hedge against inflation because of an ability to raise rents in an inflationary environment. Third, triple-net REITs are paying high risk-adjusted dividends today.
As the triple-net REIT industry continues to blossom, many companies are continuing to exploit the sale-leaseback structure as a vehicle to monetize the balance sheet. Today that window of opportunity for sale/leaseback monetization is wide open; however, the threat of rising interest rates could increase the speed at which many corporations pursue REIT deals as a way to lock into attractively low-cost capital.
Last year,
Bloomin' Brands
(BLMN) - Get Bloomin' Brands Inc. Report
, closed a deal with National Retail Properties and
Cole Real Estate Investments
(COLE)
on a 67-store package worth around $192.9 million.
Family Dollar
(FDO)
has also closed on several large portfolios of sale/leaseback deals as a way to monetize the new stores as a source of capital for the company's ongoing fee development program. Last year, the company created a fee development program whereby the dollar chain works with developers to build stores using the company's capital and then leases them back to institutional buyers and REITs.
As the wave of REIT consolidation continues, many listed REITs have tapped into the sale/leaseback model as a way to gain scale quickly.
American Realty Capital Properties
( APRP),
American Realty Capital Trust IV
(ARCTIV)
and
Spirit Realty Capital
(SRC) - Get Spirit Realty Capital Inc. Report
have all exploited the growing asset unlock model. In addition, several private players like Store Capital, Angelo Gordon and United Trust Fund have been active owners in the $2 trillion triple-net sector.
The insatiable demand for income is as strong as ever and that quest for yield has driven down cap rates to record low levels. That strong demand for stable income-producing investments is fueling the sale/leaseback business and many corporations are taking advantage of the beneficial opportunities of cap rate compression and low interest rates.
For REIT 101 Investors: The CAP rate; or capitalization rate, is the relationship of the net operating income (NOI) of the property divided by the sales price or appraised value. So a property with $200K of NOI that sold for $2 million, sold at a 10 CAP ($200K divided by $2 million).
The fundamental environment for REITs today -- from occupancy to rental rates -- is very sound and when interest rates do begin to rise, the REITs with the best fundamentals will be in a better position to capture the enhanced value creation. For income investors, the biggest, and perhaps the most important, element to consider is the sustainability of dividends. Ben Graham summed up the repeatable dividend model in his famous book,
The Intelligent Investor
:
"One of the most persuasive tests of high-quality is an uninterrupted record of dividend payments going back over many years. We think that a record of continuous dividend payments for the last 20 years or ore is an important plus factor in the company's quality rating."
Triple-net REITs are valuable components to an Intelligent REIT portfolio.
.
Brad Thomas is a contributor for The Street and a leading expert in REIT Investing. He will be speaking at the
Interface Net Lease Conference on September 12
at the New York City Bar Association in New York City.
At the time of publication, Thomas was long O.
Follow @swan_investor
This article is commentary by an independent contributor, separate from TheStreet's regular news coverage.
This article is intended to provide information to interested parties. As I have no knowledge of individual investor circumstances, goals, and/or portfolio concentration or diversification, readers are expected to complete their own due diligence before purchasing any stocks mentioned or recommended.