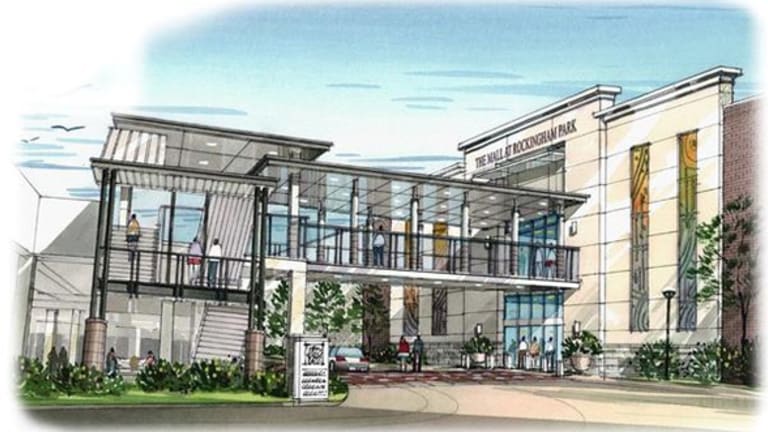 The big question on the minds of investors and economists right now is whether -- and when -- the Federal Reserve will increase interest rates again. Consistently low interest rates since the financial crisis have juiced returns for real estate investment trusts, otherwise known as REITs.
REITs have benefited from historically low interest rates because they reduce the cost of capital to invest in new properties. But if the Fed raise rates this year, it could negatively affect REITs by raising the cost of debt. REITs typically have high levels of debt on their balance sheets, which they use to finance purchases of new properties. This is critical to generating growth.
The good news is that there are many strong, well-run REITs that will be fine, even if rates do rise from here. We'll look at four high-quality REITs that likely will continue to grow even if rates do rise. These aren't your typical REITs. They are some of the strongest and largest REITs around.
Two of the REITs we'll examine provide real estate solutions for the health care industry. An aging population creates favorable tailwinds for this industry. Of these two, one is a Dividend Aristocrat, which means it has increased its dividend payments every year for at least 25 years. You can see all 50 Dividend Aristocrats here.
Another high-quality REIT we'll look at has paid monthly dividends every month since it went public. It is one of the most shareholder-friendly businesses around. You can see the best monthly dividend stocks here.
The first REIT analyzed in this article also stands out; it is the largest publicly traded REIT in the U.S.
1. Simon Property Group (SPG) - Get Simon Property Group, Inc. Report
Simon Property Grouphas a high-quality portfolio and is likely to generate growth and high dividends, despite the possibility of higher interest rates. 
Simon Property has the financial strength to withstand higher interest rates, as it is the largest publicly traded REIT, with retail properties across North America, Europe and Asia.
The company was founded in 1993. Today, Simon Property Group has a market cap of $68.18 billion. Simon Property Group has 230 properties that together account for 191.4 million square feet of space. The company's properties are typically large malls and premium shopping centers.
Simon Property Group's focus on high-end retail space is working well. Last year, this REIT's funds from operation rose 10% to $3.57 billion. Funds from operation, or FFO, is a non-GAAP metric commonly used to analyze the cash flow generated by REITs.
Success is nothing new for Simon Property Group. The stock has generated total returns of 14.3% a year from 2006 through 2015. For comparison, the S&P 500 index has averaged total returns of 7.0% a year over the same period.
Simon Property Group is off to a great start to 2016 as well. FFO rose 9% last quarter, after excluding a one-time investment gain in the same quarter last year. The company also raised its full-year guidance, and now expects 10% growth in FFO for the full year.
Simon Property Group has a 3.1% dividend yield and recently raised its dividend by 6.5%. The company has traded at a price-to-FFO ratio of between 18 and 19 over the last several years. It is currently trading at about 20 times expected full-year FFO. The company is likely trading around the higher end of fair value at current prices.
2. Welltower (HCN)
Welltower has performed extremely well for its shareholders in recent years. In fact, over the past decade, the stock has doubled its investors' money, including reinvested dividends. This comes out to a roughly 7.2% compound annual return, which is an impressive performance, given the last 10 years included the Great Recession.
Even better, Welltower is likely to continue rewarding shareholders with strong gains over the next decade, because it stands to benefit from a fundamental tailwind: the aging population.
Based on a Gallup survey conducted last year, baby boomers make up roughly 33% of the adult population in the U.S., and these people will be entering retirement very soon. As the baby boomer population ages, demand for health care properties should rise.
Welltower also has a significant international footprint. Its 1,400 combined senior housing, outpatient, and post-acute facilities are spread across the U.S., Canada and the U.K.
Welltower has a high-quality tenant portfolio. Occupancy stood at 85% last year, and the company generates more than enough cash flow to withstand higher interest rates. FFO per share increased 6% last year to $4.38.
What's more, its debt payments going forward are modest. Welltower's debt payments total $854 million in 2016, $825 million in 2017, and $921 million in 2018. This does not seem to pose a problem, as Welltower generated $1.3 billion in funds available for distribution last year alone.
It is off to a solid start this year; FFO increased 6% last quarter, and the company expects 3%-5% FFO growth in 2016. As a result, Welltower's 4.6% dividend looks secure.
3. HCP (HCP) - Get HCP, Inc. Report
Like Welltower, HCP invests in health care properties, which include senior housing, skilled nursing, life science facilities, medical offices and hospitals.
HCP has a long track record of delivering strong returns to shareholders. According to the company, through June 30, 2016, HCP generated a 14.5% compound annual return for its investors, including reinvested dividends, since inception in 1985.
HCP is a Dividend Aristocrat, having raised its dividend each year for the past 31 years. HCP has maintained such an impressive streak of regular dividend growth because of its strong asset base, which generates significant cash flow.
HCP has been exposed to higher scrutiny over the past year, however, because of an ongoing Department of Justice investigation into HCP's largest tenant, ManorCare, which has been charged with making Medicare claims for services that should have not been paid.
This has weighed on HCP's valuation, as investors are worried about the financial impact of the investigation. The good news is that HCP has prepared for this: It sold 50 ManorCare properties for $350 million last year. HCP also plans to spin off the rest of its ManorCare properties into a separately traded company, giving investors the final call whether they want to continue owning the company.
Spinning off the ManorCare properties will allow HCP to strengthen its asset base. Going forward, the company plans to focus on private-pay facilities. In addition, HCP likely will achieve more attractive terms when it attempts to acquire new properties, which could accelerate its growth.
Even with ManorCare's issues last year, HCP still earned $3.16 per share of adjusted FFO, which was a 4% year-over-year increase. That was more than enough cash flow to sustain the dividend.
HCP currently provides a hefty 6.0% dividend yield, which is far greater than the S&P 500 average yield of 2.1%.
4. Realty Income (O) - Get Realty Income Corporation Report
Realty Income is about as rock-solid as it gets when it comes to the REITs. That is because Realty Income has a very long history of consistent dividends, and it pays its dividend each month. It has actually labeled itself "The Monthly Dividend Company."
The reason for Realty Income's successful history is its diversified portfolio and property acquisitions over time. Realty Income owns and leases real estate to a variety of retail industry groups, including drug stores, health and fitness centers, theaters and restaurants.
It has a diversified tenant base, with more than 4,600 properties spread across 246 commercial tenants, in 49 U.S. states and Puerto Rico. No individual tenant makes up more than 6.8% of total revenue. Realty Income offers "net lease agreements", which means that the tenant covers expenses such as taxes, maintenance and insurance, in addition to paying rent each month.
Realty Income's adjusted FFO per share increased 6.6% last year, thanks to 9.6% revenue growth.
Realty Income has a very high-quality portfolio. Occupancy was more than 98% last year, and its leases have an average duration of 10 years.
This strategy has paid off very well. Realty Income has paid 553 consecutive monthly dividends, stretching back more than 46 years. Moreover, it has delivered 75 consecutive quarterly dividend increases. The company has cumulatively paid $4.9 billion to investors since 1969.
The results speak for themselves. Since Realty Income's 1994 initial public offering, it has generated 18% returns compounded annually, virtually twice the rate of return of the S&P 500 index in the same period.
Realty Income has a 3.7% current dividend yield.
This article is commentary by an independent contributor. At the time of publication, the author held no positions in the stocks mentioned.