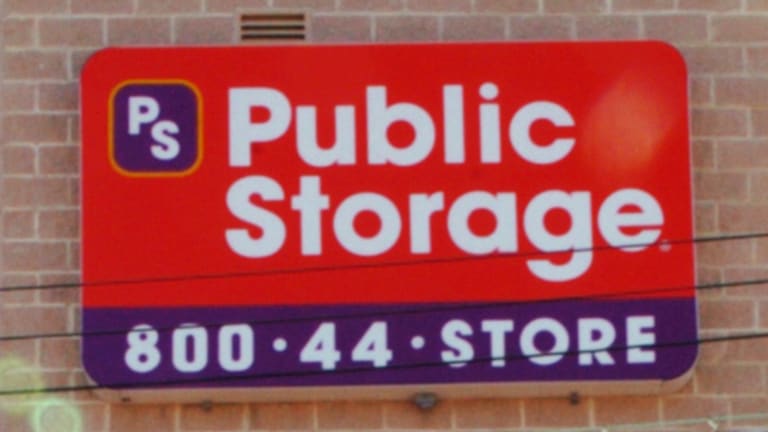 4 High-Dividend REITs That Will Thrive Even After the Fed Raises Rates
Investors are punishing REITs ahead of the Federal Reserve's expected rate hike in December. But these four well-positioned REITs should not only survive but also grow amid higher rates.
Ever since the Federal Reserve intimated that it would finally raise interest rates after seven years of near-zero levels, real estate investment trusts (REITs) have taken it on the chin. TheVanguard REIT Index ETF (VNQ) - Get Report is now down 3.4% year to date.
Many investors think that REITs are destined to follow bonds down when rates trend up, but they're mistakenly painting all REITs with the same brush. Below, I pinpoint four REITs with very high yields and strong records of dividend growth. They also dominate distinctive niches and as such, boast inherent strengths that should help them weather anything Janet Yellen & Co. come up with in December.
REITs are required by law to maintain dividend payout ratios of at least 90%, making them a favorite income-generating tactic for investors, especially those with an eye toward retirement. The key is to find the right REIT.
Amid an imminent rate hike, two textbook reasons are compelling investors to shun REITs. First, loan costs will rise, making real estate acquisitions more costly. Second, the risk-reward ratio of REITs becomes less attractive in comparison to other income investments.
To be sure, inexpensive money has been good to REITs. However, in today's dis-inflationary environment, rates are unlikely to rise very fast or far -- and the Fed has even acknowledged as much.
What's more, history shows that REITs can in fact do well during rising rates. For example, from the fourth quarter of 2003 to the fourth quarter of 2006, a period when the Fed dramatically boosted rates, REIT total performance was up nearly 100%.
Let's take a look at our "fab four" REITs:
data by
Equity One (EQY)
Equity One operates quality strip malls and shopping centers. Equity One's roughly 200 properties largely consist of the most economically durable shopping centers -- i.e., those anchored by supermarkets, drug stores, or discount retail store chains.
This REIT is in the best position to benefit as economic recovery continues and consumers start spending again.
Dividend yield: 3.34%.
data by
Public Storage (PSA) - Get Report
Public Storage owns those ubiquitous, bright orange self-storage warehouses. As the numbers of Americans selling their homes and storing their belongings skyrockets, Public Storage is the best way to leverage this trend.
This REIT has an ownership interest in 2,200 U.S.-based self-storage facilities and 160 European storage facilities.
Dividend yield: 2.94%.
data by
Realty Income (O) - Get Report
Realty Income holds over 4,300 properties owned under long-term lease agreements with regional and national retail chains and other commercial enterprises. Realty Income, one of the largest and best-managed REITs, has consistently boosted dividends since going public in 1994.
Over the last 5 and 10 years, dividend growth has averaged around 5%-to-6% and this REIT is on a path to become an S&P Dividend Aristocrat at the beginning of 2020.
Dividend yield: 4.72%
data by
Weingarten Realty Investors (WRI) - Get Report
Weingarten Realty Investors develops shopping centers, primarily in the South and Southwest, which it subsequently leases to commercial tenants. It currently owns or operates 232 shopping center properties in 20 states.
In an effort to diversify its revenues, the company has been wisely sloughing off poorly performing and non-core properties and purchasing higher potential properties in California and on the East Coast.
Dividend yield: 4.16%
Have you saved enough for your retirement? Worried that you'll outlive your money? To see if you're making the right investment moves for a secure future, download our free report: The Ultimate Retirement Guide.
John Persinos is editorial manager and investment analyst at Investing Daily. At the time of publication, the author held no positions in the stocks mentioned.