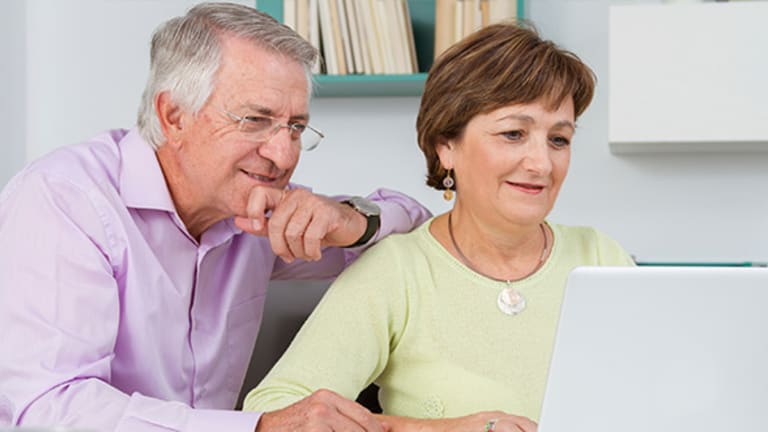 3 High-Yield Dividend REITs Retirees Can Buy Today
Real estate investment trusts must pay out 90% or more of their income as dividends. Here are three high-quality -- and high-yielding -- REITs with long dividend histories.
Real estate investment trusts can make excellent retirement investments, if you invest in the strongest REITs at fair or better prices. That's because REITs match the needs of retired investors: current income andinflation-adjusted (or better) growth.
REITs are legally required to pay out 90% or more of their income to investors. Nothing aligns shareholder interests and management interests like sharing income.
Today we'll look at three REITs that are high-quality businesses. The lowest yielding of them still has a dividend yield of 3.8%! All three have paid increasing dividends for years, and one has paid increasing dividends for more than 25 consecutive years, making it one of just 50 Dividend Aristocrats.
1. Welltower (HCN)
Welltower, formerly known as Health Care REIT, owns and operates health care-related properties such as senior housing, outpatient facilities and post-acute communities in the U.S., Canada and the U.K.
The company generates steady earnings, which it uses to acquire new properties and pay a hefty 4.6% dividend.
Rather than focus on earnings per share according to generally accepted accounting principles, the traditional metric used by analysts to value stocks, investors should steer their research toward a different figure when evaluating REITs. REITs usually report their results in terms of funds from operation, or FFO, which is a non-GAAP equivalent measure to earnings per share. Focusing on FFO provides a more accurate picture of a REIT's fundamentals.
On this basis, Welltower is in great shape. FFO grew 8% last quarter to $1.12 per share, which set a record for the company. For the full year, the company expects 5%-6% FFO growth versus the previous year.
It also has a strong tenant portfolio. Welltower enjoys occupancy rates of 85% or higher across its portfolio.
The reason why Welltower, as well as the next REIT on this list, are attractive investments is because they are positioned very well to benefit from a structural tailwind for many years: the aging U.S. population.
According to a Gallup study conducted last year, the baby boomer generation alone constitutes about one-third of the U.S. adult population. There are millions of people entering retirement every year, and as the general population ages, it will result in much higher demand for health care.
For that reason, demographics heavily favor health care REITs.
2. HCP (HCP) - Get Free Report
HCP is in the same industry as Welltower. It owns and operates health care-related properties, and as such, has as much to gain from the aging population.
In the past year, HCP has been under pressure from a Department of Justice investigation. Last year, ManorCare was charged with submitting false Medicare claims for services that, according to the Department of Justice, should not have been reimbursed.
It is likely HCP will face a fairly significant financial penalty resulting from this. In the first quarter, the company took an impairment charge of more than $800 million, which clearly spooked investors. All of this has weighed on HCP's stock. The shares are down 13% in the past year.
But the selloff could simply be a good buying opportunity: HCP stock now yields 6.5%, which is significantly larger than the average yield in the S&P 500 and HCP's closest competitor, Welltower.
Investors are worried about the effect the ManorCare investigation will have on HCP's cash flow, which could impact its dividend. ManorCare is HCP's largest tenant.
Fortunately, HCP has taken steps to diversify away from ManorCare and strengthen its tenant portfolio.
Last year, HCP sold 50 HCR ManorCare nonstrategic assets with expected proceeds of $350 million. HCP also entered into an $847 million acquisition with Brookdale Senior Living, a provider of private-pay senior housing, to reduce its reliance on ManorCare.
Despite its difficult situation, HCP still generates enough cash flow to pay its dividend. Even in 2015, which was a very difficult year for the company, HCP still generated adjusted funds from operation (or FFO) of $3.16 per share. That was 4% growth from the previous year, and is more than enough to cover its $2.30 per share dividend. HCP's dividend payments will likely keep rising.
HCP has a long history of consistent dividend growth, which is a testament to the strength of its underlying business. It is a Dividend Aristocrat, having raised its shareholder payout for the last 31 years in a row. HCP raised its dividend by 2% in February, and it happens to be the only REIT on the Dividend Aristocrat list.
3. Realty Income (O) - Get Free Report
Realty Income operates in the retail industry. A unique aspect of Realty Income's business model is that it engages in "net" leases, meaning the tenant is responsible not just for paying rent every month, but also for covering the major operating expenses such as taxes, maintenance and insurance.
It has a highly diversified portfolio: No single tenant represents more than 7% of total rent. Realty Income has more than 4,600 properties in its portfolio, spread across more than 240 commercial tenants in 47 different industries.
Realty Income's net-net business model results in a very steady stream of cash flow and growth each year. Last year, Realty Income grew revenue by 9% to $1.02 billion. Realty Income said that FFO per share in 2015 increased 7% to $2.77, vs. $2.58 the previous year.
Realty Income maintains excellent portfolio metrics. Last quarter, portfolio occupancy was 97%. The company has a weighted average remaining lease term of approximately 10 years. And, it enjoys pricing power. The same-store rents on 4,112 properties under lease increased 1.3% last quarter.
Realty uses some of its earnings to pay a 3.8% dividend yield. While that is a lower yield than the other two REITs, Realty Income makes up for this with monthly dividend payments and high dividend growth.
Realty Income is one of the most popular dividend stocks in the entire market. It calls itself "The Monthly Dividend Company" because it pays its dividend each month, unlike most companies' quarterly distributions. Monthly dividend payments allow Realty Income investors to compound their wealth even faster.
And, it has raised its dividend regularly for a very long time. Realty Income has made 550 consecutive monthly dividend payments, and has raised its monthly dividend 85 times since its initial public offering in 2004. Its efforts have greatly enriched shareholders: Realty Income has paid more than $3.9 billion in dividends to investors over the past 47 years.
This article is commentary by an independent contributor. At the time of publication, the author held no positions in securities mentioned.