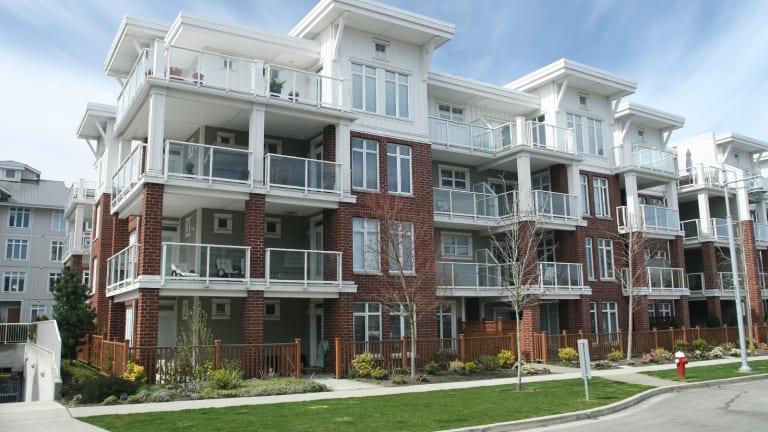 3 High-Quality REITs to Buy Right Now
REITs have taken a quick hit, with many high-quality names down 10% or more from just a few weeks ago. Here are three to consider buying.
The fourth quarter has been anything but smooth sailing. After most major U.S. stock market indices came into the quarter at or near the highs, they've been assaulted by volatility as their prices were hammered.
After putting in a low on Christmas Eve, the S&P 500 has been working on putting in a bottom. However, it still fell almost 15% for the quarter. That's a tough pill for bulls to swallow and has set up an interesting start to 2019.
However, there have been some areas where investors have been able to park their money and protect themselves from some of the downside. While the iShares U.S. Real Estate ETF (IYR) - Get Free Report held up better than the overall market -- down "just" 5.75% last quarter -- some individual and high-quality plays did a bit better.
So should investors take a closer look at this group as 2019 kicks off? They're at least worthy of consideration.
Realty Income
Known as "The Monthly Dividend Company," Realty Income (O) - Get Free Report has built up a loyal shareholder base over the years. I guess that's what happens, though, when a company's stock has a compound annual return of 15.9% since its NYSE listing in 1994, has paid a dividend for 581 consecutive months (more than 48 years), and has raised its dividend 85 quarters in a row (more than 21 years).
Yeah, that's impressive, and it's why O stock is considered a staple in the REIT space.
All that said, past performance is not indicative of future results. Therefore, while we can keep tabs on Realty Income, we should not use its past achievements as the only catalysts when deciding on whether to buy the stock.
Thankfully, the company is still well-run and management continues to do an excellent job. But what do the charts look like?
Realty has been on fire, rising more than 11% so far this quarter, and easily outperforming the S&P 500. Shares currently yield 4.2% and are down a quick 7.5% from this month's highs. However, the stock continues to respect uptrend support (black line), as well as the 100-day moving average.
So long as that remains the case, there's little reason to bet against this best-of-breed in 2019.
Ventas
Known for its place among the healthcare field, this well-run REIT has cemented its place in the real estate business. With a steadily aging U.S. population, the one industry that can withstand the fluctuations of the economy and stock market is healthcare. Thanks to this consistency, as well as its 5.5% dividend yield, Ventas (VTR) - Get Free Report remains an attractive REIT option for many investors. Its tough balance sheet is also an attractive gem within the space.
With Ventas stock unable to push through $65, investors have quickly seen the share price retreat. Now down over 12.5% from those highs, is now the time to step in?
We saw similar price action in September -- a rally to the highs and an ~11% decline before recovering higher -- so we could see a familiar reaction now. The question is, where does support come into play?
The 50-day is clearly acting as resistance right now, which puts the recent lows near $57 back on the table. I would expect this level to fail and for VTR to retest uptrend support (blue line). Should it fail, look for support from the 200-day.
Digital Realty
While Realty Income and Ventas yield a bit more, Digital Realty (DLR) - Get Free Report comes in at 3.9%, while its underlying business is far from unattractive.
This datacenter REIT is riding the coattails of strong cloud-computing investments from major companies like Microsoft (MSFT) - Get Free Report , Alphabet (GOOGL) - Get Free Report , Amazon (AMZN) - Get Free Report , and Salesforce (CRM) - Get Free Report , among many others. Incidentally, the Action Alerts PLUS portfolio has a position in each one of these names. Even during the fourth-quarter swoon, when many of these companies were punished with the overall market, these stocks reported fantastic results.
This highlights the continued strength in cloud-computing and paints a positive picture for the industry overall. That bodes well for names like DLR, which has been under pressure this quarter as well. Want to be alerted before Jim Cramer buys or sells MSFT, GOOGL, AMZN or CRM? Learn more now.
Ideally, investors will see the $102 level hold up as support for DLR. Should it fail, it opens the door to the February/March lows of 2018, down near $94. Less than a month ago, the stock was trading for more than $116 per share, so this 10% decline has been swift. Should it begin to repair high, we need to see Digital Realty climb back above downtrend resistance (purple line) above $106.
This article is commentary by an independent contributor. At the time of publication, the author had no positions in the stocks mentioned.