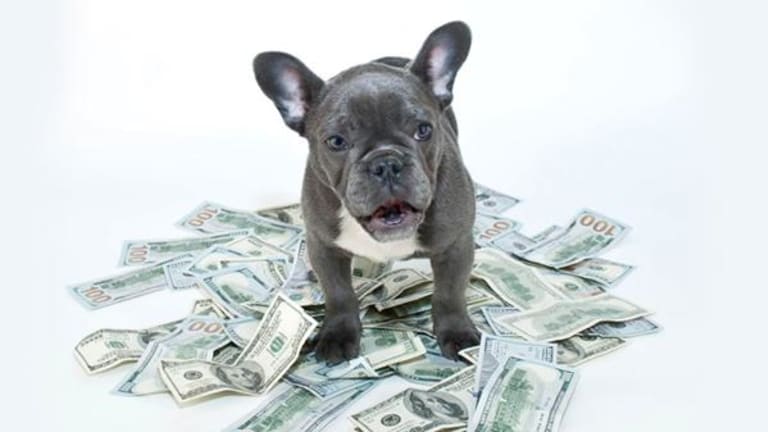 2 Dependable REITs With Great Dividends
These stocks have a long track record of consistent monthly dividends.
Some investors looking for regular income have been collecting steady paychecks every single month from stocks that pay dividends on this more frequent basis. If these investors reinvest their dividends immediately using a Dividend Reinvestment Plan (DRIP), they'll do better -- all else being equal -- than if they'd invested in stocks that pay quarterly dividends.
As the name suggests, a DRIP reinvests dividends immediately back into the stock, which avoids commission charges for buying new shares. Income that is compounded more frequently (monthly rather than quarterly) will increase the total amount of income received. It amounts to a time-proven way to steadily build wealth.
When looking for an income stock to buy, one should consider only companies that offer consistent profits, stable growth, sustainable dividends and a comfortable debt position.
The $15.30 billion Realty Income (O) is a real estate investment trust (REIT) that owns more than 4,700 properties in the U.S. and Puerto Rico. Publicly traded on the New York Stock Exchangesince 1994, this member of the S&P 500 index has a proven track record.
Since its inception, Realty Income has paid 558 consecutive monthly dividends. Shareholders have received a compounded average annual dividend growth rate of approximately 4.7% since its listing in 1994.
Currently, the company distributes an annual dividend of $2.52, or 21 cents per month on each share. The company has consistently grown its top line from $236 million in 2006 to $1.08 billion in 2016 and has almost tripled profits over the last 10 years.
Operating cash flows have also risen steadily over the last 10 years, from $87 million in 2006 to just under $800 million in 2016. Its debt-to-equity ratio, a key measure of indebtedness, is at 0.8 compared to the industry average of 1.7. These rock-solid financials indicate that the company will be able to sustain its dividend well into the future.
The $1.8 billion Stag Industrial (STAG) is a Boston-based REIT focused on the acquisition and operation of single-tenant industrial properties in the U.S. The company owns 241 buildings with about 50 million rentable square feet.
The stock, which offers a dividend yield of 5.8%, has increased its dividend each year for six years. The company's compounded annual dividend growth since its initial public offering is about 6%.
Stag Industrial -- a relatively young company compared with Realty Income -- has been able to increase revenue from $31.3 million in 2008 to $242.6 million last year.
With 96.4% of its properties being occupied as of the third quarter 2016, the company has a sustainable dividend that is likely to continue growing.
---
As we've just explained, these two REITs are excellent income opportunities. If you're looking for other income opportunities, we've found a genius trader who turned $50,000 into $5 million by using his proprietary trading method. For a limited time, he's guaranteeing you $67,548 per year in profitable trades if you follow his simple step-by-step process. Click here now for details.
The author is an independent contributor who at the time of publication owned none of the stocks mentioned.