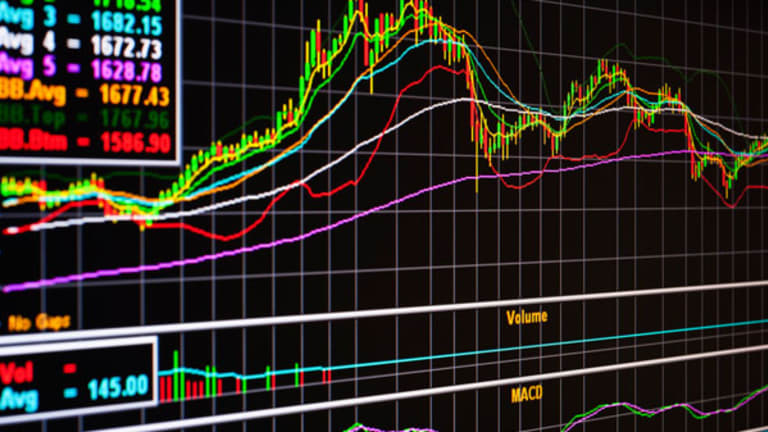 REIT Short-Squeeze Opportunities in 2011
These heavily shorted REIT stocks could surge higher on any positive catalyst.
BALTIMORE (Stockpickr) -- Real estate investment trusts (REITs) have come full circle in the past few years. These publicly traded companies were once one of the most popular ways to gain entry to the red-hot real estate market -- and the most accessible by far. Then, as the real estate bubble burst, solvency fears sent investors running to hit the "sell" button.
But while we're still far from the REIT-hungry environment of the mid-2000s, things are starting to turn around, and REIT investors who held out could soon see major recoveries in their portfolios.
While REITs do offer exposure to real estate, thinking of these trusts as "real estate mutual funds" is a bit off. Instead, these trusts are income-generation instruments that leverage their property portfolios to generate massive dividends for shareholders. And in 2011, REITs are in better financial shape than ever before.
Related:
5 Stocks With Big Insider Selling
Of course, that hasn't stopped short-sellers from piling on against them, and these firms offer a phenomenal opportunity for a short-squeeze right now.
A short squeeze is the buying frenzy that ensues when a heavily shorted stock starts to look attractive again to investors, causing share price to skyrocket. One of the best indicators of just how high a short-squeezed stock could go is the short interest ratio, which estimates the number of days it would take for short-sellers to cover their positions. The higher the short ratio, the higher the potential profits when the shorts get squeezed.
Naturally, these three plays aren't without their blemishes -- there's a reason that these stocks are being heavily shorted. But for investors looking for exposure to a speculative play with a beefier risk/reward tradeoff, these could be powerful upside plays for the coming year.
With that, here's a look at
REITs with short-squeeze potential in 2011
.
Although commercial real estate continues to languish in the current environment,
Boston Properties
(BXP) - Get Boston Properties, Inc. Report
hasn't been hit by the crunch has hard as other landlords have. That's because this firm focuses on four high-demand markets: Manhattan, Washington D.C., Boston and San Francisco. Regardless, Boston Properties' short ratio currently sits at 11.6, which suggests that it would take short sellers more than two weeks to close their positions at current volume levels.
BXP's decision to focus its efforts on high-cost business districts in those cities has meant that occupancy has remained high -- and it's meant that the value of the REIT's properties has held up better than most others. Like most similar trusts, Boston Properties engages in long-term triple-net leases, agreements that leave tax and maintenance costs on tenants. That leaves BXP with consistent, easy-to-forecast revenues.
At present, Boston Properties benefits from one of the most attractive balance sheets in the industry, with more than $2 million in liquidity and enviable cash generation abilities. While the trust's dividend currently only rings in with a yield of 2.2%, that fundamental prowess could point to a hike in the future.
Hotel REIT
Host Hotels & Resorts
(HST) - Get Host Hotels & Resorts, Inc. (HST) Report
was formed as a result of
Marriott's
(MAR) - Get Marriott International, Inc. (MAR) Report
decision to split its business into two distinct companies -- a hotel management firm and a hotel owner. Today, the $12 billion trust lays claim to 110 luxury hotels containing around 61,000 rooms. Currently, the firm's short ratio rings in at 10.
As with BXP, location is a key reason for this REIT's popularity. The trust's hotels are primarily located in urban centers and resort areas, where the soft travel industry still sees relatively strong demand. At the same time, the luxury hotel business has been enjoying a broad resurgence as consumers take advantage of bargain rates and make up for missed travel time at the height of the recession. That's a trend that directly benefits Host Hotels.
From a financial perspective, Host is one of the best-positioned trusts out there. The REIT has limited debt, and significant cash -- attributes that the company has wisely used to purchase new properties at distressed prices. Although there are still headwinds in the hotel industry, expect this REIT to come out on top in the long-term.
As of the most recent reporting period, Host was one of the top holdings of
Ken Heebner at Capital Growth Management
.
Another commercial property REIT to watch is
Digital Realty Trust
(DLR) - Get Digital Realty Trust, Inc. Report
, a $4.9 billion firm that's seen a double-digit rally in the last month. Like the other two issues we've looked at, DLR is surgical in selecting locations for its property portfolio, focusing on areas where demand remains strong. But this firm has another feather in its cap.
DLR focuses on datacenter and Internet gateway facilities, a very specific niche that makes the value and need for the firm's properties all the more enticing to potential tenants. That's due in large part to the fact that data storage and throughput needs have continued to climb despite the recession -- and big DLR clients such as
AT&T
are clamoring to increase their capacities. With companies ready to spend cash on IT expenditures once again, this REIT should be a major player.
And with a nearly 4% dividend yield, this trust is continuing to get investor attention. A short interest ratio of 11.8 means that Digital Realty Trust could have short squeeze potential as well in 2011.
Digital Realty was one of
Goldman's 10 best stock picks for 2011
.
To see this week's trades in action, check out the
REIT Short Squeezes 2011 portfolio
on Stockpickr.
-- Written by Jonas Elmerraji in Baltimore.
RELATED LINKS:
>>3 Dolls of the Dow Stocks for 2011
Follow Stockpickr on
and become a fan on
Facebook.
At the time of publication, author had no positions in stocks mentioned.
Jonas Elmerraji is the editor and portfolio manager of the Rhino Stock Report, a free investment advisory that returned 15% in 2008. He is a contributor to numerous financial outlets, including Forbes and Investopedia, and has been featured in Investor's Business Daily, in Consumer's Digest and on MSNBC.com.