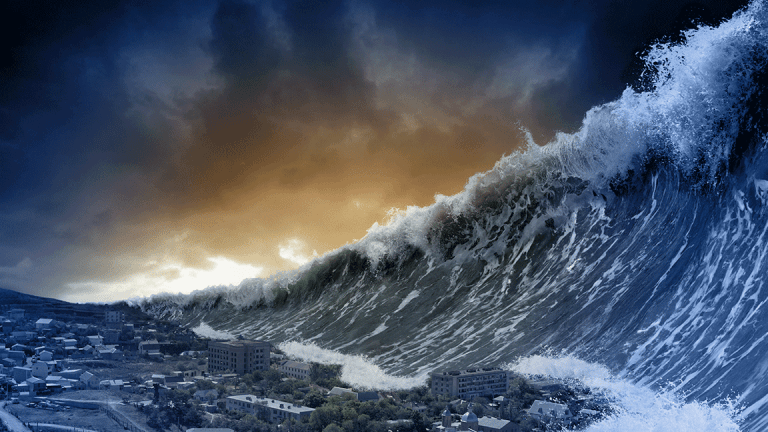 Congress May Have Just Set in Motion a Huge Banking Industry Merger Wave
Investors may want to back up the truck on their favorite regional bank stocks in light of the government's new legislation.
It could be time to cash out on some Amazon.com Inc.  (AMZN) and plow the winnings into several regional and community bank stocks. 
In one last step, the House of Representatives voted 258-159 on Tuesday, May 22, in support of a Senate-derived bill aimed at peeling back regulations for scores of community and regional banks. If President Donald Trump signs the legislation before Memorial Day, as expected, the threshold at which banks are seen as "too big to fail" will increase to $250 billion from $50 billion.
Top names that caught a bid higher soon after the news included Regions Financial Corp.  (RF) , Synovus Financial Corp.  (SNV) , BB&T Corp.  (BBT) and SunTrust  Banks Inc.  (STI) . Shares of each pulled back Wednesday as part of a broader market selloff. 
The decision by legislators could set off a wave of consolidation among community and regional banks. "The merger wave is well underway, and it should accelerate in the next few quarters," veteran banking analyst Dick Bove of Hilton Capital Management told TheStreet. Bove isn't alone with his viewpoint. 
"Consolidation is going to occur in financials, that will be hot," long-time Stifel Financial Group CEO Ron Kruszewski told TheStreet in April (watch below). "You have not seen the creation of a $50 billion [financial] organization since that occurred [$50 billion threshold for SIFIs as part of Dodd-Frank], so that will change."
In fact, the deal-making has already kicked off. Fifth Third Bancorp (FITB) , a bank with $142 billion in assets, said Monday that it agreed to acquire MB Financial Inc. (MBFI) . The purchase, pointed out TheStreet's sister publication The Deal, will add about $20 billion in assets to Fifth Third. 
According to data compiled by Bove, there have only been 103 acquisitions made by the biggest 53 banks dating back to 2010. Most of the purchases have been done by smaller regional players such as Pinnacle Financial Partners Inc.  (PNFP) (10 deals), Wintrust Financial Corp.  (WTFC) (12) and Glacier Financial Inc.  (GBCI) (9). Owing to the regulatory hurdles put in place by Dodd-Frank, there have been no acquisitions made since 2010 by the who's who of Wall Street such as Bank of America Corp.  (BAC) , JPMorgan Chase & Co  (JPM) , State Street Corp.  (STT) , Goldman Sachs Group Inc.  (GS) and Citigroup Inc.  (C) .
Banks that have managed to carve out deals have been rewarded for their efforts. All of the companies that have made at least one acquisition since 2010 have seen their shares rise an average 23% from 2012 to 2017, according to Bove's data. 
Amazon, JPMorgan, Goldman Sachs and Citigroup are holdings in Jim Cramer's Action Alerts PLUS.