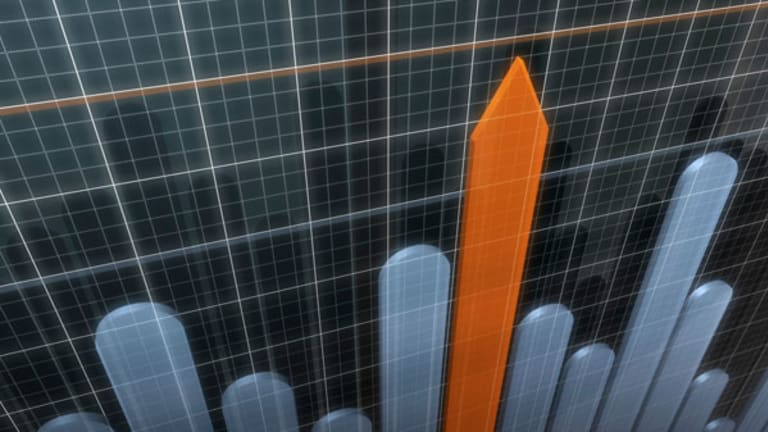 Red Hat Aims Its Cloud at Bigger Rival VMware
As aggressive as Red Hat is, this is a fight that will go on for years.
BOSTON (TheStreet) -- Red Hat (RHT) - Get Red Hat, Inc. Report has decided its place in the cloud computing sunlight depends on taking on VMware (VMW) - Get VMware, Inc. Class A Report.
VMware has the early lead. Companies that have created "virtual" servers to save on data center hardware have been using its vSphere for years. The software has evolved into a full cloud operating system. Many store their data mountains inside EMC data server devices --
EMC
(EMC)
owns 80% of the company. VMware's vCloud lets companies move virtualized workspaces into the public cloud.
The trouble is these are closed-source, proprietary products. Customers that commit to VMware are locked in just as securely as if they'd bought Microsoft Windows.
Or so goes the Red Hat argument.
At its Red Hat Summit in Boston this week, the company took direct aim at VMware with what it calls
. This combines Red Hat Enterprise Linux, virtualization and CloudForms cloud management for $500 per cloud instance. VMware charges $502/instance for virtualization alone.
Red Hat is also taking aim at VMware parent EMC's network storage business with
, also announced at the summit. RHSS is based on Gluster, an open source project acquired last year. Its aim is to let companies build cloud storage from commodity hardware rather than specialized servers.
Ranga Rangachari, vice president and general manager for storage, said RHSS can cut the cost of storing a gigabyte of cloud data from $1.10 to 29 cents "with better performance" because storage is integrated into the cloud rather than sitting on a separate device.
The full Platform as a Service (PaaS) offering, called OpenShift, is designed to ride on a cloud infrastructure, and Red Hat recently committed to OpenStack, first sponsored by
Rackspace
(RAX)
, for its Infrastructure as a Service (IaaS) offering. That's one difference between being proprietary and being open source -- community momentum can drive your decisions.
But another difference is that you're commercializing software that people can also get free. Red Hat's flagship Red Hat Enterprise Linux product is based on Fedora, a free Linux. And Red Hat Network Storage is based on Gluster, an open source project acquired just last year.
Bryan Che, who is managing the cloud rollout, derides VMware's success as "VM Sprawl" and says the "open hybrid cloud" approach avoids locking in companies to a single vendor, even Red Hat. "You can pay one price per guest, and not worry about whether you're in the public or private cloud," he said.
Maybe. Cloud is so new that customers will see lock-in everywhere they turn. The Application Program Interface used by
Amazon.com
(AMZN) - Get Amazon.com, Inc. Report
is proprietary.
Google's
(GOOG) - Get Alphabet Inc. Class C Report
App Engine also limits how and where applications can run.
At the same time, all cloud vendors are making a bow to open source. Amazon allows Eucalyptus, an open source vendor, to access its API. VMware has made its Cloud Foundry PaaS offering open source. Even
Microsoft
(MSFT) - Get Microsoft Corporation Report
has accepted the use of Linux and contributed to many open source projects.
Red Hat hopes that by being more open source than thou, it can slowly carve out a niche in the cloud as it carved out a niche in the data center with Red Hat Enterprise Linux a decade ago. While all cloud stocks are under pressure, with Red Hat down 14% from its May peak, and its most recent forecasts disappointed Wall Street, the key point is that this is a long game, a market battle that will play out through the rest of the decade.
But the game is finally afoot.
Disclosure: I am long GOOG, AMZN and MSFT.