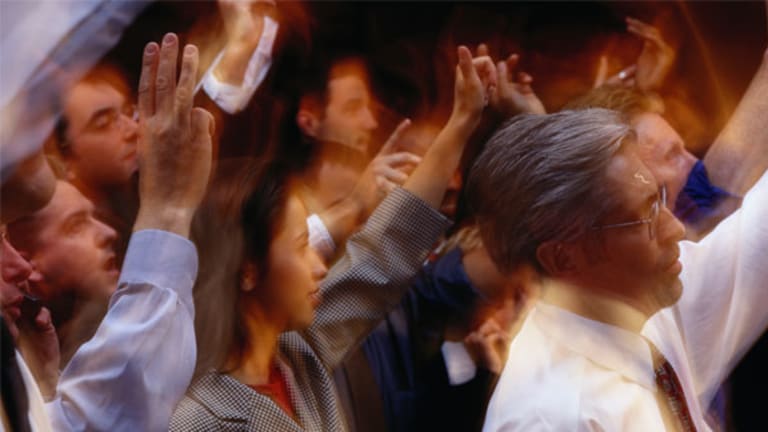 Real Money Pro's Graff: Four Consequences of Bank of Japan's Move
Japan's QE boost has surprised the markets, but there are risks.
(Editor's note: This article was originally published on Real Money Pro Oct. 31 at 10 a.m.)
NEW YORK (Real Money Pro) -- Aye Kuroda!
The Japanese sure know how to party.
With one swift stroke, Bank of Japan chief Haruhiko Kuroda has made his entire nation 5% richer, judging by performance of the Nikkei. There are many implications of this move by Japan, but let's ask the one question that is probably most relevant to U.S. investors: Does this have any impact on the Federal Reserve?
Let's start by putting the move into context with the rest of the world as that is the only way to see the true impact.
The United Kingdom and the U.S. are by far the strongest economies in the world and the only two major economies where monetary policy will likely be tightened in the near future. In continental Europe and Japan, central banks are actively trying to loosen policy, and China probably is, too.
Here are four powerful cross-currents that may result from Japan's move:
The dollar Will Likely Continue to Strengthen
All else being equal, this will be a retardant on U.S. inflation, as foreign imports will become cheaper. However, in the U.S., where a large percentage of spending is on non-traded services, this effect isn't as large as many assume, but it will make a difference.
There is also a material difference in expectations. Consumer perception of inflation is highly influenced by goods that are purchased frequently and where the price is highly visible.
Gasoline is a classic example, but many food staples fit that bill as well. These are the items most likely affected by dollar strength.
Deflation Could Be Exported
There is a possibility that Europe and/or Japan fail to defeat deflationary expectations. This will cause the opposite problem as above.
The yen, euro or both would actually appreciate vs. the dollar. However, this could still put downward pressure on U.S. inflation, as it would probably coincide with falling wages abroad and/or falling demand for internationally traded goods.
This could be a more powerful effect than the first scenario as commodity markets may assume that the malaise would last a long time, and as once deflationary expectations become ingrained, they are difficult to reverse. Look no further than Kuroda's move.
Demand for U.S. Bonds Would Likely Rise
Clearly, U.S. Treasuries would probably be trading with higher yields but for the fact that other high-quality bonds around the world yield so little. Demand from Europe and Japan for U.S. bonds has been strong this year, and would only get stronger if yields in these countries either fell further, or the view became that yields would remain low for a long time.
One interesting possibility is that the Fed could hike short-term rates, causing those rates to rise, but demand for long-term bonds from abroad keeps those yields in check. Hence, this could exacerbate the yield curve flattening normally seen during a hiking cycle anyway.
This Had Better Work...
Although Japan may need to do whatever it takes to reverse deflationary pressure, there is a major risk. If the extreme measures of Abenomics fail to re-inflate Japan, it is unclear what the next step might be.
Japan may become all the more trapped.
One would hope that this would cause the European Central Bank to become more aggressive, but there is a chance that the German contingent prevents bold action. If the ECB takes only incremental steps, it seriously risks falling into Japan's same trap.
It is hard to be optimistic about how this all plays out. At best, this is a last-ditch effort by Japan.
Maybe the fact that Japan is all-in is worth a major rally. But it doesn't make it any less risky.
-- Written by Tom Graff
Tom Graff trades taxable fixed income for
Brown Advisory
, an independent investment advisory firm in Baltimore, Maryland. Graff was a Managing Director and taxable fixed-income trader for Cavanaugh Capital Management in Baltimore. Graff earned a CFA charter in 2001.
The opinions expressed here are Graff's own and in no way the statements of Brown Advisory, and may or may not reflect the strategies being pursued for clients of Brown Advisory.
Tom welcomes your questions and can be reached at tomgraff@brownadvisory.com.