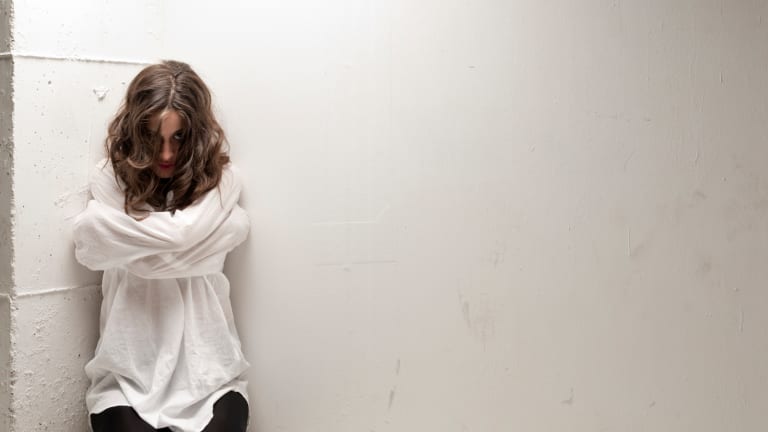 How People Reacted to China's Credit Rating Downgrade Hints the Entire Stock Market Has Gone Crazy
What is going on here?
Do investors care anymore about risk to global businesses and major countries? Sure as heck doesn't look like it. 
In the latest sign investors are wearing blinders, stocks overseas barely reacted to Moody's first downgrade of China's credit rating since 1989. The ratings agency took China's credit rating down to A1 from Aa3, changing its outlook to stable from negative, citing worries that efforts to boost growth will lead to ballooning debt levels. China obviously moved quickly to shoot down what Moody's had to say.
In a statement on its website, China's finance ministry said the downgrade was based on an "inappropriate method" and that Moody's was undervaluing China's growth efforts and ability to make structural reforms. 
The lack of market reaction to the downgrade follows a yawn by investors to the horrible attack in Manchester and another round of weak retail earnings. It's almost as if the market is trading higher on the thesis that the longer Trump stays out of the Washington bubble and doesn't make more gaffes, his growth agenda has a chance to pass. Unfortunately for that line of thinking, Trump will soon return to DC after a well-orchestrated trip to the Middle East and bring with him renewed headline risk.
Moreover, stock valuations continue to inflate to levels that seem out of touch with the reality of what companies will report for the second quarter.
Enjoy your Memorial Day weekend barbecue; things are likely to get rough as the calendar turns to June. 
Read This Or Lose Out
Step it up, Lowe's: In the battle for your home improvement dollars, Home Depot (HD) - Get Home Depot Inc. (The) Report continues to kick in the face of Lowe's (LOW) - Get Lowe's Companies Inc. Report . The differences in performance continue to be striking. Lowe's shares will likely go on sale after the weak first quarter results they announced on Wednesday.  
This feels wrong: Why can't classic movies just stay classics (obviously because of the money in sequels). Tom Cruise confirmed in an interview on an Aussie network that he will soon start shooting a sequel to 1986 classic Top Gun. Reportedly, the plot will revolve around a senior flight related person in Maverick. Ugh.
Speaking of sequels: This one isn't even worth commenting on. Dirty Dancing, the new TV movie remake starring Abigail Breslin that airs Wednesday night on ABC, will surely dominate Twitter talk Thursday morning. Reviews have been mixed so far.
Let's just leave it at that. Enjoy.
iPhone 8 leaks continue: After images floated around on Twitter last week, a new video has emerged reportedly showing a finished Apple (AAPL) - Get Apple Inc. Report iPhone 8. Feast your eyes on this one. 
Check out the Pope's cheap ride: Pope Francis is a notoriously modest fella, so it's no surprise he rolled up in a blue Ford (F) - Get Ford Motor Company Report Focus to meet President Trump for the first time. Wonder if the Pope knows about what went down with Ford this week.
Trump drove up in an armored limo.
Microsoft is OK with being boring: Leave being the coolest kids in Silicon Valley to Facebook (FB) - Get Meta Platforms Inc. Report , Alphabet (GOOGL) - Get Alphabet Inc. Report , and Apple -- Microsoft (MSFT) - Get Microsoft Corporation Report is OK with being boring, TheStreetreports. Hard to argue with Microsoft's focus on making great products without all the glitz and glamour of an Apple event. Shares have surged 35% over the past year under the leadership of CEO Satya Nadella. 
________________
Meet the Millennial Media Moguls
Planning to be in New York on Tuesday, June 13? You're invited to join us for an evening of cocktails and conversation with three dynamic young CEOs whose companies have found big news audiences and good markets. How have they done it? What have they learned? Meet Chris Altchek, CEO and co-founder of Mic; Shafqat Islam, co-founder and CEO of NewsCred; and Kathryn Minshew, the CEO and co-founder of TheMuse. Our panel discussion will be led by Ken Doctor, media analyst and columnist for TheStreet. The event, from 6 to 8 p.m. is free, but space is limited and reservations are required. Please click here to RSVP and get more information.
Apple, Facebook and Alphabet areholdings in Jim Cramer'sAction Alerts PLUS Charitable Trust Portfolio.Want to be alerted before Cramer buys or sells AAPL, FB and GOOGL? Learn more now.
This article originally appeared at 08:15 ET on Real Money, our premium site for active traders. Click here to get great columns like this from Jim Cramer and other writers even earlier in the trading day.
Read More Trending Articles:
25 Wealthiest States: What They Export, Whom They Employ
Editor's Pick: Originally published May 24.