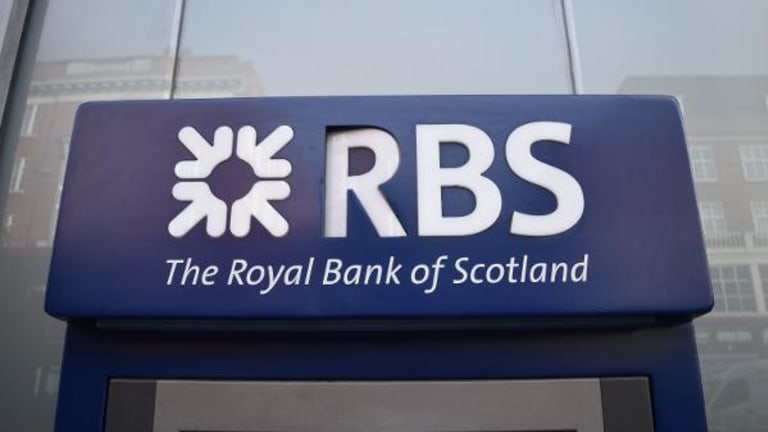 RBS Trial Over Crisis Era Rights Issue Adjourned For Settlement Talks
The trial of British bank RBS was adjourned until the following morning on Monday so that the lender and plaintiffs could enter one last ditch round of settlement talks.
The trial of British bank RBS  (RBS) was on Monday adjourned until Tuesday morning so that the lender and plaintiffs can enter one last ditch round of settlement talks. 
RBS is defending itself in a lawsuit brought by shareholders who have alleged that the bank misled them about the true state of its financial position when the lender launched a £12 billion ($15 billion) rights issue in June 2008.
There were originally five separate groups of shareholders pursuing the bank, but RBS has now settled with four of them at a cost of around £800 million.
However, the hold-out plaintiffs have been pushing for more than £1 billion ($1.3 billion) to compensate them for losses sustained after subscribing to the crisis-era capital raising.
Various reports suggested Monday that the bank has doubled its original offer of just less than 45 pence per share to nearly 90 pence per share.
Once the world's largest banks by assets, RBS tapped investors for cash in order to stave off the corrosive effect that subprime mortgage loans were having on its capital buffer, only to fall into the arms of the British government four months later.
In addition to briefly claiming the title of the world's largest bank, RBS was also one of the world's largest underwriters of US mortgage backed securities, second only to the now-defunct Bear Stearns and Lehman Brothers.
RBS is still majority owned by the British government, after receiving more than £40 billion of public money between October and December 2008, and is beset by legal claims over its alleged conduct in years gone past.
It is widely expected to be handed the largest penalty out of all of those handed down to banks by the DoJ over its alleged crisis-era sales practices in the mortgage backed securities market.  
In the absence of a settlement agreement, the trial will resume Tuesday morning, which could mean former CEO Fred Goodwin is called upon to testify in court.
RBS stock was up 0.40% at noon in London, changing hands at 263.4 pence, in contrast to the 0.42% loss of the
Stoxx Europe 600 Banks
index.