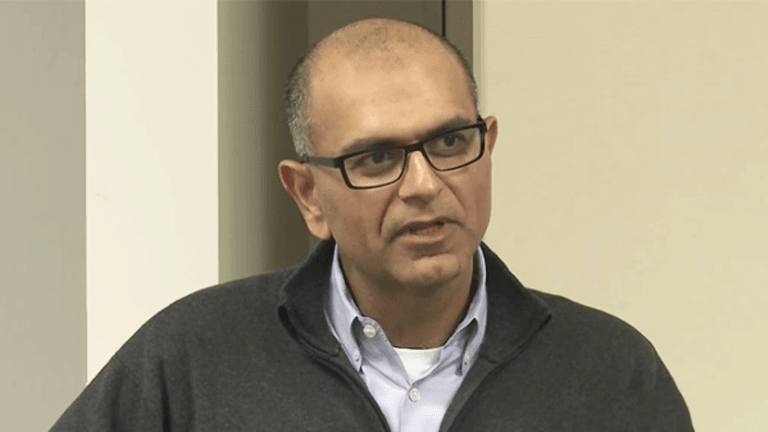 RBC Says Encouraged About Tesla Progress After Meeting With CFO
The analyst reiterates RBC's sector perform rating on Tesla and expects the shares to reach $314.00.
RBC Capital analyst Joe Spak said in a note late Wednesday that he had a meeting with Tesla CFO Deepak Ahuja and left encouraged that production can hit 5,000 cars per week in 2018, and, that would make the company free-cash-flow positive.
The analyst reiterated RBC's sector perform rating on Tesla and expects the shares to reach $314.00.
"We believe timelines may prove aggressive but don't doubt progress will occur which may be enough," the report said.
The report follows a bullish comment from Baird earlier Wednesday that said should Tesla hit its aggressive internal production and delivery expectations the stock could be worth $500 a share.
Tesla shares fell 0.2%, or 55 cents to $309.67 in early trade. 
Ahuja, who had served as Tesla CFO earlier and is credited with saving the firm from bankruptcy, rejoined the company in February. He replaced Jason Wheeler, who left Tesla after little more than a year there. 
Ahuja, 53, is a "very thoughtful" CFO who understands the inner workings of the company, as well as how to work for and with founder and CEO Elon Musk, noted Consumer Edge Research senior analyst James Albertine in February. Albertine said he was surprised to hear that Wheeler was leaving, given that there's a lot at stake for Tesla as it ramps up the Model 3. But he reassured by the fact that the experienced Ahuja was willing to come back to the firm.