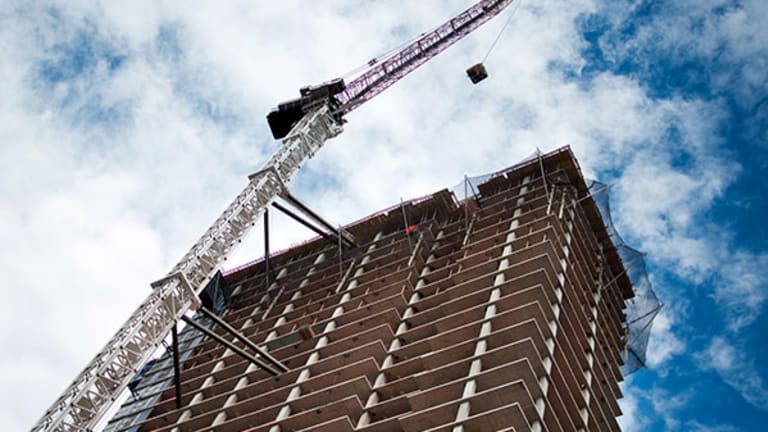 Rate Hike, Strong Dollar Won't Hold Back Real Estate in 2016
Residential real estate continues to do well, although some high-end apartment markets are starting to cool off.
Updated from Dec. 9.
Real estate investment trusts have generally performed poorly in 2015 primarily due to a fear of higher interest rates ahead. Ethan Penner, managing director of Mosaic Real Estate Investors, said the impact of a Federal Reserve rate hike on real estate has been profoundly overstated.
"This whole hullabaloo about a 25 basis point increase on Fed funds (the Federal funds rate) is really a non-event," said Penner. "And I think it will have very little impact on anything including real estate."
As for his favorite area within real estate right now, Penner said he prefers the residential area, as well as properties that are "less tied to economic vibrancy."
"I don't see the global economy taking off and so I wouldn't be as sanguine about things like office buildings in CBD [Central Business District] areas," said Penner. "I would not be as sanguine about high-end malls."
Regarding liquidity concerns and real estate investing, Penner said that is often misunderstood and made out to be a bigger problem than it actually is. He said equity investors are often forced to take bigger discounts when scrambling for cash in a downturn than real estate investors.
"If you look at the last three or four major downturns, the S&P 500 and major stocks like Exxon Mobil (XOM) - Get Exxon Mobil Corporation Report and Apple (AAPL) - Get Apple Inc. Report dived 50% from their previous highs and that's a steep price to pay for liquidity," said Penner. "And I think some of the better property types -- like apartments in Santa Monica, Calif. -- did not fall as steeply as 50%; in fact, far less."
Penner adds that when it comes to true liquidity, investors should budget for a two- or three-year downturn with cash and Treasurys because "nothing else is truly liquid without a steep price discount."
Other Rising Rates Stories
Finally, Penner said Miami and New York City have benefited from so-called flight capital, or money parked in U.S. real estate by wealthy foreign investors, in recent years. He said a slightly stronger dollar will not impact flight capital too much.
That said, Penner noted that high-end apartment markets in coastal cities are starting to cool off.
"We may see a correction in valuations on the ultra-high end because I think things have gotten kind of crazy," said Penner.