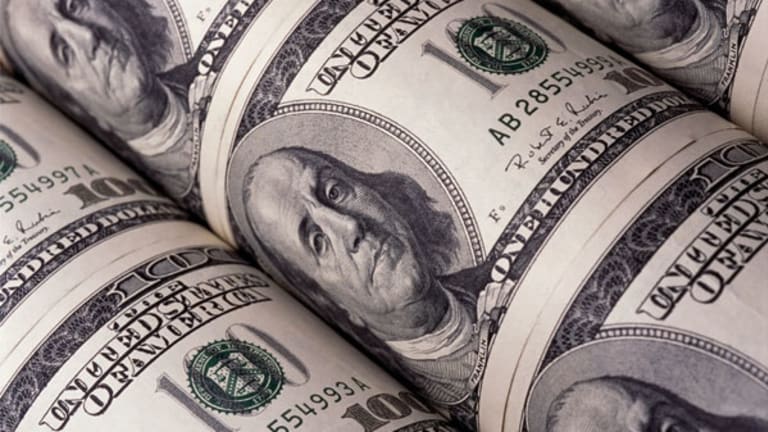 Raise Interest Rates Now
Higher interest rates will do more good for savers than they will do damage to borrowers.
This column originally appeared on Real Money Pro at 7:22 a.m. EDT on May 25.
NEW YORK (
) -- Our monetary authorities don't get it. They are dogmatic, too academic, and they are held hostage to monetary policy that has worked in the past. They insist that more easing is the sine qua non, the answer to our economic prayers.
They are wrong.
With interest rates at such low levels, ever lower interest rates are losing their effectiveness.
The U.S. economy needs higher interest rates, not lower interest rates.
The implementation of higher interest rates as a matter of monetary policy seems counterintuitive within the context of a struggling domestic economy, but it is not.
For years down-trending interest rates have put pressure on the savings class, on corporate and individual pension plans and on a plethora of financial institutions (banks, insurance and brokerage companies) that possess balance sheets with an excess of rate-sensitive assets over rate-sensitive liabilities.
Here is a novel idea for the
Fed
, which is actively considering more cowbell:
Raise
interest rates.
Raise
interest rates now.
Our economy can easily absorb a hike from current levels in mortgage rates, installment rates and other interest rates without having a meaningfully adverse impact.
The consumer has gotten its balance sheet (household debt/GDP) back to reasonable levels over the past five years, and our corporations have refinanced their debt at low rates. They have ample liquidity. Indeed, their cash balances are at record levels, so higher interest rates will be a net plus (increasing interest income).
If the Fed really wants to aid the banking industry, raise interest rates, and their net interest margins will expand. Higher interest rates might even cause the
JPMorgan Chases
(JPM) - Get JPMorgan Chase & Co. Report
of the world (and other banks) not to reach for yield through derivative trades and expand their traditional lending portfolios.
The fact is that higher interest rates will do more good for savers and corporations than they will do damage to borrowers.
Even though it might appear to be counterintuitive,
raise
interest rates now.
At the time of publication, Kass and/or his funds were long JPM common and short JPM calls, although holdings can change at any time.
Doug Kass is the president of Seabreeze Partners Management Inc. Under no circumstances does this information represent a recommendation to buy, sell or hold any security.