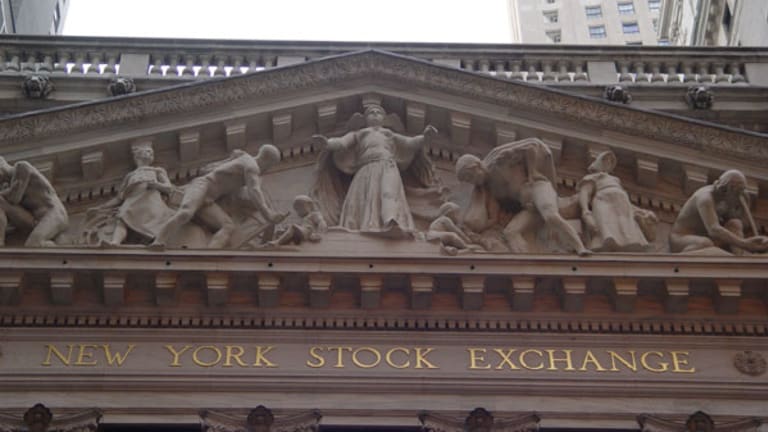 Radian Has Room to Run
<I>Real Money's</I> Jim Cramer says this mortgage insurer's new, good business is growing fast and furious.
Not up enough. That's how I feel about
Radian
(RDN) - Get Free Report
after I spoke to CEO S.A. Ibrahim last night on "Mad Money." This mortgage insurer has had a fabulous run, up recently from $2, but I don't think it is done.
Here's the deal right now. Radian is the No. 1 mortgage insurer in the country. It's biggest competitor isn't a company, it's the FHA, and it is under a mandate to get out of the business.
The issue had been that there's a ton of old business for which they are under-reserved. That was the rap on them from
Barron's
, which called the company a house of cards.
I think that the new, good business, which is coming fast and furious, will offset the old, poorly underwritten business much sooner than most expect.
This article originally appeared on March 15, 2013, on RealMoney. To read more content like this + see inside Jim Cramer's $3 Million portfolio for FREE Click Here NOW.
More importantly, the company's not under-reserved at all. The reason I think you should buy this stock now is that I bet the company's about to settle a ton of delinquencies that are three years and older, the bad claims. There are about 20,000 loans that are in dispute and they are mostly underwritten by the now-defrocked
Countrywide
. You could argue that these loans were totally questionable -- some would charge fraudulent -- from day one. Any settlement for these loans may come in at a very low number, maybe at $10,000 a loan, a much lower level than the $30,000 for which they are reserved.
That's important for two reasons:
The bears think that the $30,000 reserve is way too low.
That would allow it to increase its statutory capital. Don't forget this company just sold 34 million shares for $8 to shore up its balance sheet.
What makes me optimistic that the bears will be wrong and something like $10,000 per claim may be a realistic settlement? Recently, competitor
MGIC
(MTG) - Get Free Report
just settled almost 9,000 delinquent loans for $5,000 a claim vs. the $70,000 per claim that Countrywide was asserting. Although Ibrahim could not comment on that possibility, I think it is a very reasonable bet that it could happen and that the remaining bears in the name will be forced to cover.
Radian is hugely correlated with new housing. If you believe, as I do, that housing starts could go not to the 1 million predicted by the bulls for 2013 but the 1.2 million that I think is doable, Radian would be a buy no matter what.
You add in this catalyst and I think you have something very big. Certainly bigger than the $10 stock you have now.
Action Alerts PLUS, which Cramer co-manages as a charitable trust, has no positions in the stocks mentioned.