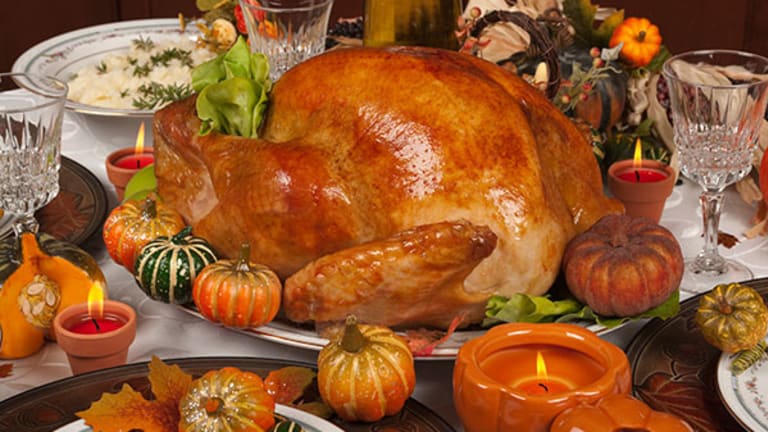 Quiet Before the Holiday as Investors Monitor Consumer Sentiment
On the day before Thanksgiving, U.S. investors are likely to give thanks for quiet trading and some economic data.
Wednesday, the day before the U.S. Thanksgiving holiday, is likely to be quiet on Wall Street. There are few major earnings expected but there are several economic reports coming out.
The ones to pay attention to are MBA mortgage applications at 7 a.m. ET followed by durable goods orders, jobless claims, and personal income and spending shortly after. Later in the morning come data on new home sales and consumer sentiment. Last but not least, the U.S. Energy Information Administration releases its weekly oil inventory data at 10:30 a.m. ET.
The one investors should focus on is the consumer sentiment report, which shows how strong consumer spending has been and reflects consumer attitudes about the economy.
According to Ben Stoto, research director for CNBC's "Mad Money," this report "has been a positive turn the last couple of months. When the preliminary reading came in earlier this month it was 93.1, which was one of the strongest levels since July. But that was before the terrorist attacks in France.
"We've also learned since then a number of retailers have had really poor earnings -- Target (TGT) - Get Free Report , Macy's (M) - Get Free Report , Nordstrom (JWN) - Get Free Report , Walmart (WMT) - Get Free Report . They've all struggled, so we're going to see if that goes down because this is really the last good reading of the consumer before Black Friday."
The only company releasing its earnings report before the market opens is Deere (DE) - Get Free Report , the lawn and farm equipment manufacturer. Analysts surveyed by Thomson Reuters expect Deere to report earnings of 75 cents a share on revenue of $6.12 billion. Both profit and revenue are projected to decline from a year ago as the company has been struggling with weak conditions in the global farm sector. The company's earnings came in at $1.83 a share on sales of $8.96 billion for the 2014 fourth quarter.