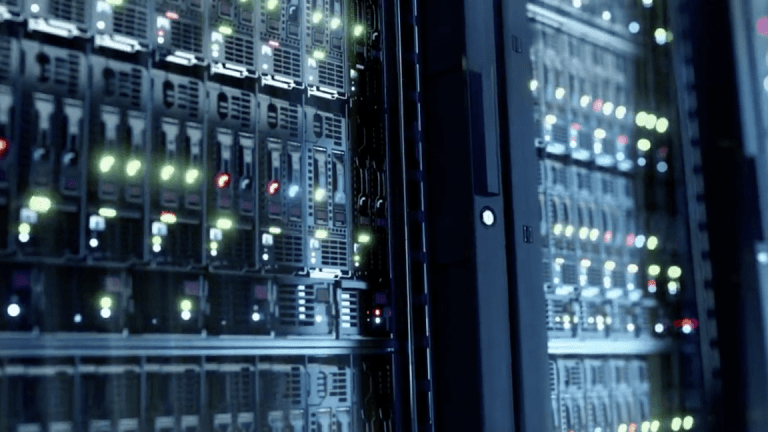 4 Reasons Qualcomm Stock Looks Dirt Cheap Right Now
How to play this semiconductor name with a potentially rosy future. Can you believe Qualcomm's stock trades at $59?
How to play this semiconductor name with a potentially rosy future. Can you believe Qualcomm's stock trades at $59?
Not all semiconductor firms are valued equally. Some concentrate on the data center, on autonomous driving, on blockchain technology. Some ride the wave with memory, and some do cell phones, as if telecommunications were not so worthy of our attention. 
Year to date, the Nasdaq Composite is now up more than 11%. Micron Technology (MU) - Get Report has run 44%, and Action Alerts PLUS holding Nvidia (NVDA) - Get Report some 37% over that time. Compare those numbers to the Philadelphia Semiconductor Index in Philadelphia (+14%), and to Qualcomm (QCOM) - Get Report . QCOM is down around 7% this year. Down? Yes, down.
I am flat QCOM. This is my actual homework. By the end of this article, I (we) will make a decision, and perhaps act upon it.
The stock trades at 17 times forward-looking earnings estimates. So what. The S&P 500 is trading at 17 times forward-looking earnings.
Expectations are for earnings of $3.26 per share in fiscal year 2018 (ending September) and $3.50 in FY 2019, down from $4.28 last year. The firm has seen operating margins decline to 20% from 29% over the past 12 months. Three-year growth rates for earnings (-7%), and sales (-6%) are rather ugly.
Former CEO Paul Jacobs has been clear. He has stated that he is starting his own 5G company even while pursuing continued efforts to take QCOM private.
There. I have told you why not to get long this stock. Now, let's flip this coin. But before, check out what Qualcomm CEO Steve Mollenkopf just told TheStreet's Jim Cramer at The Deal's corporate governance conference. 
Rosier Future
Qualcomm is behind most of the chips used by most cell phones. Qualcomm and Apple (AAPL) - Get Report have a legal beef between them regarding the licensing of chips being used in Apple's phones and tablets. Then there's the not-quite-clinched effort to acquire NXP Semiconductor (NXPI) - Get Report that comes in the wake of the now-failed attempt made by Broadcom (AVGO) - Get Report to acquire Qualcomm. Complexity. Awesome. NXPI was a good trade for us, by the way.
Think the trade situation with China reaches a favorable outcome? Think the rhetoric continues to mellow? (They do want to buy $70 billion worth of stuff just to make nice.) If you think a deal is close that permits Chinese communications behemoth ZTE to save its business, then it also becomes likely that the QCOM / NXPI deal happens.
Bet you knew that Qualcomm has a dividend yield of 4.1%. Bet you did not know just how strong the firm's balance sheet is. The debt-to-capital ratio is just 0.49. The quick ratio is an amazingly strong 3.4. Read that again, friends: 3.4. That means these guys can deal with a lot of pain before they're in trouble should a crisis arise.
Oh, there's a future too. Ever hear of Snapdragon 5G? You will, as 5G communications become normal, and thus faster. Did you hear current CEO Steven Mollenkopf last night with Jim Cramer on Mad Money? Backlog of $4 billion alone in the automotive space. You also heard the man say that there is a clear path to earnings in a range of $6.75 to $7.50 per share for 2019. If that happens, or if anything even close to that happens, then guess what? 
This stock is dirt cheap, friends. Don't trust the guidance? Fine.
I have already told you about the 4.1% dividend yield.
On top of that, on May 9, the firm announced a new $10 billion stock repurchase program, effective immediately that replaced the old plan. That plan had room left of just $1.2 billion, so this is an $8.8 billion increase. How significant is this? Let me put it to you this way. Qualcomm's market cap is $89 billion. Huzzah.
Think they can't hack it? Did I not already mention the $39.5 billion in cash and equivalents in hand as well as the strength of the balance sheet.
A two-year chart of Qualcomm displays an incredible sideways range over that time frame just littered with repetitive 100% re-tracements. Did we miss the bottom? I am afraid so. Can this name bring home a few clams for the bold? I sure think so. There has been some support above $52 in the past, with the obvious level down around $48. It does not take a genius to see that to the upside, the $68 level will be an obstacle. Quarterly earnings are due on Wednesday, July 25 after the closing bell.
Plan of Action (minimal lots)... two fisted
Purchase 12.5% of intended long position (in dollar terms, not share size) right here (last $59.84) with the intent to add in equal increments should there be negative trade news, or negative headlines regarding the firm's fight with Apple.
Sell (write) one July 20 $52.50 put. These went out at $0.35 last night.
Sell (write) one October $50 put. These went out at $0.91 last night.
Sell (write) one January $45 put. These went out at $0.89 last night.
(A) By making these sales, a trader would be exposed to buying 300 shares in the event of a collapse in the price of QCOM shares. In the event that the shares rise over this time frame, the same trader has decreased his or her net basis assuming a long position of 100 shares by $2.15.
(B) Should the shares collapse, and the trader be forced to eat all of the equity committed to by selling these contracts, that trader (if starting out with a purchase of 100 shares) would end up long 400 shares with a net basis of $51.30 plus commissions paid. In my opinion, not bad. Also in my opinion, this is how portfolio building is done while raising revenue in the meantime.
At the time of publication, Guilfoyle was long MU, NVDA equity.
Action Alerts PLUS, which Jim Cramer manages as a charitable trust, is long NVDA and AAPL.