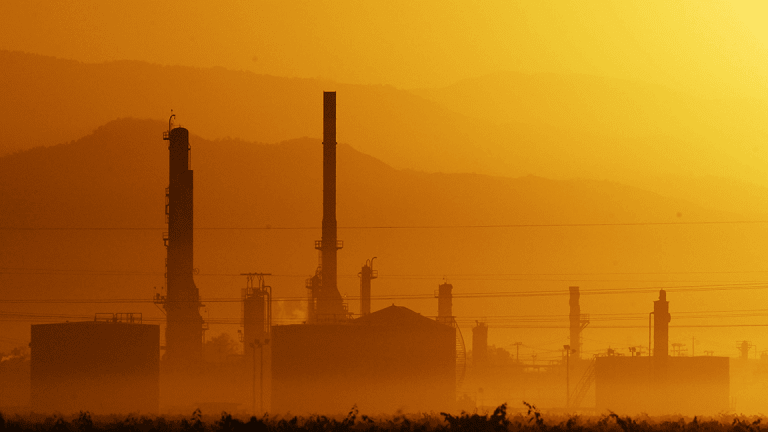 QEP Resources Soars After Elliott Management Makes $2.07 Billion Bid
Shares of QEP Resources soar after hedge fund manager Elliott Management Corp. makes a bid to buy the oil and gas producer for $2.07 billion, claiming the company is 'undervalued.'
Shares of QEP Resources, Inc. (QEP) - Get Report soared 42.7% to $8.68 on Monday after hedge fund manager Elliott Management Corp. made a bid to buy the oil and gas producer for $2.07 billion, claiming the company was "undervalued."
In a letter to the Denver-based company, Elliot Management offered to buy QEP Resources for $8.75 a share in cash, which the hedge fund manager said represents a premium of 44% over Friday's closing stock price. 
"Despite the progress to date, Elliott believes that QEP remains deeply undervalued in the market today," the letter said. "We have conducted an extensive amount of public diligence on the company and have had ongoing dialogue with the sell-side analyst community. We believe shareholders are frustrated and that a sale of the company would be the best approach to deliver maximum value to shareholders."
Elliot said it expects to finance the proposal with a combination of available cash, assumption of debt, and debt financing from third-party lenders. Elliott said it has about $35 billion of capital under management and "has more than adequate capital to consummate this acquisition." 
In November, QEP said it would sell its Williston Basin assets to Vantage Energy Acquisition Corp for $1.73 billion and its oil and gas assets in the Haynesville-Cotton Valley in northwest Louisiana to Aethon Energy Management LLC for $735 million. 
In its letter, Elliot Management said that QEP "has made significant strides to transition to a pure-play Permian company." The Permian basin of West Texas and New Mexico is at the heart of the shale boom in North America.
In December, Chairman and CEO Charles "Chuck" Stanley retired from the company, effective Jan. 14. The board named Timothy "Tim" Cutt as president and CEO.
QEP didn't immediately respond to a request for comment.